Bryant looking to clean up out of No. 4 spot
Rookie becomes the 82nd player in big league history to bat 4th in debut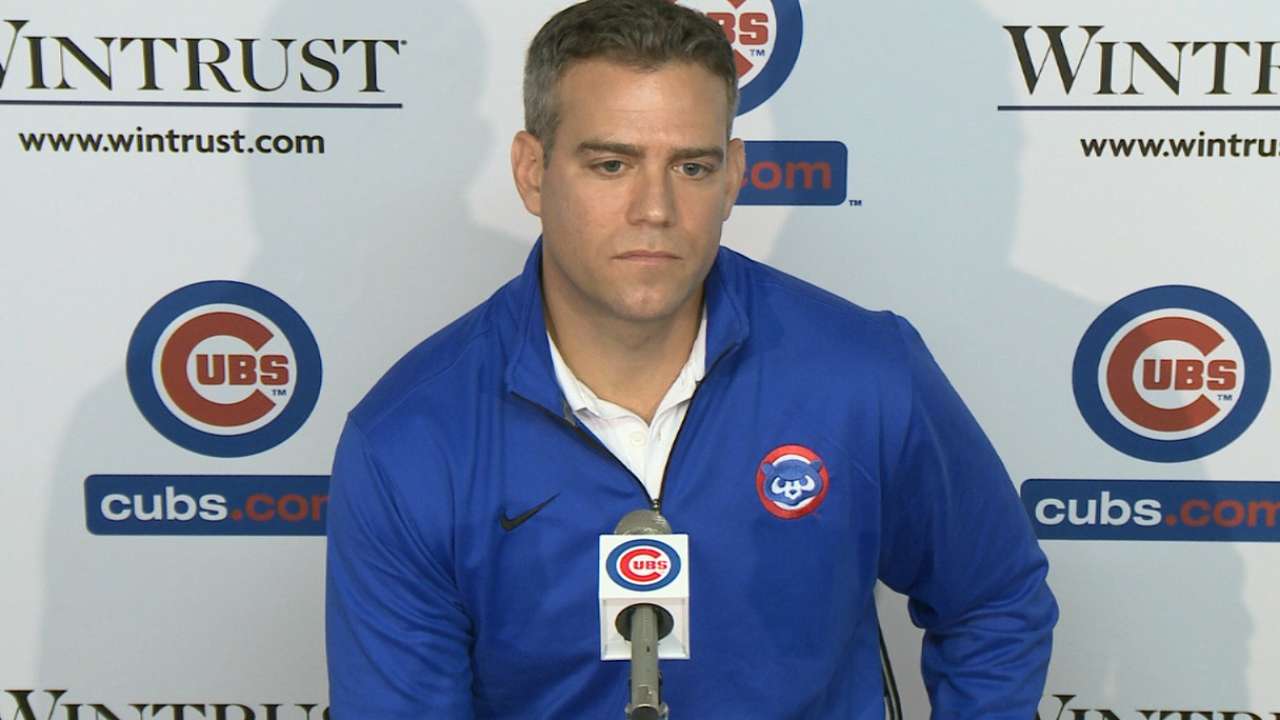 The Cubs are certainly wasting no time throwing rookie third baseman Kris Bryant right into the fire, but there's precedent for other rookies in the same situation.
Bryant, who is batting cleanup in his Major League debut Friday at Wrigley Field, is the eighth player in the past 30 seasons to bat fourth in his debut.
The trend began with Pep Goodwin in 1914, and 80 other players in total had done it before Bryant. The most recent was fellow Chicago slugger Jose Abreu, who debuted in the cleanup spot for the White Sox on March 31 of last year.
• Get an authentic Kris Bryant Cubs jersey
Other notable players to debut in the cleanup spot: Justin Morneau (June 10, 2003), Tim Salmon (Aug. 21, 1992), Pete Incaviglia (April 8, 1986), Rusty Staub (April 9, 1963), Hall of Famer Jim Bottomley (Aug. 18, 1922) and Hall of Famer Kiki Cuyler (Sept. 29, 1921)
Bryant, 23, has appeared in 181 Minor League games over the past three seasons, batting .327 with 49 doubles, 55 homers and 152 RBIs.
Joey Nowak is a reporter for MLB.com. Follow him on Twitter at @joeynowak. This story was not subject to the approval of Major League Baseball or its clubs.