Struggling with runners in scoring position, Tigers break through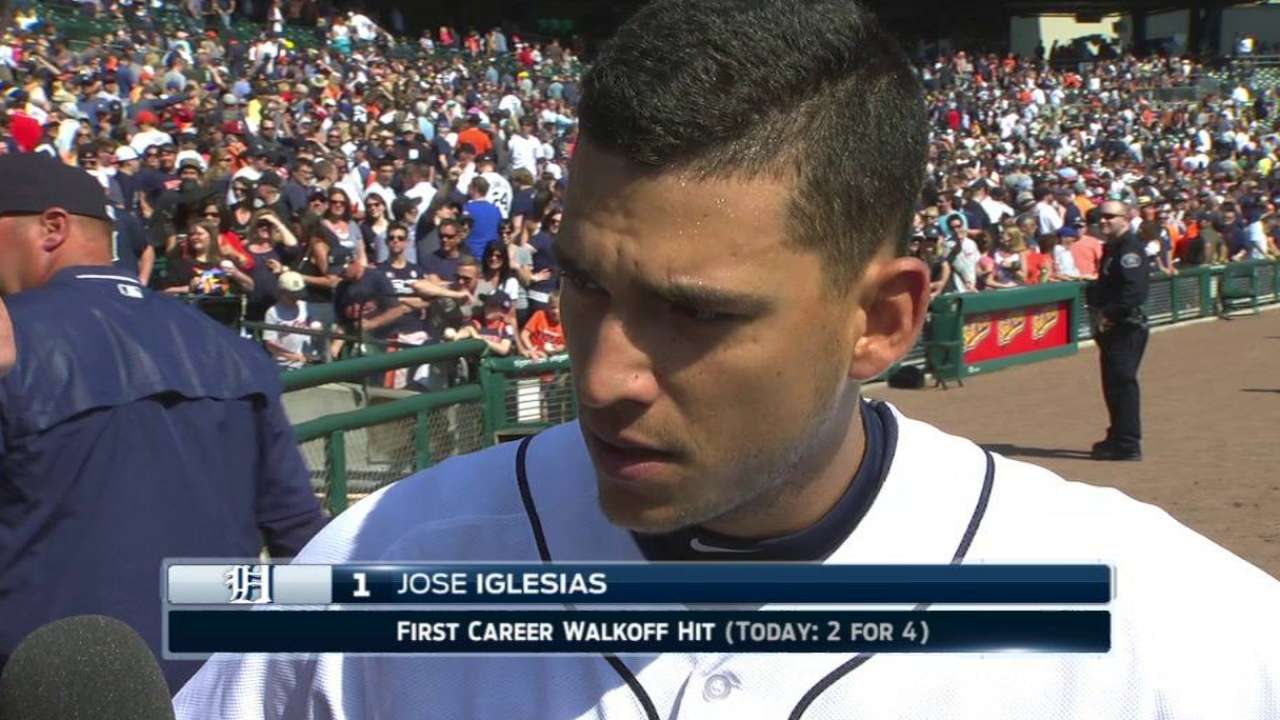 DETROIT -- The Tigers had just one hit with runners in scoring position, but they made it count.
A single by shortstop Jose Iglesias scored pinch-runner Andrew Romine from third base to give the Tigers a 2-1 walk-off win over the White Sox on Friday at Comerica Park. Up until that point, however, it had been a frustrating day Detroit batters in big spots.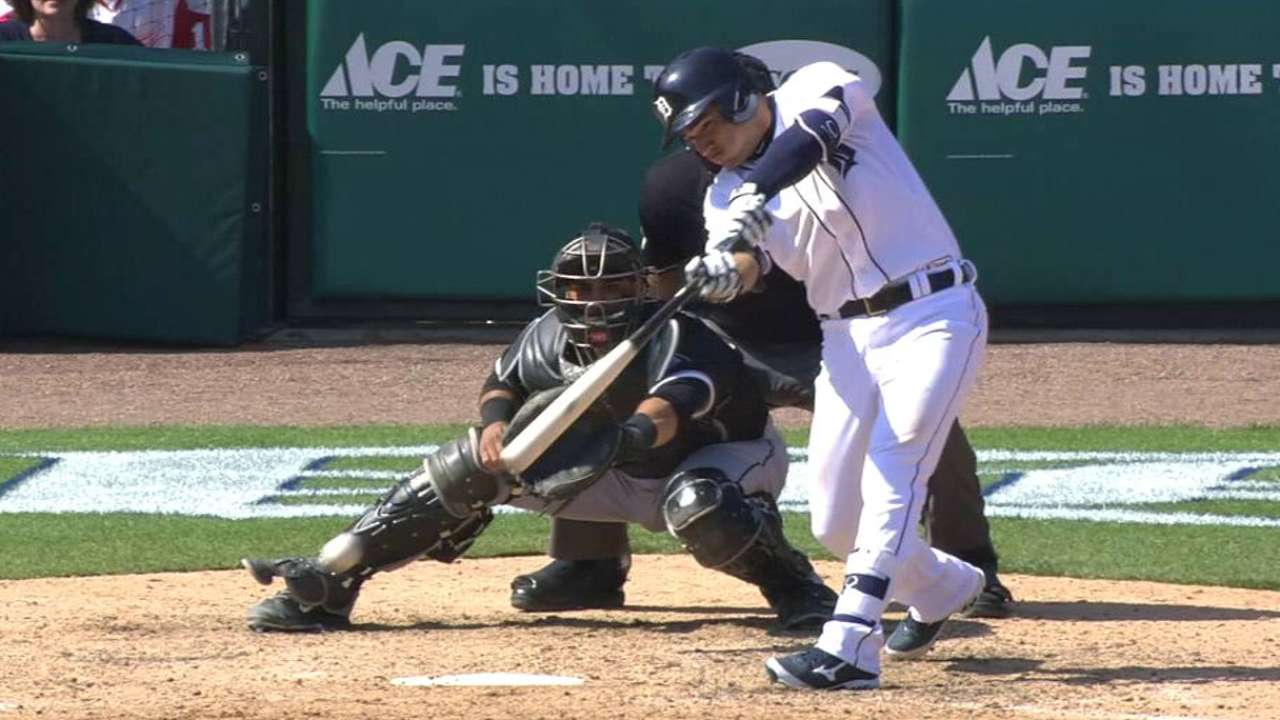 The Tigers went 0-for-8 with runners in scoring position against White Sox starter Jeff Samardzija.
"We definitely felt like we were getting opportunities we would be able to break open. We just couldn't get that big hit," Tigers second baseman Ian Kinsler said. "Credit to Samardzija. He kept us at bay, did a great job throwing the ball and working with runners in scoring position."
The Tigers had opportunities to get on top of Samardzija early, but they couldn't take advantage. A first-inning double off the left-field wall by Miguel Cabrera put runners at second and third with one out, but a popout and groundout ended the threat. In the third, Detroit had runners at first and third with no outs, but a grounder to third base caused an out at home, and Cabrera grounded into a double play to miss another chance.
"We had some opportunities to score that passed us by, but that's why Jeff Samardzija is Jeff Samardzija," Tigers manager Brad Ausmus said. "That's why the Chicago White Sox got him. That's why the Oakland A's got him before that. He's a very good pitcher, and very good pitchers are able to wiggle out of trouble, and he did."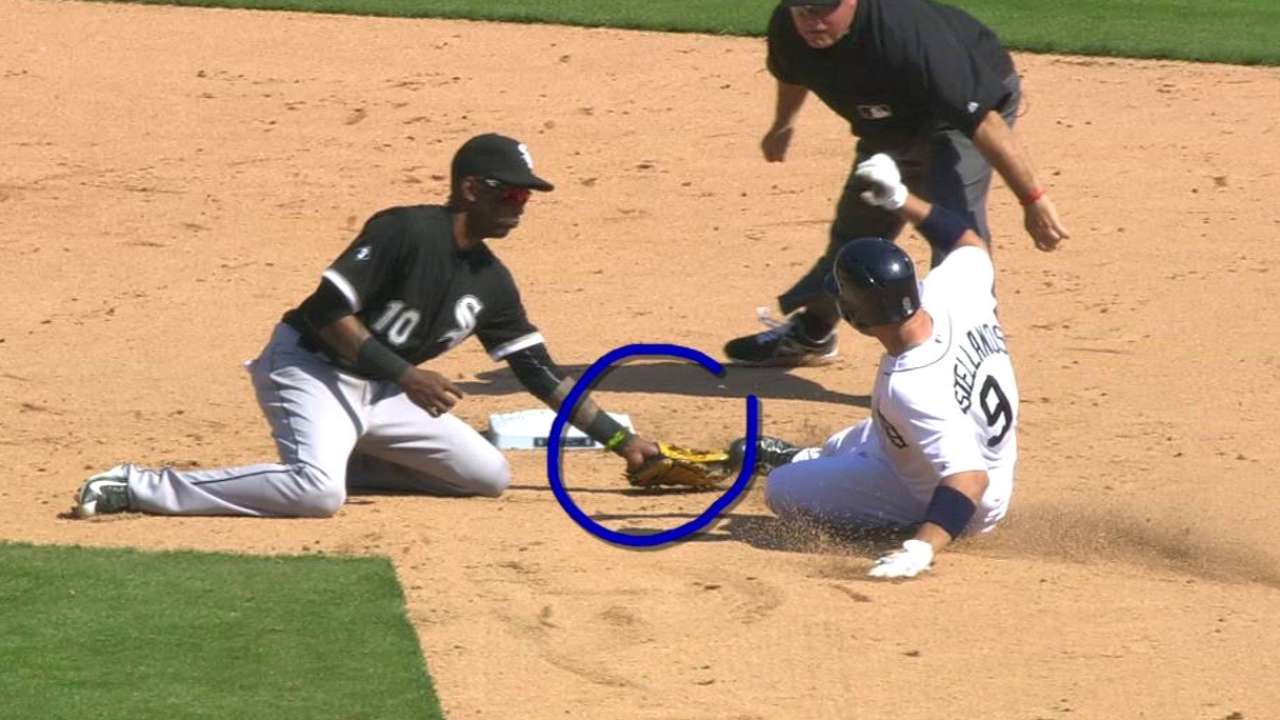 But with Samardzija done after eight innings, Tigers third baseman Nick Castellanos hit a first-pitch fastball to right field to lead off the bottom of the ninth. It was barely out of the reach out White Sox outfielder Avisail Garcia, who couldn't hold on. Castellanos went for second base, was beat by the throw and appeared to be tagged out, but he was ruled safe.
Ausmus said there was a point when Castellanos was running that he didn't like the decision, but Castellanos never regretted it, because of the scouting report.
"In our meeting before the game, they said Garcia is a guy we want to take extra base on, because in the past, he's shown he's not a very accurate thrower," Castellanos said. "So I did exactly what the scouting report said. If you have an option to take a base on him, take it."
The White Sox didn't challenge, and Castellanos was pulled for a pinch-runner, who was bunted to third. Iglesias quickly fell behind 0-2, fouled two more pitches off, then hit a fastball down the middle to win the game.
The Tigers couldn't get the clutch hit, until it mattered most.
"Keep in mind, we're facing a big league pitcher," Iglesias said of the timely hitting problems. "It's not that easy, but we were able to get a W, and that's all that matters."
Chris Vannini is a contributor to MLB.com. This story was not subject to the approval of Major League Baseball or its clubs.