Motivated by Shark, Price turns in stellar start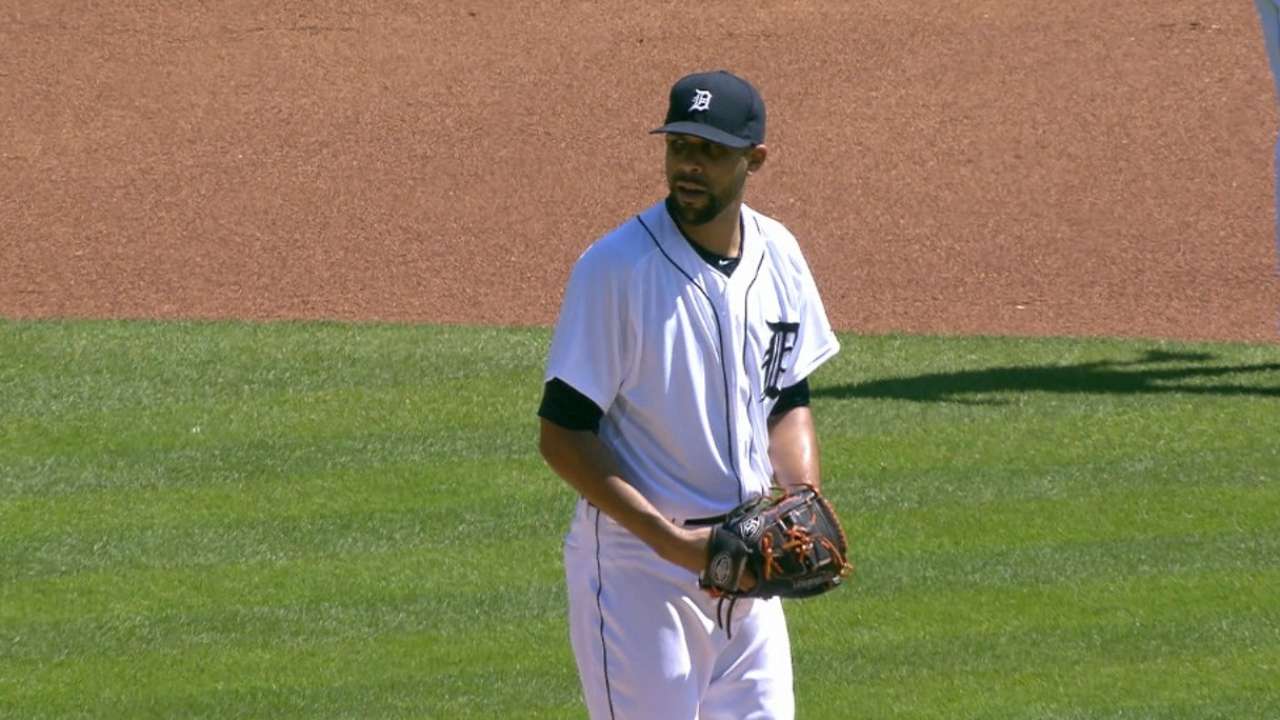 DETROIT -- David Price says he's getting better with each start, and he matched up with the Jeff Samardzija, the White Sox's big offseason acquisition, in a pitchers' duel on Friday afternoon at Comerica Park.
Price allowed one run on four hits over eight innings, though he left the game with a no-decision. The Tigers pulled out a 2-1 victory in the ninth on a walk-off single by shortstop Jose Iglesias.
A second-inning home run by Chicago right fielder Avisail Garcia was the first earned run allowed this season by Price, who gave up three unearned runs in his last start.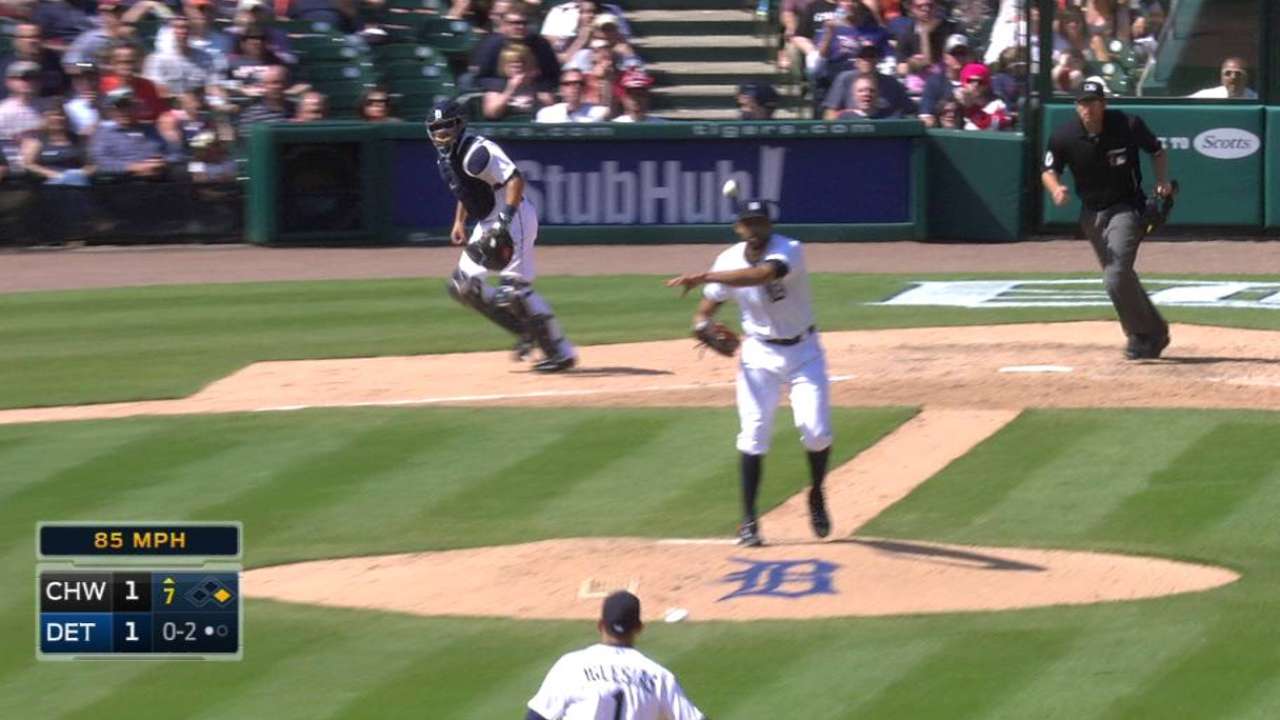 "That's the best I've felt all year," Price said. "I've felt better each start of the season. I felt good five days ago, and I didn't get the results I feel I should when I feel that good. But today, I got good results. It was just a great win."
On the other side, Samardzija allowed one earned run on eight hits over eight innings. Like Price, the run was a solo home run, this one by Tigers left fielder Yoenis Cespedes. Price didn't allow a White Sox batter to get into scoring position, but Samardzija held the Tigers to 0-for-8 with runners in scoring position against him, and Price took notice of what Samardzija was doing.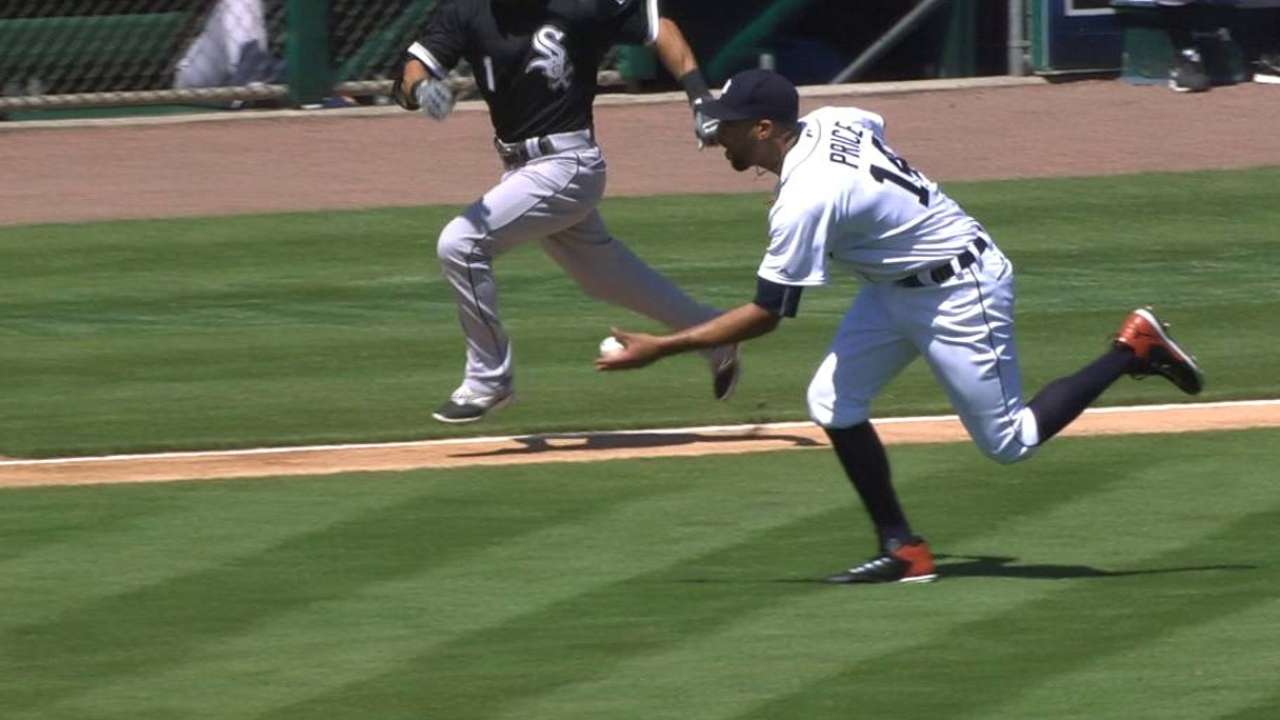 "Yeah, it motivates me," Price said. "They had a 1-0 lead through two, and then Cespedes hit a big home run, and then we both hunkered down a bit. If you ask me, he threw the ball better than I did. He was in first and third, nobody out, runner on second with nobody out a couple times. He did a great job of allowing nobody to score. I know how tough that is, especially with our lineup and the guys he had to face."
Price finished with 108 pitches, and he received a standing ovation as he walked off after the eighth. Manager Brad Ausmus said after the game that taking Price out was a no-brainer, but Price didn't tip his hand that he was coming out. Or his cap, rather.
"That's why I didn't tip my cap. I don't want Brad to think I want to come out of the game and that I think I'm done," Price said. "I appreciate the cheers and whatnot. I thought I was going to come out, but I didn't want Brad to see me tip my cap or anything to think that I was done. If he asked me how I felt, I would have told him I wanted to go back out, but I understand."
A matchup of two of the game's top pitchers lived up to its billing, and it wasn't a surprise to Ausmus.
"That's why we got David Price, that's why they got Jeff Samardzija -- to pitch games like that," said Ausmus.
Chris Vannini is a contributor to MLB.com. This story was not subject to the approval of Major League Baseball or its clubs.