Petricka to make at least one more rehab appearance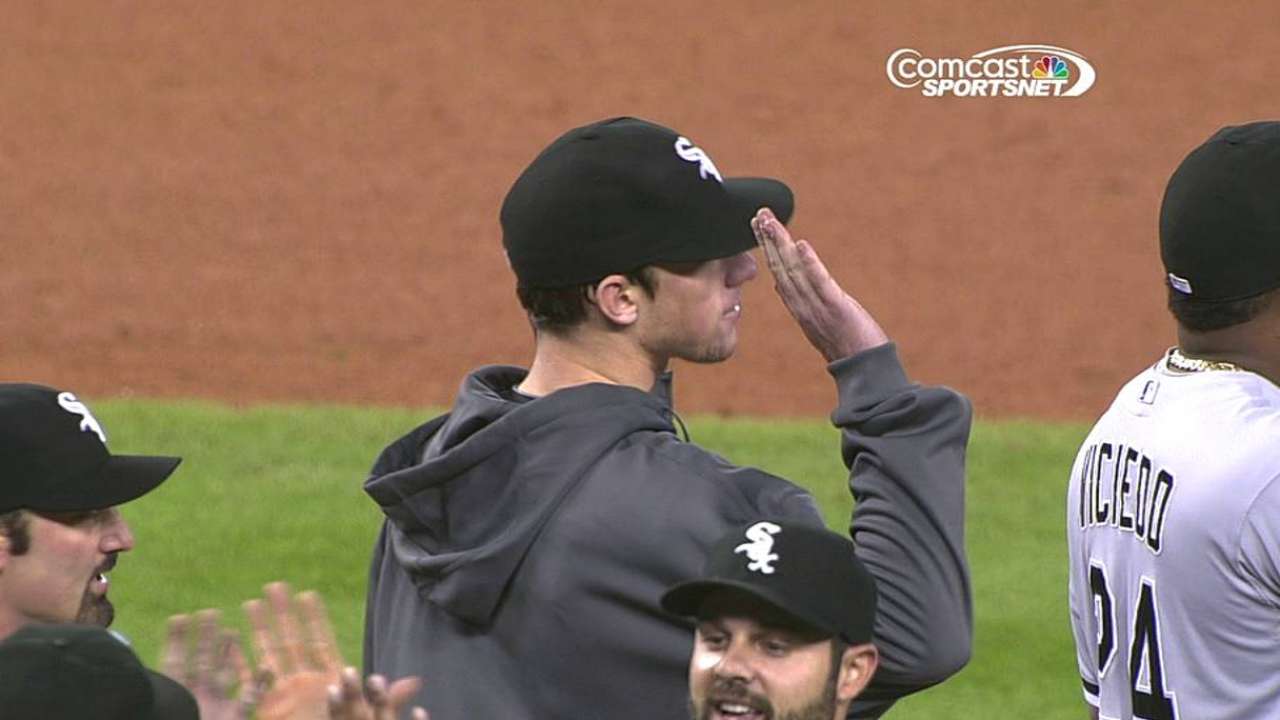 DETROIT -- Jake Petricka threw one scoreless inning in relief for Triple-A Charlotte on Thursday night during the Knights' 7-6 win in 10 innings over Gwinnett. The right-hander, on an injury rehab assignment to test his right forearm strain, fanned one.
Don't look for Petricka to join the White Sox this weekend in Detroit, as he's scheduled to throw again Saturday for Charlotte.
"It was good. He threw well and all things are a go at this point for him to throw [Saturday], and we'll re-evaluate after we see that," said White Sox manager Robin Ventura. "He's a good right-handed ground-ball guy.
"He spent some time as the closer. I think last year was a good learning curve for him to be able to get back and hopefully get another in there that is a quality arm."
Petricka, 26, topped the White Sox with 14 saves last season. Ventura won't hesitate to use Petricka in late-inning situations once he is deemed ready.
"You pitch him where you need to pitch him. That's why he's out there," Ventura said. "He's been through enough already that you're able to put him in there. It's not like we're going to ask him to go three or four innings. But when you bring him in, he's like everyone else, trying to get an out."
Around the horn
• Jose Quintana will start Sunday's series finale at Comerica Park. The White Sox will go with their big three of Jeff Samardzija, Chris Sale and Quintana against the Tigers, with Hector Noesi being skipped this week and pushed back to a Tuesday start at home against the Indians.
"If he can go every five days, I'd like our best guys going every five days," Ventura said of Quintana.
Scott Merkin is a reporter for MLB.com. Read his blog, Merk's Works, and follow him on Twitter @scottmerkin. This story was not subject to the approval of Major League Baseball or its clubs.