White Sox won't rush Rodon to big leagues
Cubs' move to bring up Bryant won't influence South Siders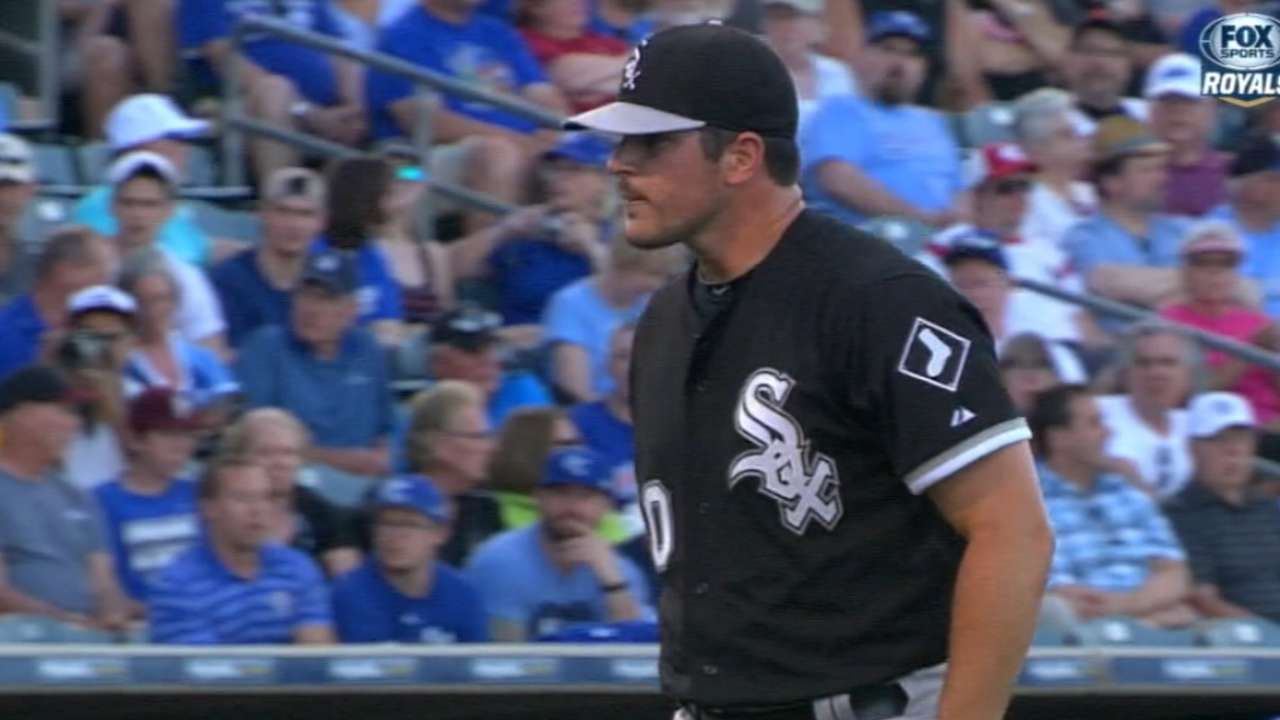 DETROIT -- The aftershocks from Kris Bryant's promotion to the Cubs were felt across the Midwest on Friday afternoon, with the organization's top prospect called up to begin his Major League career.
The move involving the Cubs third baseman certainly won't influence the White Sox and the potential promotion of Carlos Rodon, the team's top prospect and currently part of Triple-A Charlotte's starting rotation.
"I'm not going to sit here and just because somebody else does something, we have to do something," said White Sox manager Robin Ventura when asked about Rodon prior to Friday's game with the Tigers. "Until you get a report and you have a need … We're playing in Detroit today.
"You get reports and things you read. I don't get to see him in person. You have guys that make reports, and [you] go from there."
Rodon, 22, looked Major League-ready during his first big league Spring Training, but understandably, the White Sox wanted more of a finished product when the southpaw arrived. Basically, they wanted him to work on fastball command and his changeup so that once he gets promoted, Rodon is in the Majors to stay.
Bryant hit .325 with 43 homers in the Minors last season, whereas Rodon, the White Sox top pick in the 2014 First-Year Player Draft, had 24 2/3 innings of professional experience coming into '15. There also was a need for Bryant, with third baseman Mike Olt going on the disabled list due to a fractured wrist.
As of now, John Danks and Hector Noesi represent the back end of the White Sox rotation behind Chris Sale, Jeff Samardzija and Jose Quintana. Danks will start Monday and Noesi will pitch on Tuesday against the Indians at home.
Through two starts, Danks has thrown 10 1/3 innings and has a 6.97 ERA, but he doesn't believe his numbers are as bad as they look through such a small sample size.
"They've had to use the bullpen in both of my starts, and that's not what we are looking for," Danks said. "But we are just two starts in. There's plenty of time. I'm not panicked. Just going to keep doing what I know I need to do and hopefully things turn around."
As a rotation veteran since 2007, Danks is only focused on what he can do to get better and not when Rodon will be promoted.
"I'm not looking over my shoulder or anything like that," Danks said. "Like I said, there's plenty of work to be done to worry about myself. There's not enough time to worry about anybody else.
"I honestly hadn't thought about it. It's nothing against him. He's a great guy. It was great to get to know him. Certainly if he can help us, we want him here."
Scott Merkin is a reporter for MLB.com. Read his blog, Merk's Works, and follow him on Twitter @scottmerkin. This story was not subject to the approval of Major League Baseball or its clubs.