As Bryant arrives in Majors, so does his jersey in MLB.com Shop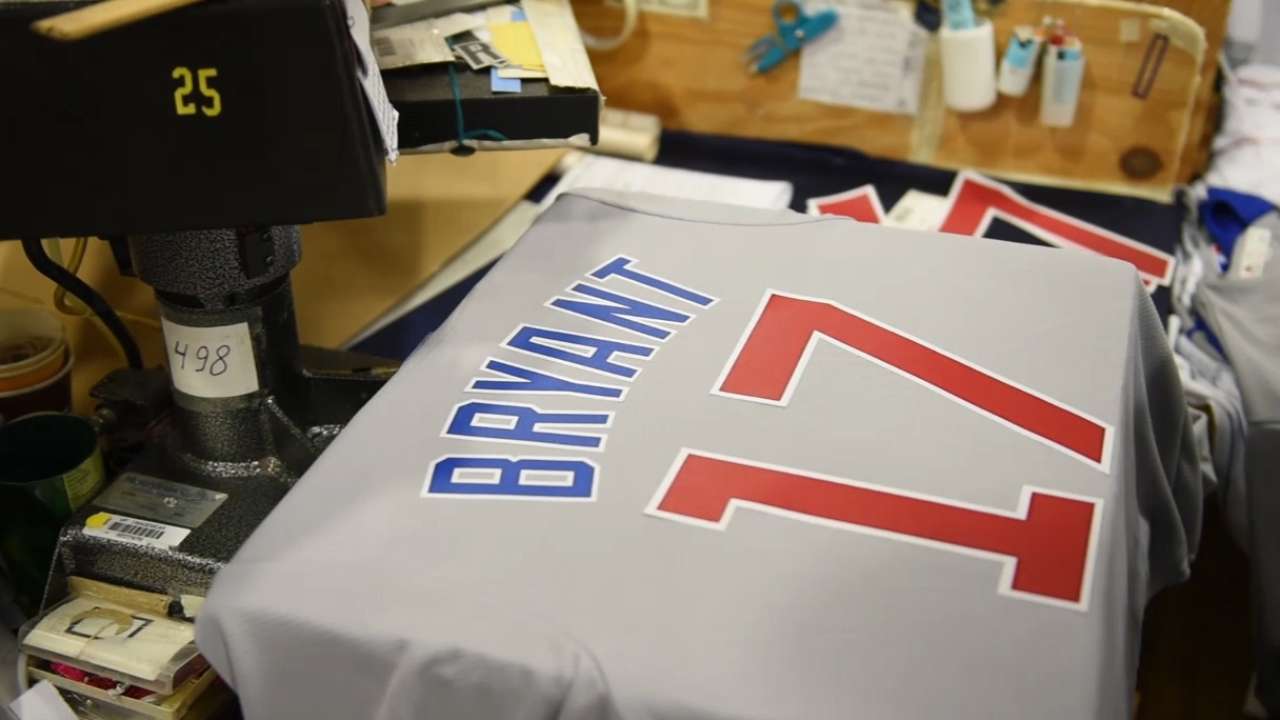 Kris Bryant has arrived -- in the MLB.com Shop.
You can expect to see No. 17 jerseys all over Wrigley Field in the coming days, and now his authentic Cubs home jersey from Majestic Athletic is available for order. It is one of 20 custom No. 17 styles for men, women and kids, and it leaves the warehouse in seven to 10 business days.
Few Major League Baseball jerseys have been this highly anticipated in recent years -- if ever. The Cubs rookie has been brought up to start at third base and bat cleanup in Friday's 2:20 p.m. ET home game against San Diego.
• Get an authentic Kris Bryant Cubs jersey
The excitement over Bryant already was there entering 2015, given his lofty status as a prospect. But at Spring Training it went through the roof. Bryant batted .425 and led the Major Leagues with nine home runs, not counting two in exhibition games that didn't count.
The first Cub to wear No. 17 was Lon Warneke, a pitcher for the 1932 club that won the National League pennant. Other Cubs who wore it have included Mark Grace, Matt Garza, Dave LaRoche, Mike Fontenot, Felix Pie, Bobby Hill, Al Dark and Charlie Root. It was previously worn by first-base coach Brandon Hyde, who has switched to No. 16 to accommodate the newcomer.
Majestic made its MLB on-field debut in 1982 with batting-practice jerseys, and in 2005 it expanded its presence to include uniforms and outerwear for all 30 clubs. The company, which produces all on-field uniforms in the U.S. at its facility in Easton, Penn., last month reached an agreement with Major League Baseball that extends its deal as exclusive authentic jersey provider through 2019. Majestic retained exclusive rights to design, produce, and distribute on-field uniforms, Authentic Collection apparel, replica jerseys, along with a broad assortment of men's and women's fan apparel.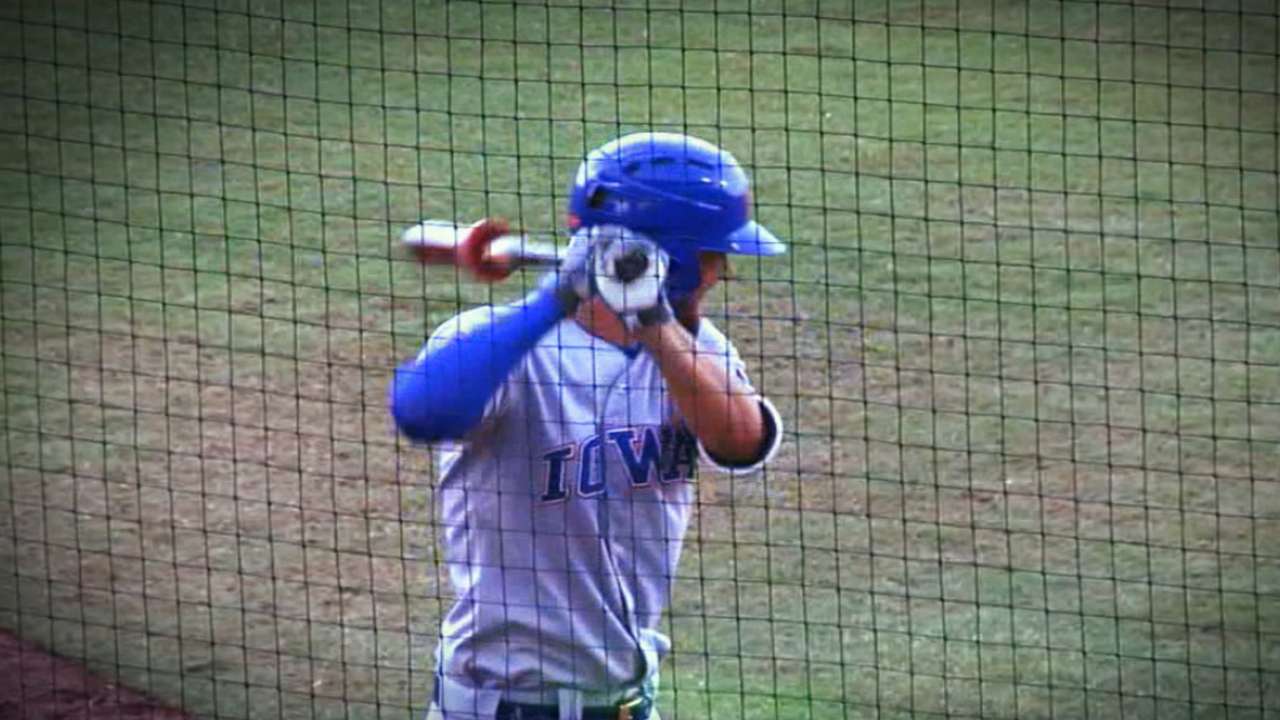 "At Majestic, our role is to be prepared just like Kris was," said Chuck Strom, vice president and general manager of MLB Majestic. "We may not know exactly when we are going to get the call, but we're ready for action. We made additional Cubs jerseys, we made sure we had the letters in Bryant and we studied potential numbers. That way, when the call came we were ready to deliver.
"Since November, Cubs fans have been crazy. We stay in close partnership with MLB, the Players Association and retailers to move as quickly as possible…but Cubs demand is off the charts. But as long as there are trucks available, we'll have jerseys and tees headed to Chicago."
Mark Newman is enterprise editor of MLB.com. Read and join other baseball fans on his MLB.com community blog. This story was not subject to the approval of Major League Baseball or its clubs.