Beckham's homer can't be robbed this time
Rays' infielder's two-run, pinch-hit homer was the difference in the win over Toronto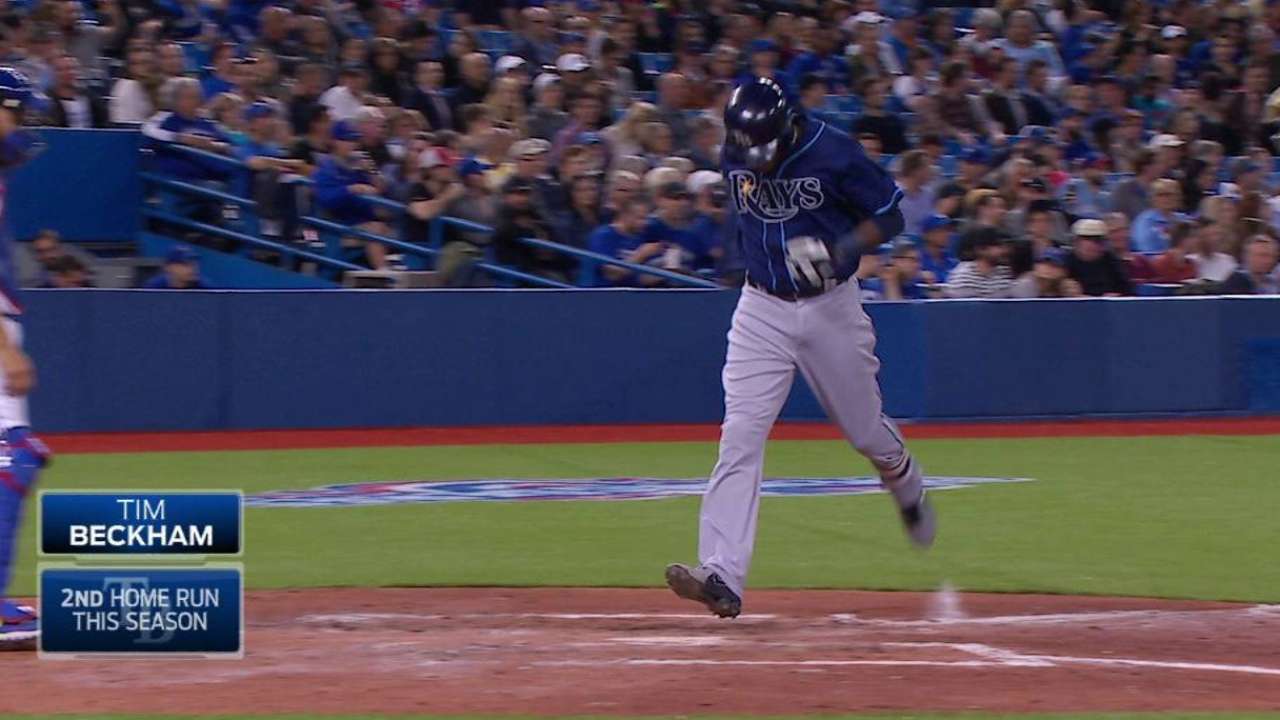 TORONTO -- Tim Beckham got "Pillar-ed" Wednesday night when Toronto's Kevin Pillar robbed him of a home run.
Thursday night in the Rays' 4-2 win over the Blue Jays he fired back with a two-run, pinch-hit homer that Pillar could not bring back. The homer pushed the Rays' lead to 4-0, while giving Beckham his second home run of the season.
Prior to Thursday night's game, Beckham smiled when asked about the one that got away Wednesday night. "Obviously I wasn't happy about it," Beckham said. "But hats off to him. Great catch. I'll get another one."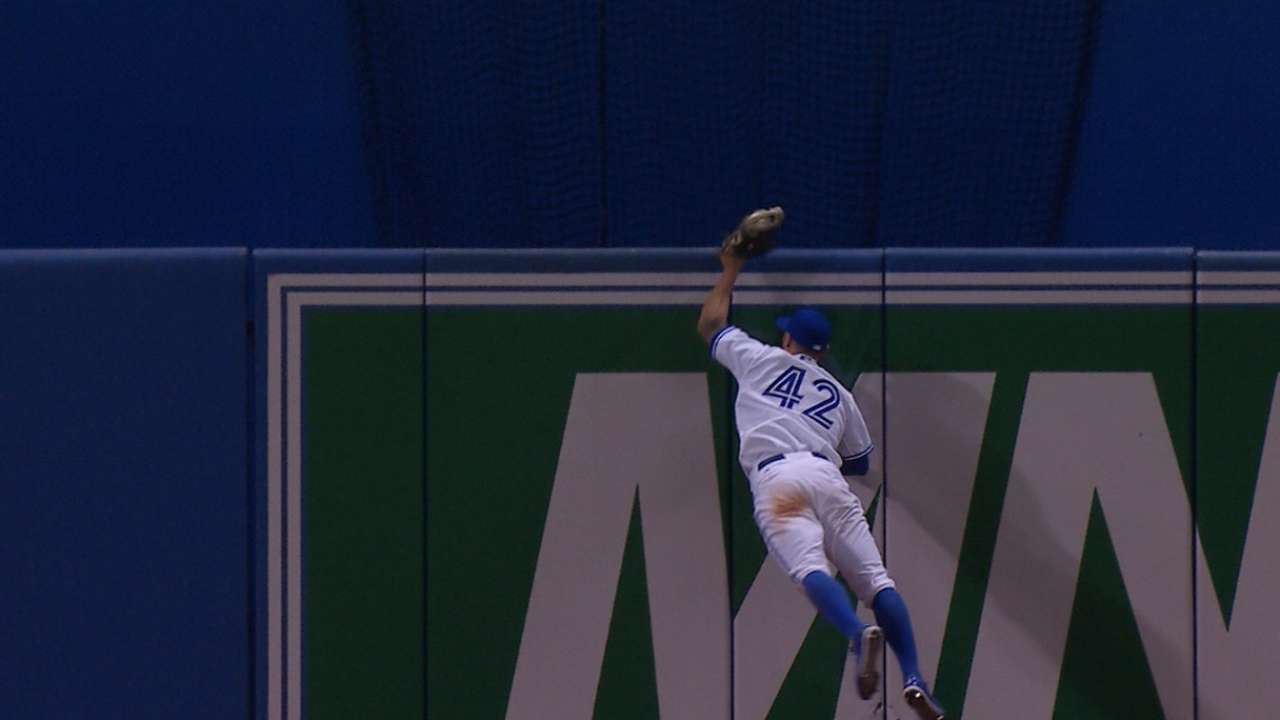 Beckham's words proved prophetic when Rays manager Kevin Cash sent him to the plate to pinch-hit for left-handed-hitting Allan Dykstra when Blue Jays left-hander Aaron Loup came on to pitch in the sixth.
The rookie infielder fell behind 0-2 before connecting on an 81-mph slider that he rode down the left-field line before just getting over the wall, inside the foul pole.
"Feels great, feels great, man. To help the team and have the team produce and win games," Beckham said. "It was a good road trip all the way around for the team. We just need to keep it rolling one day at a time."
Beckham, who made the team in a utility role out of Spring Training, is beginning to appear as though he will make more of an impact on this year's team than might have been anticipated. For the road trip he went 7-for-18 with a triple, two home runs and six RBIs.
Clearly he is beginning to feel more relaxed in the Major Leagues.
"I'm definitely comfortable at the plate right now," Beckham said. "The game of baseball can turn around in one day. So you want to stay humble. Stick with your approach. Stick with your routine. Go out and compete."
Both of Beckham's home runs came as a pinch-hitter, making him the first Rays rookie to hit two pinch-hit home runs in club history. Only two other Rays rookies have pinch-hit homers: Jonny Gomes in 2005 and Bubba Trammell in 1998.
Rays rookies have hit five home runs this month after having none in April 2011-14.
Bill Chastain is a reporter for MLB.com. This story was not subject to the approval of Major League Baseball or its clubs.