Things get heated between Blue Jays and Rays after hit by pitches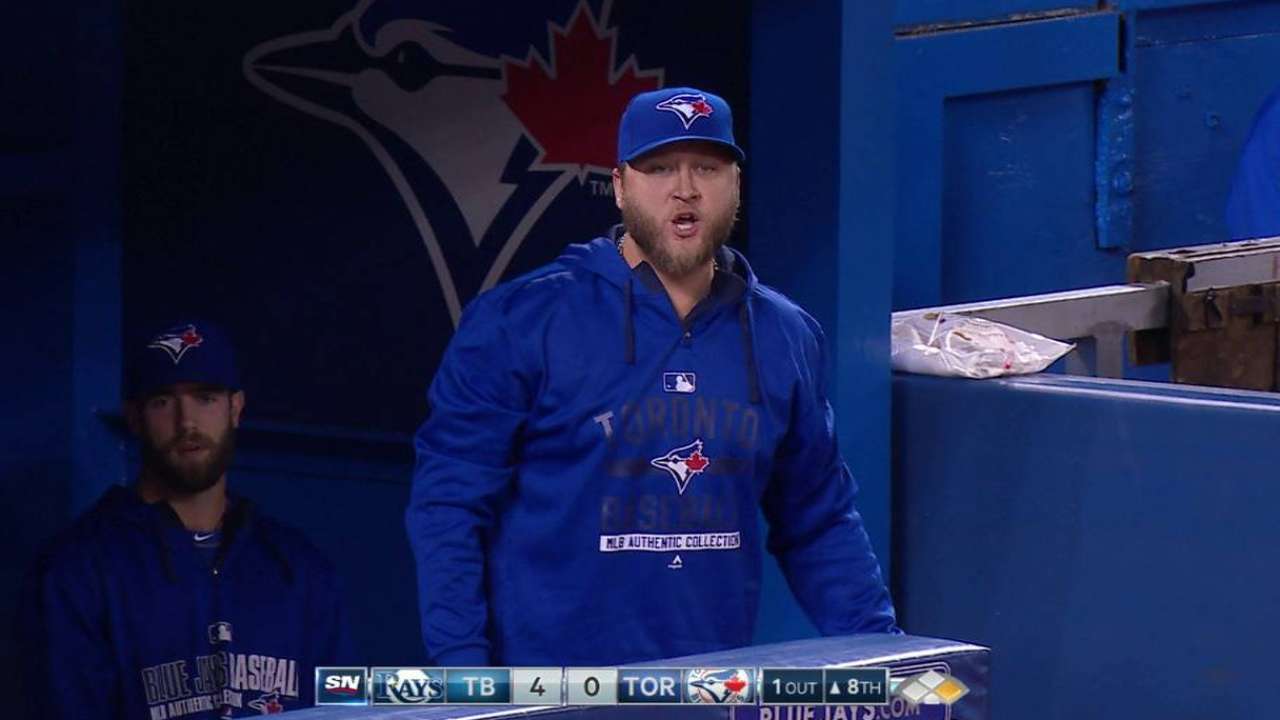 Longoria, who suffered a bruised hip and was forced to the leave the game, was the third of four batters hit by a pitch on the night.
"I think there was some intent there," Rays manager Kevin Cash said.
Archer, the Tampa Bay starter, hit Russell Martin in the second and Edwin Encarnacion in the seventh before Rays reliever Steve Geltz hit Josh Donaldson in the hands in the bottom of the eighth.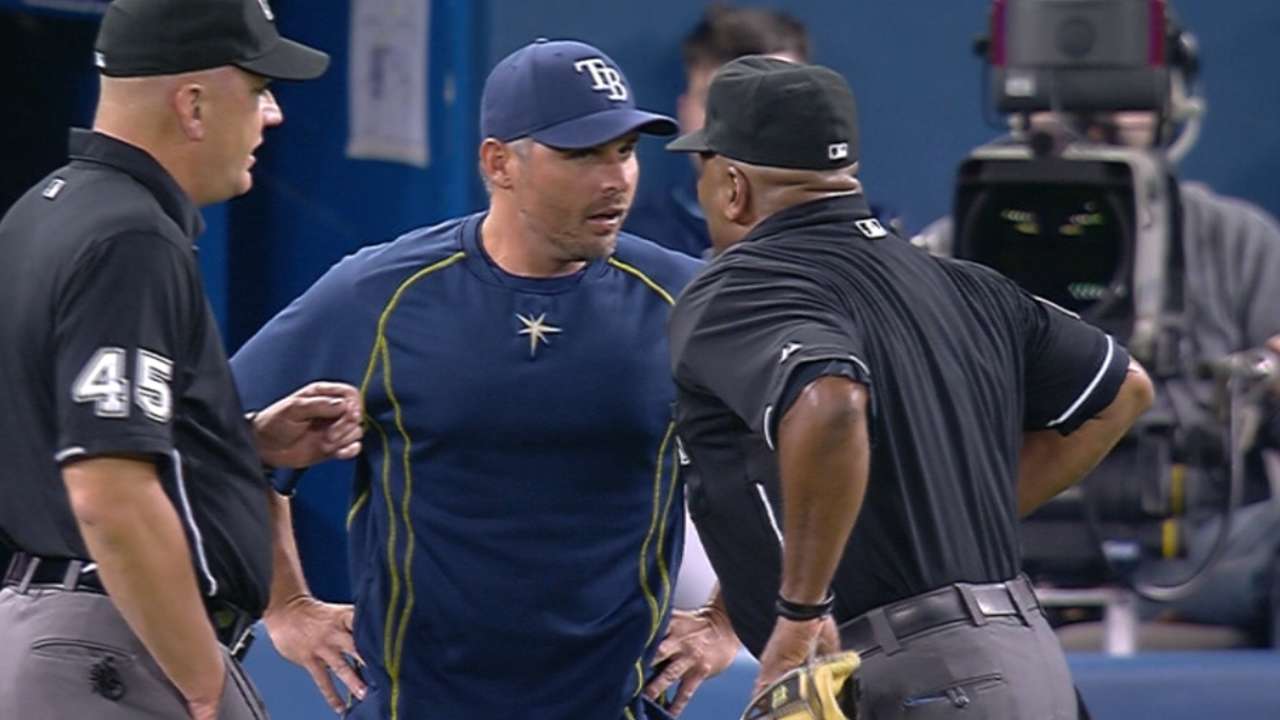 Cash who was ejected after arguing the replay confirmation of Donaldson's HBP, said he thought Archer was simply defending himself when he shouted across the diamond.
"Somebody from their dugout I think made a comment.," he said. "I didn't hear anything, but I heard Arch defend himself. It's a lot of emotion going on. Everybody is defending their players."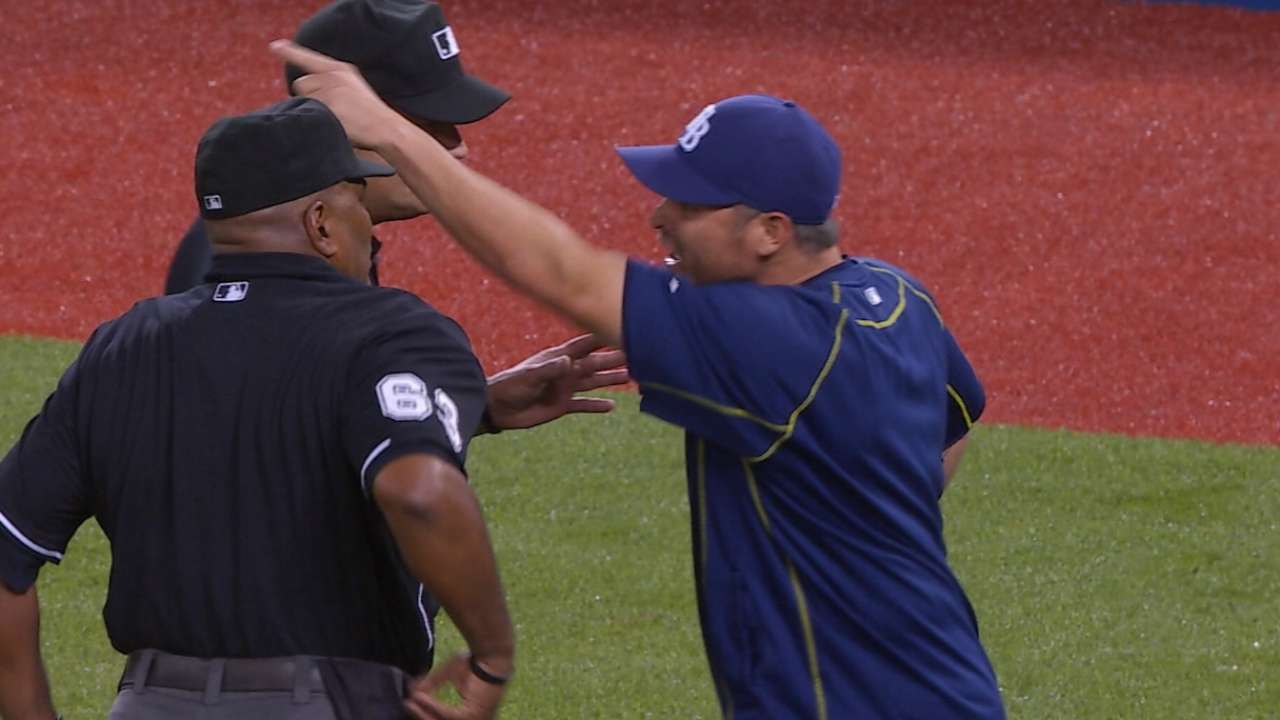 Donaldson said he didn't think what transpired on the field was anything out of the ordinary.
"I saw a few guys get hit. We have guys on the plate, they have guys on the plate. Guys pitch inside. It happens," Donaldson said.
But Longoria, who went to college with Estrada, believed he was hit intentionally.
"Marco and I went to school together," Longoria said. "We have a history of friendship. I don't have any hard feelings toward him. It escalated and it looks a lot worse… But ultimately, I guess you have to protect your guys. And I'm sure he'll say it wasn't intentional, but he's only hit a handful of guys in a bunch of innings in the big leagues."
Jamie Ross is an associate reporter for MLB.com. This story was not subject to the approval of Major League Baseball or its clubs.