Cash ejected for first time as a manager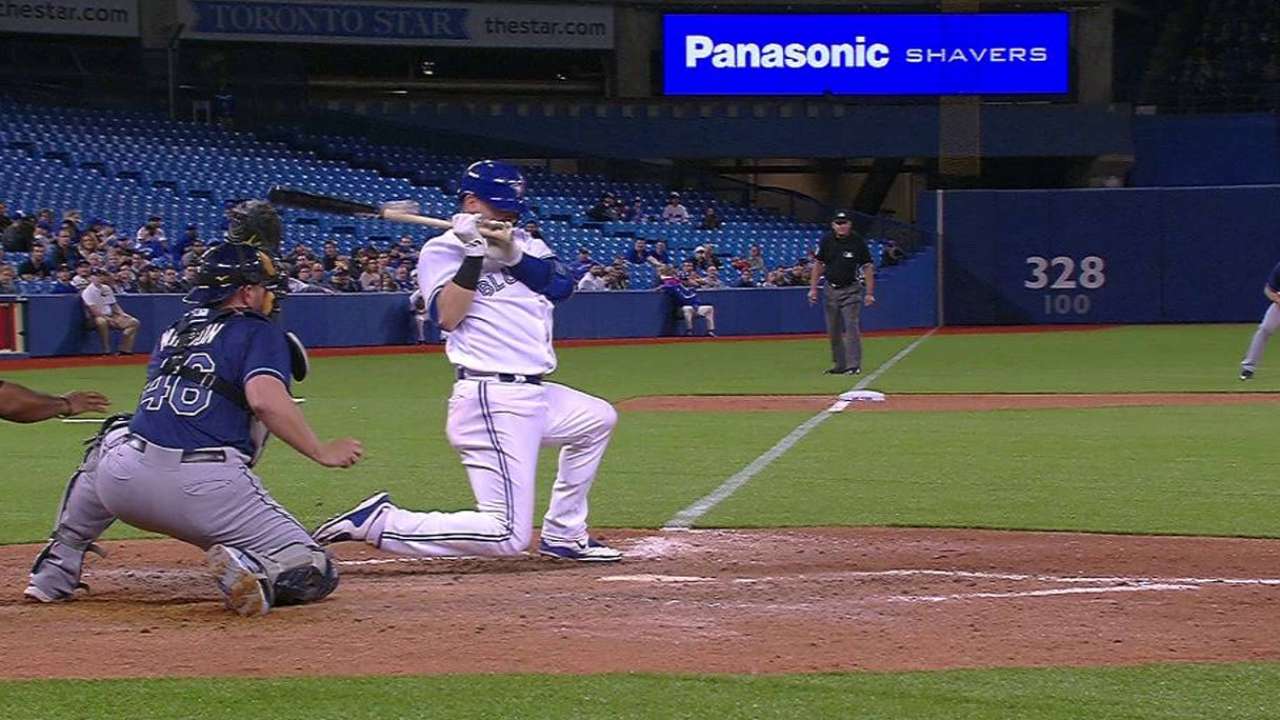 TORONTO -- Kevin Cash was ejected for the first time as manager of the Rays in the eighth inning of Thursday night's 4-2 win over the Blue Jays.
Rays reliever Steve Geltz threw a changeup to Blue Jays third baseman Josh Donaldson that arrived high and tight and the pitch was ruled to have hit Donaldson to load the bases
Geltz's pitch came after Rays third baseman Evan Longoria left the game after being hit by a pitch in the top half of the inning.
At Cash's urging, the call was reviewed and confirmed. The ruling did not sit well with the rookie manager, who charged the field and was immediately ejected by home-plate umpire Laz Diaz.
"At the time I did not [think Donaldson got hit]," Cash said. "It was probably frustrations over just the entire replay system. I'm confused by it all. It's an awkward situation because Laz and [third-base umpire] Jeff Nelson do a great job. It's not on them. So it makes it awkward.
"I know I'm ejected if I come out there. But from what I saw on the Jumbotron, which was 400 feet away -- which probably doesn't make the most sense -- but I just had enough."
The ejection was Cash's second of his career. As a player he was ejected by Mike DiMuro on Sept. 7, 2007, while playing for the Red Sox.
Bill Chastain is a reporter for MLB.com This story was not subject to the approval of Major League Baseball or its clubs.