Reds to reunite '90 World Series team at GABP
Former greats like Larkin and Davis will meet fans April 24-25
ST. LOUIS -- The last World Series championship claimed by the Reds 25 years ago will be celebrated next weekend with more than 30 members of the 1990 team scheduled to appear at Great American Ball Park on April 24-25.
It was a wire-to-wire season for the Reds that year with the club in first place every day of the regular season. After beating the Pirates in six games for the National League Championship, Cincinnati defeated the A's in a four-game sweep for the World Series.
The players and coaches scheduled to participate: Todd Benzinger, Glenn Braggs, Tom Browning, Keith Brown, Norm Charlton, Eric Davis, Rob Dibble, Mariano Duncan, Kip Gross, Chris Hammond, Billy Hatcher, Danny Jackson, Barry Larkin, Terry Lee, Terry McGriff, Hal Morris, Randy Myers, Paul Noce, Ron Oester, Paul O'Neill (Saturday only), Joe Oliver, Luis Quinones, Sam Perlozzo, Jeff Reed, Jose Rijo, Ron Robinson, Rolando Roomes, Chris Sabo, Scott Scudder, Stan Williams and Herm Winningham.
On Friday, April 24, before the Reds play the Cubs at 7:10 p.m., members of the '90 team will be at the Hall of Fame from 5:30-7 p.m. ET for a meet-and-greet. There will be a commemorative print from the team given free to all fans at the game while both the Reds and Cubs will wear 1990 throwback uniforms on the field.
Postgame, there will be an on-field ceremony to honor the team and a fireworks show.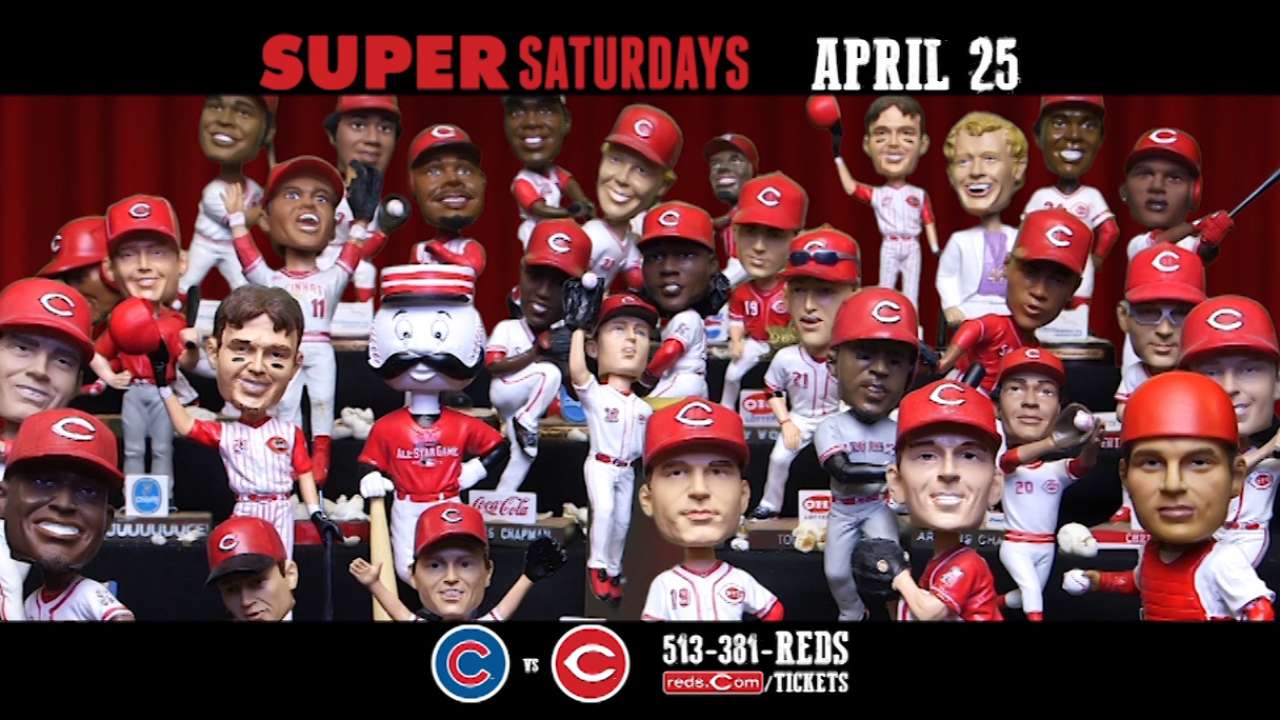 Before Saturday's 1:10 p.m. ET game vs. the Cubs, there will be a triple bobblehead of "The Nasty Boys" Dibble, Charlton and Myers given to the first 25,000 fans in attendance. There will be another meet-and-greet with fans in the Kroger Fan Zone at 12:15 p.m. before pregame ceremonies.
For more information, including special ticket packages available during the series, go to Reds.com/1990.
Mark Sheldon is a reporter for MLB.com. Read his blog, Mark My Word, and follow him on Twitter @m_sheldon. This story was not subject to the approval of Major League Baseball or its clubs.