Wright: 'I'm bored out of my mind'
Third baseman tries to keep busy while sidelined with strained right hamstring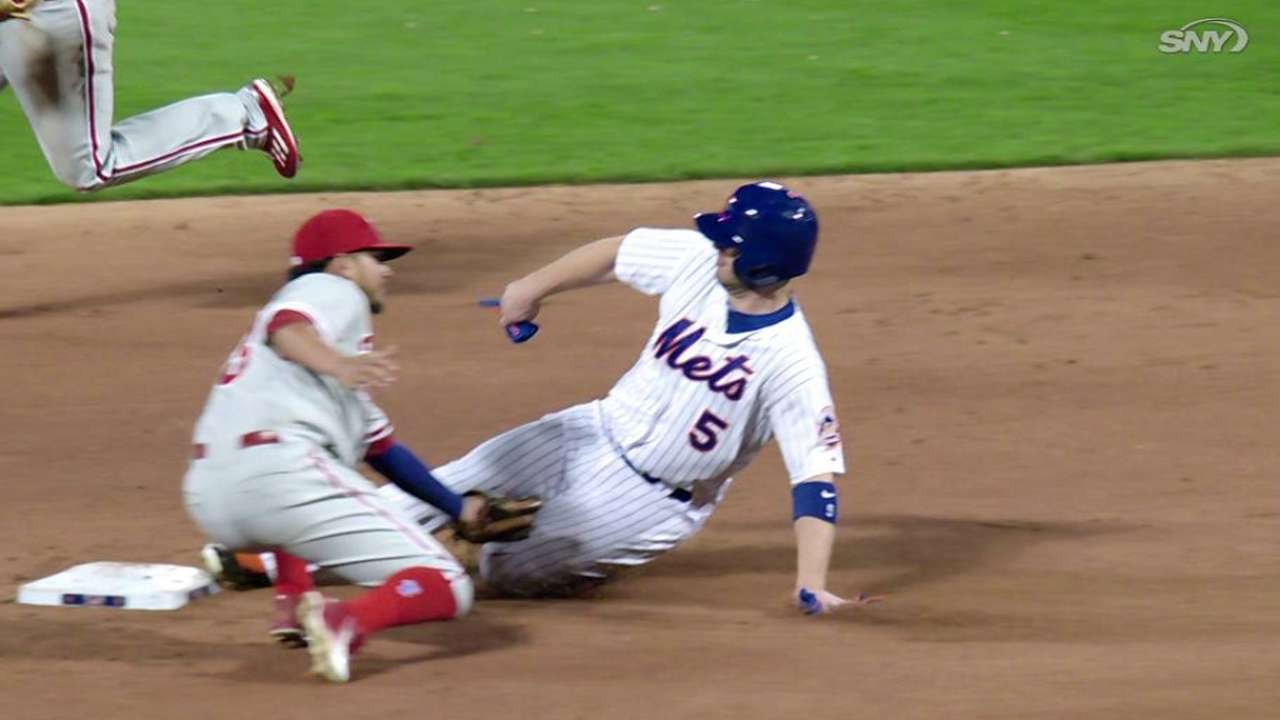 NEW YORK -- Ever a creature of habit, Mets third baseman David Wright did everything possible to keep some semblance of his regular routine intact on Thursday, his first full day at Citi Field since straining his right hamstring earlier this week. Wright studied video of Marlins starter Jarred Cosart, just as if he were playing. He attended a pre-series hitters' meeting. He hung out behind the cage while his teammates took batting practice.
And still, Wright said: "I'm bored out of my mind."
Needing to wait at least 48 hours for the cortisone injection in his right leg to reduce inflammation there, Wright was unable to jog, ride a bike, lift weights, or do any of the other physical exercises that would normally occupy his Thursday afternoon. Instead, he tried to occupy his mind, operating as if he were playing that night's game.
Wright's hope is that he will be cleared to begin light physical activities by Friday morning, Saturday at the latest. The Mets expect him to miss two to three weeks with the injury, which sent him to the disabled list on Wednesday.
"I still try to go through my day with something productive and at least have some sort of routine," Wright said. "I try to stay somewhat involved, at least mentally." He laughed. "But I'm still bored out of my mind."
Anthony DiComo is a reporter for MLB.com. Follow him on Twitter @AnthonyDiComo and Facebook. This story was not subject to the approval of Major League Baseball or its clubs.