Yelich returns to lineup after tight lower back
Left fielder cleared to play in Marlins' series opener vs. Mets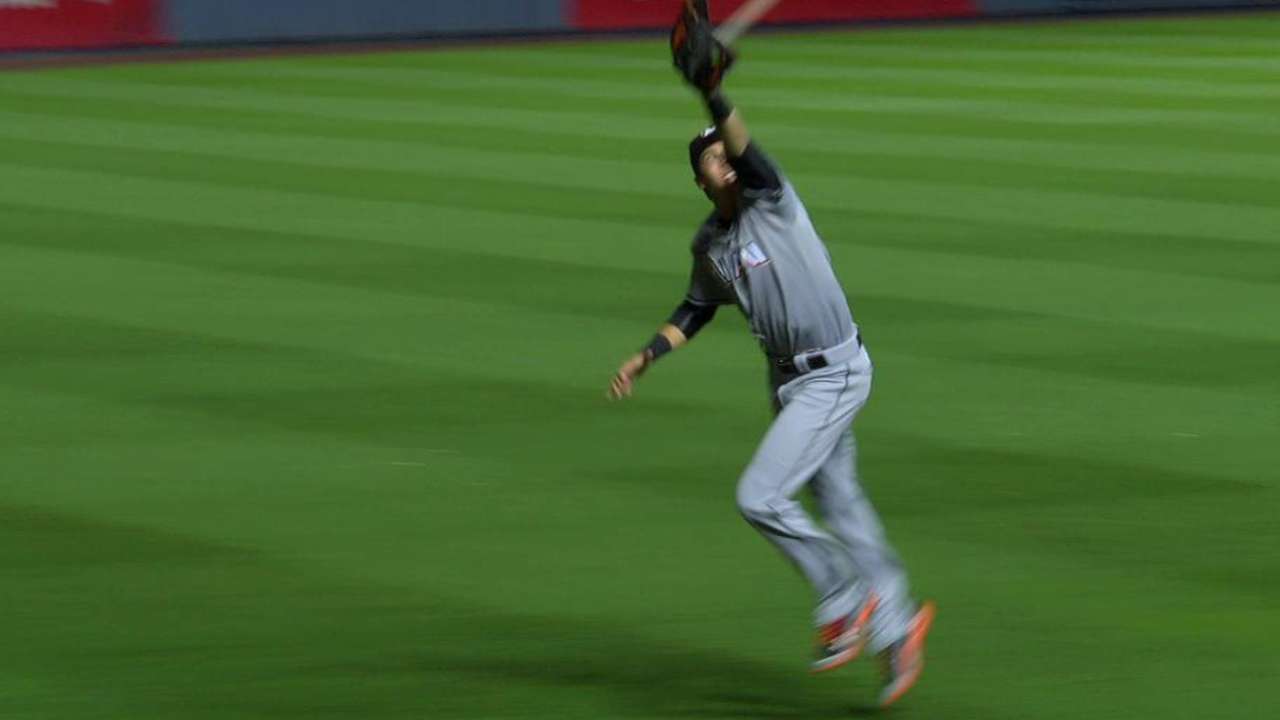 NEW YORK -- All it took were a couple of days off in Atlanta for Christian Yelich to get back in the lineup. After missing two games, the 23-year-old left fielder found himself starting in the Marlins' series opener on Thursday against the Mets at Citi Field.
Yelich, hampered by a tight lower back, took early batting practice and was cleared to play.
"I felt fine," the 2014 Gold Glove-winning left fielder said. "Did all the early stuff. Showed everybody everything I had to show, that I was ready to play tonight, and that I'm healthy. Glad to be back in there."
Yelich experienced some discomfort last weekend, and he wasn't right on Sunday in the series finale with the Rays at Marlins Park. He tried to play through, and he was in the lineup on Monday, making a great leaping, tumbling catch to rob Atlanta's Cameron Maybin of an extra-base hit.
Yelich said that play didn't cause the problem, but in his words: "It didn't help either."
As a precaution, he was scratched on Tuesday and also sat out on Wednesday. Ichiro Suzuki took over both days in left field.
"I think I probably could have played through it, or tried. I wouldn't have been 100 percent by any means," Yelich said. "Nobody wanted to make it a bigger issue than it had to be. Take a few days instead of a few weeks to make sure this thing is squared away, and I'm 100 percent."
Yelich spent time -- from June 16-29, 2014 -- on the disabled list with a lower back strain.
"This is a way milder version of what I had last year," he said.
Joe Frisaro is a reporter for MLB.com. He writes a blog, called The Fish Pond. Follow him on Twitter @JoeFrisaro. This story was not subject to the approval of Major League Baseball or its clubs.