McGee throws in extended spring training game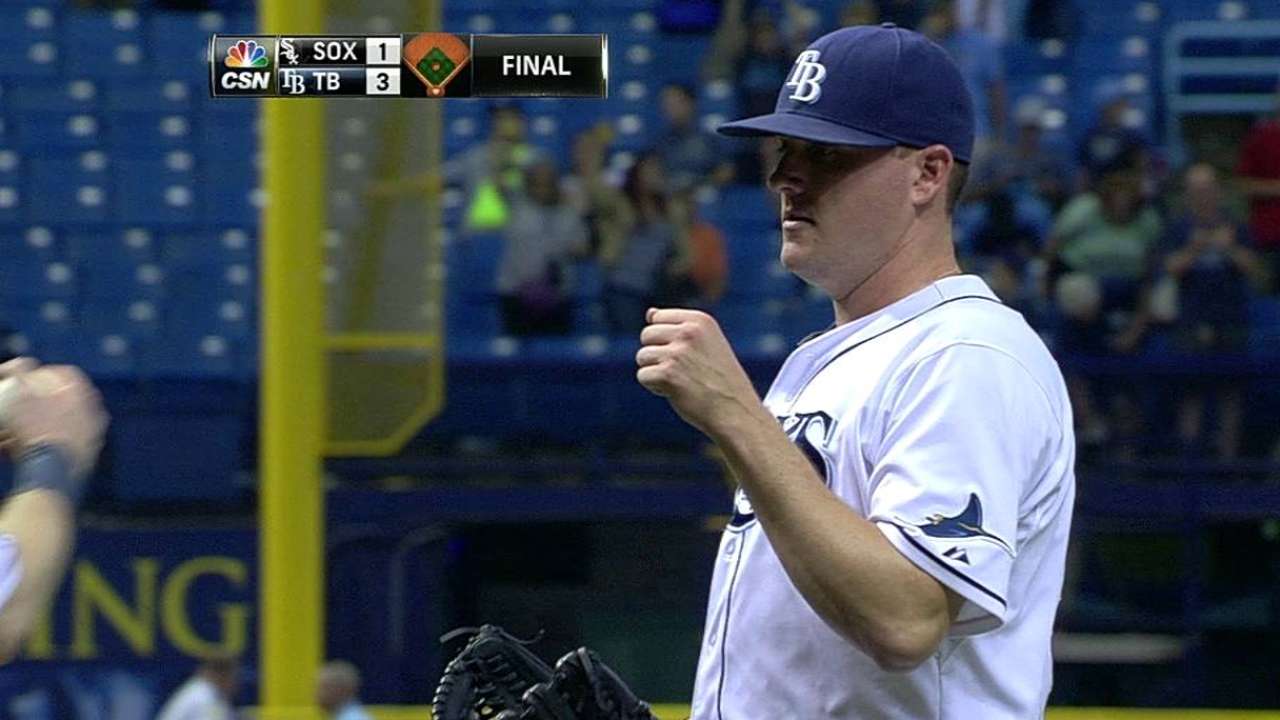 TORONTO -- Jake McGee continues to make progress.
On Thursday the left-hander threw an inning (14 pitches) during an extended spring training game.
"He threw the ball really well," Rays manager Kevin Cash said. "He threw at 1 o'clock. [Head athletic trainer Ron Porterfield] sent an email out saying that all was good, he was out running afterward. So we'll decide here in the next day or two what his next step is."
McGee, 28, led the Rays in saves in 2014 with 19, but had surgery in December to clean up "loose bodies" in his left elbow.
Cash allowed that it will mean a lot to have McGee back once his rehab runs its course.
"He's a guy you can just plug him in and know that it adds another piece for when the game's on the line," Cash said. "We're very comfortable with him out there. Being left-handed he kind of makes the opposing teams think about bringing those lefties in late in the ballgame."
Cash said they will likely decide on Friday whether McGee's next outing will be in an extended spring training game or at Triple-A Durham.
McGee is expected to be back with the team by early May.
Bill Chastain is a reporter for MLB.com This story was not subject to the approval of Major League Baseball or its clubs.