Hamels: Early-season homers 'definitely adding up'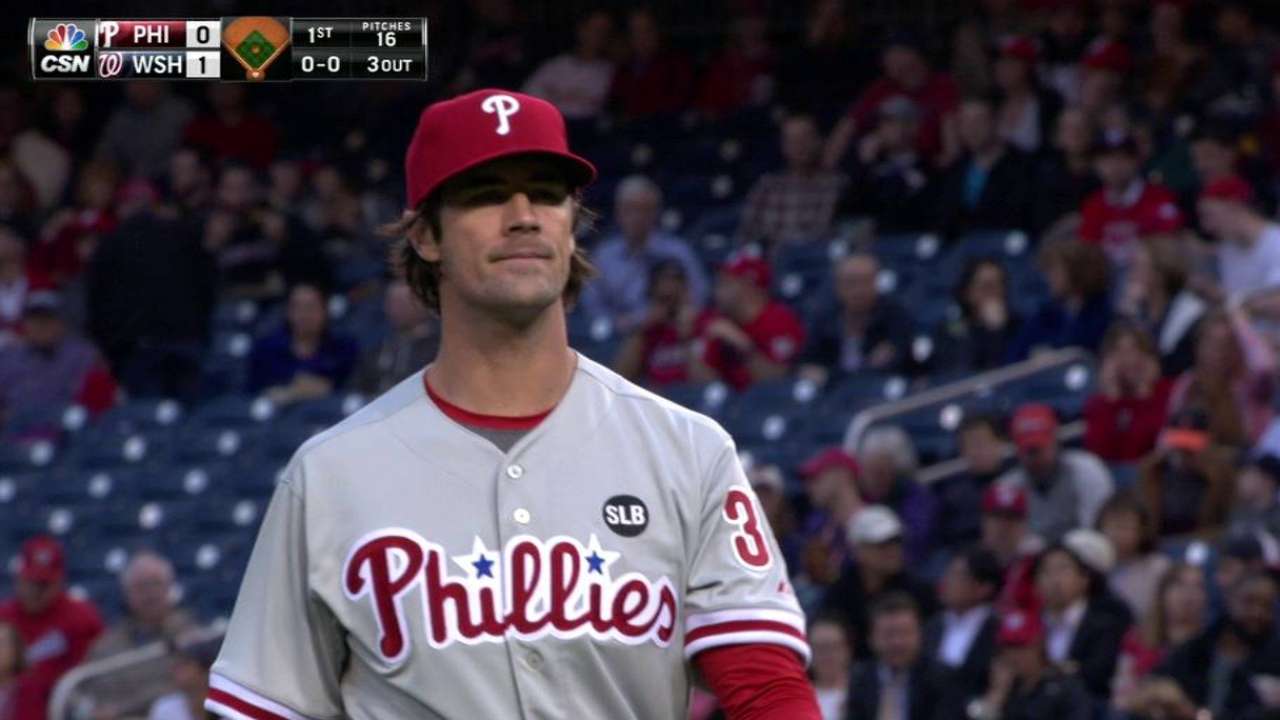 WASHINGTON -- Cole Hamels threw effectively for most of his start against the Nationals on Thursday. He just ran into a problem that continues to arise early in the 2015 season.
Hamels gave up two homers in a 5-2 Phillies loss to the Nationals in the opener of a four-game series. The left-hander now has allowed a Major League-high seven homers in his first 18 innings.
In this game, Hamels gave up five runs on five hits in six innings.
Yunel Escobar sent Hamels' first pitch of the game over the fence in center. Michael Taylor led off the fifth with a shot that gave the Nationals a 3-2 lead, and Washington didn't trail again.
"They're definitely adding up," said Hamels, who has allowed 12 total hits this season. "What happened was [I was] getting behind in the count and leaving pitches up in a very hittable location. Just have to get the ball down, I guess."
Phillies manager Ryne Sandberg said that location is definitely the cause of the problem, and it's just something Hamels will need to work on.
The start also ended a Major League-best streak of 21 straight road starts in which Hamels had allowed three earned runs or fewer.
Hamels now must go back to work and try to find an answer to this puzzle.
"It could be a couple of different things," Hamels said. "You just have to go out there and really just kind of work with it and make a couple of adjustments."
Jeff Seidel is a contributor to MLB.com. This story was not subject to the approval of Major League Baseball or its clubs.