Results lacking, but Sandberg likes balance of lineup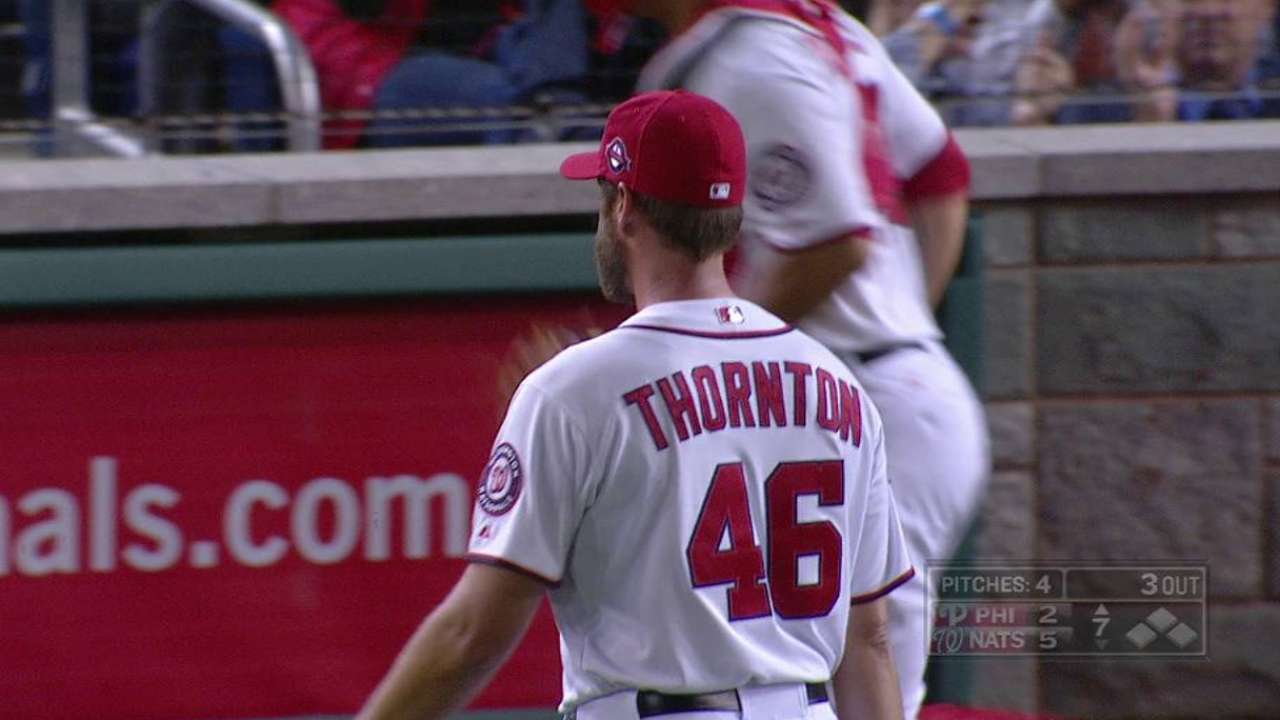 WASHINGTON -- The song remained the same for the Phillies' offense in Thursday's 5-2 loss to the Nationals to start a four-game series.
The Phillies now are stuck in a five-game losing streak and have not been able to come through with hits at key times throughout the first two weeks of the season. It happened again Thursday, as the Phillies went 0-for-5 with runners in scoring position and stranded seven.
They entered the game 29th in the Major Leagues with a .159 average with runners in scoring position. That number fell to .149 (11-for-74) after Thursday's defeat.
Philadelphia had its chances, loading the bases with one out in the third, and getting Darin Ruf's sacrifice fly to left for a 2-1 lead. Pitcher Cole Hamels then grounded out to end the inning.
Nationals starter Doug Fister retired nine in a row before the Phillies loaded the bases again with two outs in the seventh. Matt Thornton came on for Fister and ended the threat by retiring Chase Utley on a fly ball to center.
"The [early] opportunity we had with ... the bases loaded was minimized to the sac fly," Phillies manager Ryne Sandberg said. "We did have some balls hit hard. Chase hit three balls hard. [Cody Asche] hit a couple of balls hard, right at the defense, nothing to show for it there."
Sandberg shook up the lineup before the game, even dropping struggling first baseman Ryan Howard to seventh, and the Phillies finished with five hits in addition to getting some good swings. The skipper is hoping for better in this area soon.
"I like the balance of [the lineup], and it didn't totally produce tonight, but there's some balance there," Sandberg said.
Jeff Seidel is a contributor to MLB.com. This story was not subject to the approval of Major League Baseball or its clubs.