Howard slotted 7th in Phils' order for first time since '06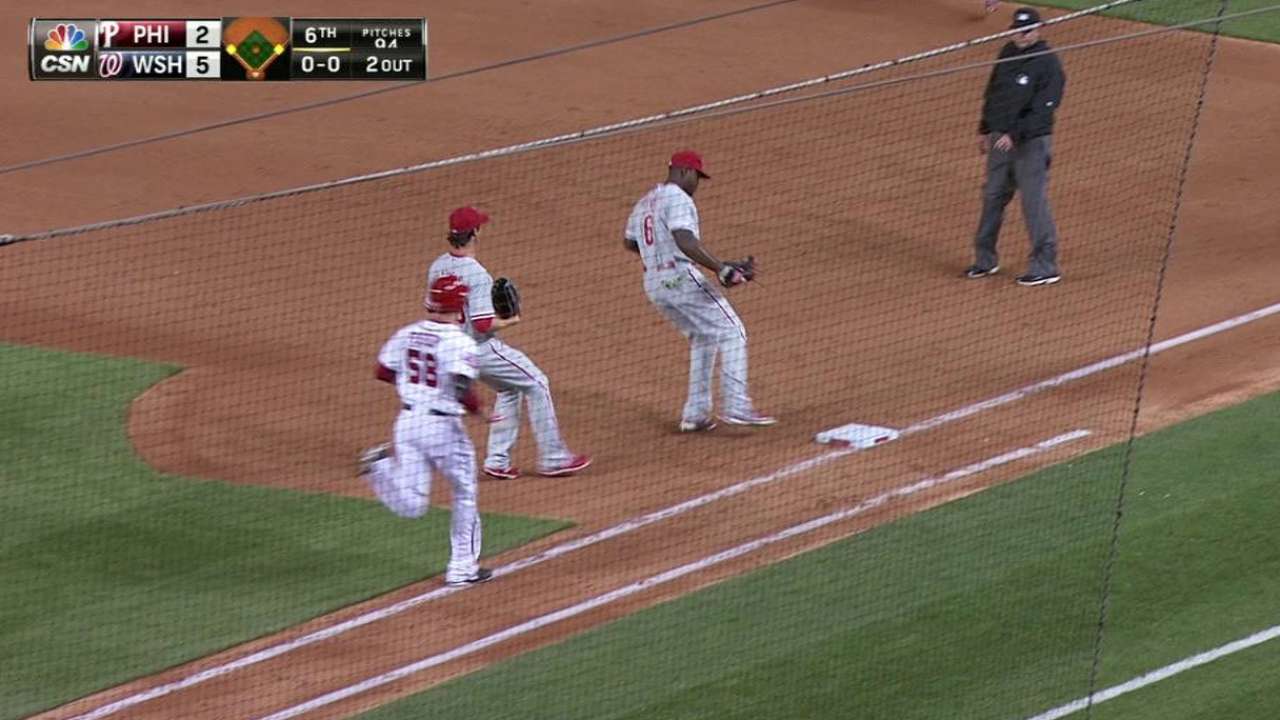 WASHINGTON -- Phillies manager Ryne Sandberg shook up his batting order before the series opener with the Nationals on Thursday, and the biggest move was dropping struggling first baseman Ryan Howard to seventh in the starting lineup for the first time since 2006.
Howard went 1-for-3 with an intentional walk in Philadelphia's 5-2 loss to Washington. He twice flied out to left, drew the intentional walk that loaded the bases in a one-run third, and singled to right through a shift to start the ninth.
Howard said afterward that he understood why Sandberg made the move.
"I've been in situations like this before," Howard said. "This isn't the first time that I've gotten moved down in the lineup or anything like that. For me, you just try to look at it as an internal challenge. Do I feel l can hit fourth? Yeah, I know I can. I'm not worried about it. I'm not trying to look too far into it or anything like that. If I'm hitting in the seven-hole, do the best I can that day."
Howard had a .148 average entering the game, and it moved up to .167.
120 Sports: Howard hits seventh
The ninth-inning single snapped an 0-for-7 slide.
Sandberg said the two spoke early Thursday afternoon, and the skipper explained his thoughts to the veteran.
"I talked to him this afternoon and just told him, 'Hey, it's creating a lineup, trying to win the baseball game,'" Sandberg said. "And so [I told him], 'In the meantime, just keep working.' Howie's doing everything that's asked on the defensive side of the ball, and the offensive side of the ball. If he could get hot, then I'd have some flexibility and choices in the lineup, so that would be the best scenario."
Jeff Seidel is a contributor to MLB.com. This story was not subject to the approval of Major League Baseball or its clubs.