Royals' defense tripped up in strange 3rd frame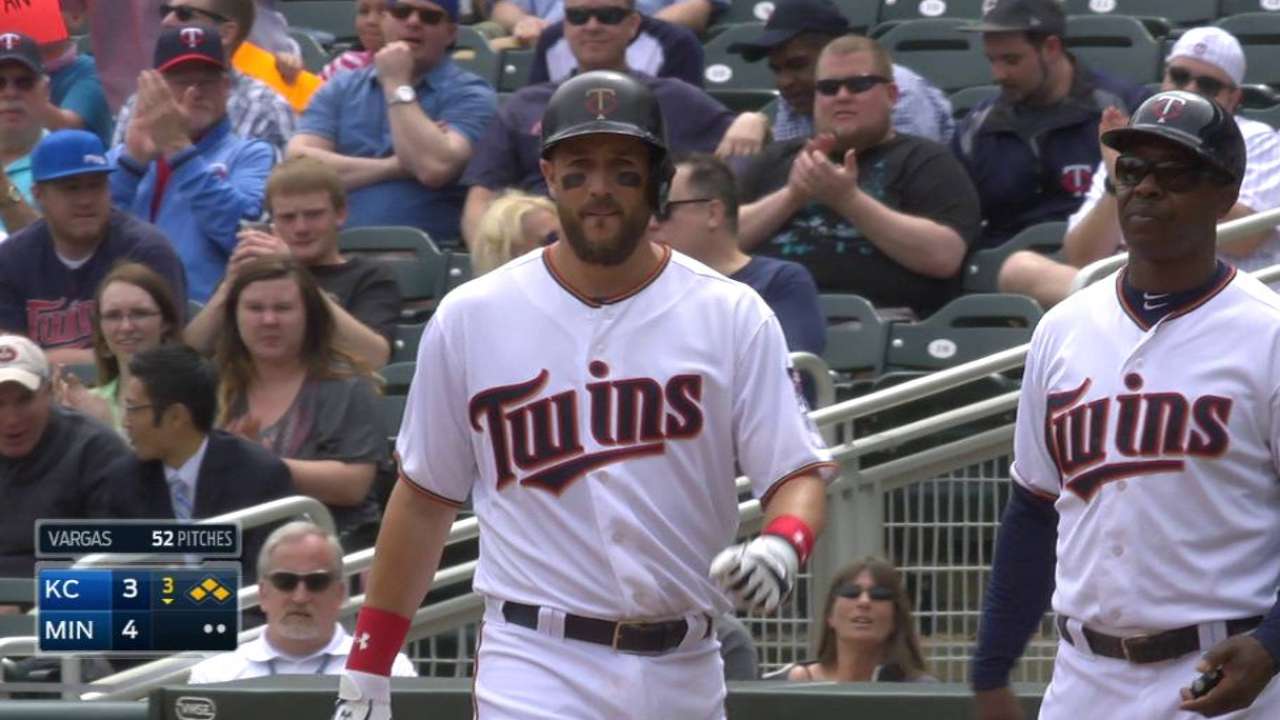 MINNEAPOLIS -- The Royals pride themselves on great defense.
That's why it was so strange to see them uncharacteristically not make plays in a bizarre and frustrating third inning that produced two runs that put the Twins ahead to stay in an 8-5 loss on Thursday at Target Field.
One could make the case that the Royals had a chance to get seven outs in that inning.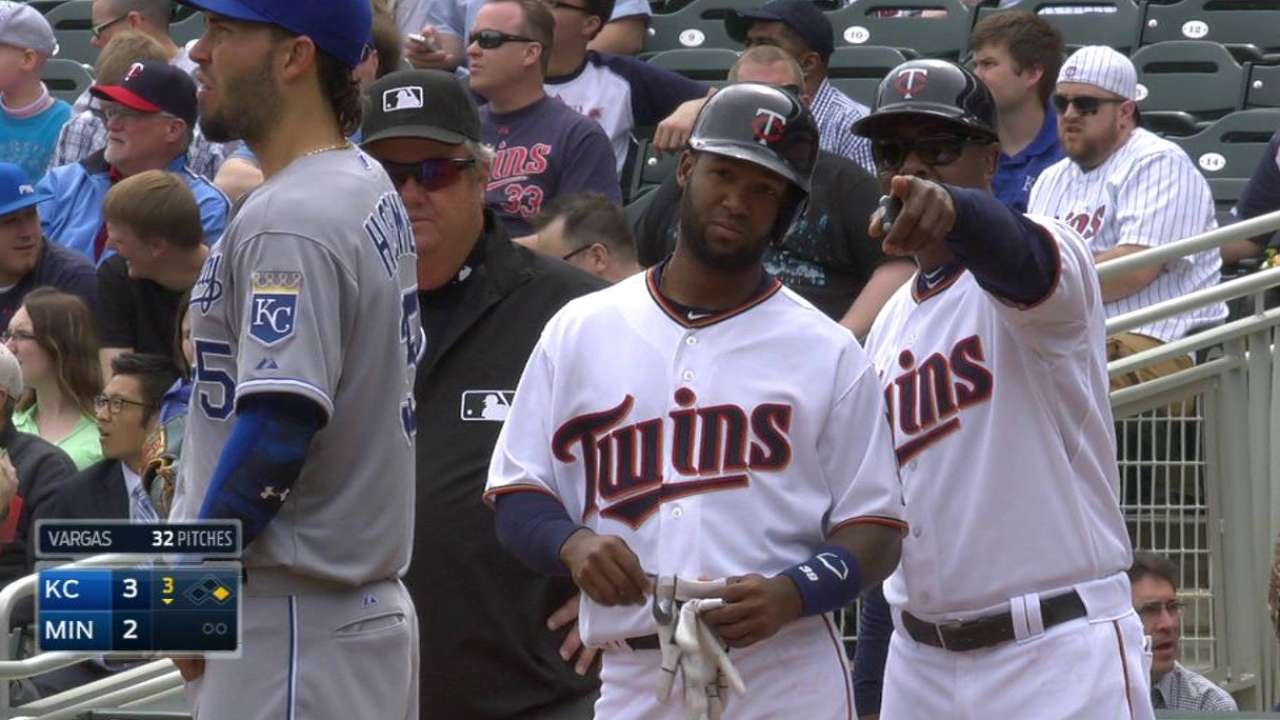 The inning started with Danny Santana bunting for a hit between the mound and the third-base line. Third baseman Mike Moustakas charged and seemed to have a decent chance at making the play. But left-hander Jason Vargas grabbed at the ball, and fumbled it, and Santana was safe.
"Probably an easier play for Moose," Vargas said. "But I had the ball and just couldn't get a handle on it."
Then, Torii Hunter flipped a flare down the right-field line that eluded Royals right fielder Jarrod Dyson and dropped for a ground-rule double.
Dyson, in just his third game in the Major Leagues in right field, thought he should have had it.
"I need a little more experience," he said. "I have to get used to right field and the lines. That ball was sinking fast away from me.
"I just need more reps. I'll be fine."
Joe Mauer hit a broken-bat grounder to short that scored a run and tied the game.
After a walk and a lineout, Trevor Plouffe hit a shot toward left that Moustakas speared on one hop on a dive. But Moustakas' throw to first skipped into first baseman Eric Hosmer, who couldn't make the pick. The ball scooted away far enough from Hosmer for Hunter to score.
Moments later, Eduardo Escobar hit a slow roller to Alcides Escobar, who couldn't make the play. Finally, the Royals got out of the inning with a fly to right, but the damage was done -- 4-3 Twins.
"It was kind of like they kept bleeding us," Vargas said.
Added manager Ned Yost, "They were all tough plays. Some were slow rollers. Those are body-control plays where you have to come in bare-handed and make the play do or die. They are tough plays but plays we [normally] make."
Jeffrey Flanagan is a reporter for MLB.com. Follow him on Twitter at @FlannyMLB. This story was not subject to the approval of Major League Baseball or its clubs.