MLB.com Columnist
Jonathan Mayo
What type of impact will Bryant make as rookie?
No. 2 prospect in baseball arrives in Chicago to make anticipated Majors debut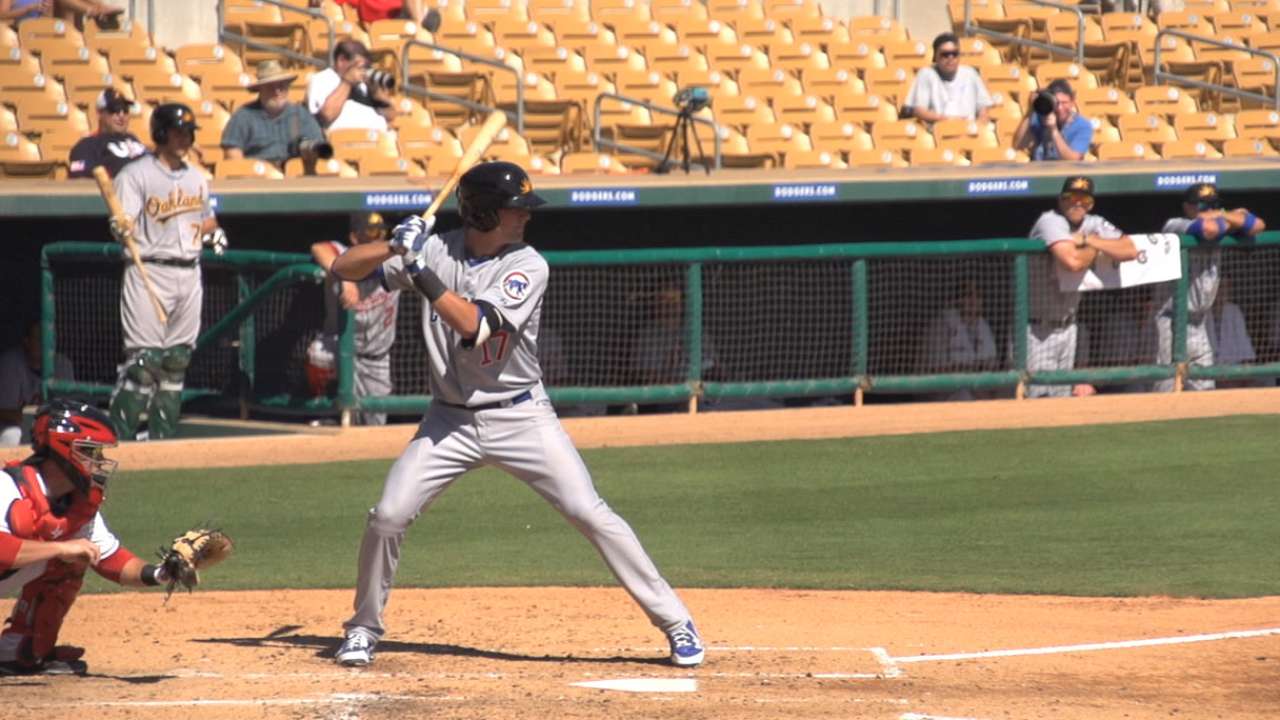 The conjecture, the controversy, the questions -- all of it is water under the proverbial bridge. The Kris Bryant era is ready to begin.
Whatever one's thoughts were about the decision to send the No. 2 prospect in baseball down to start the season are now irrelevant. Bryant, the No. 2 pick in the 2013 Draft, was promoted from Triple-A Iowa on Friday. He was the lineup, batting cleanup, for today's game against the Padres at Wrigley Field.
Now that the baseball world can put the debate over the "decision" behind it, it can collectively move on to something of greater interest. Now that Bryant is here, what will he do? With the hype surrounding the power-hitting third baseman, what's even fair to expect in his rookie season?
• Get an authentic Kris Bryant Cubs jersey
There appears to be one of three paths Bryant, or for that matter, any top prospect hitting the highest level for the first time, can take. The first is that he could fall flat on his face. No one, from the casual fan to the pro scouting director, sees that happening.
The second option is for Bryant to become a superstar the minute he sets foot on the field for his first big league game. That also seems unlikely, though not completely out of the question.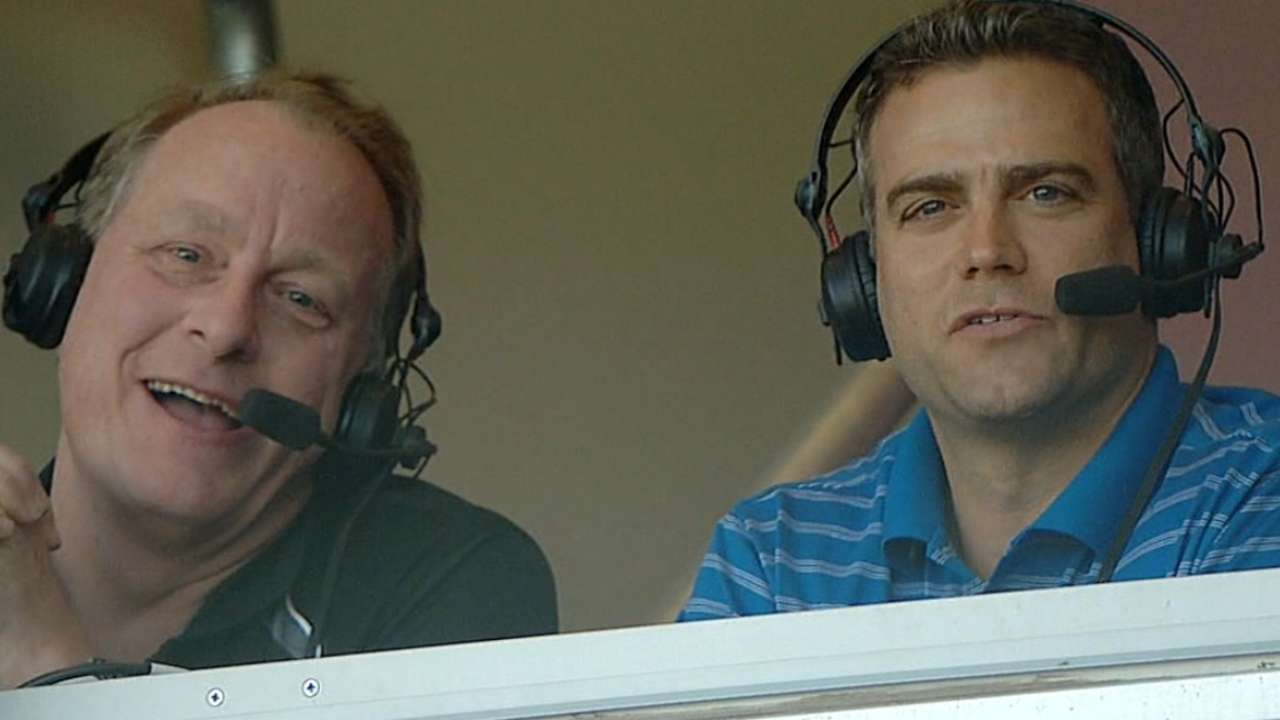 Finally, there's the most reasonable result. Bryant will immediately contribute, hit some bumps along the way, make some adjustments and have a solid rookie campaign.
"I think there's a wide range," one pro scouting director said. "Guys like Mike Trout have come up and struggled at first, then locked in the next year. Miguel Cabrera didn't struggle, but his strikeouts spiked, then exploded the next couple of years. Albert Pujols is the exception, a guy who was one of the best hitters in the game from Day 1."
It would shock no one if Bryant makes a very strong first impression, just as he has, well, pretty much everywhere he's been. Could his Spring Training performance, when he hit nine homers in 40 at-bats, be replicated out of the gate now?
"He has 75 or 80 power, which is going to help him immediately," the pro scouting director said, referring to the 20-80 scale scouts use to evaluate talent. "That will help him strike fear in pitchers. He's never really failed offensively. He could be one of those guys who could be an impact-style bat right away."
"Young hitters either start out really hot or really cold," a second pro scouting director said. "Either way, the adjustment period kicks in. With his lineup and ballpark, I would expect him to do very well early on."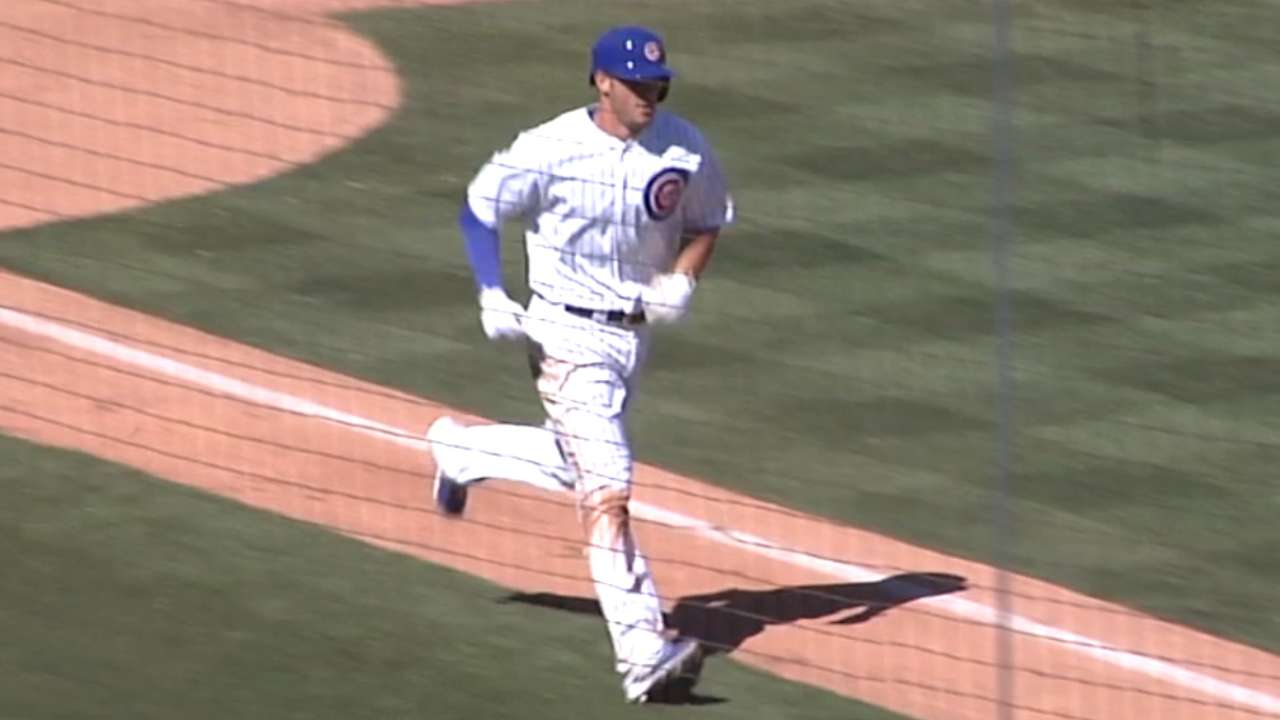 Even if Bryant does get off to a quick start, most agree the league will find ways to get him out. There is some swing and miss to the slugger's game -- he did strike out 162 times in 2014 -- and a high K rate should be expected.
"I would imagine if he's up the whole season, he's going to hit some home runs," a third front-office executive said. "He's probably going to strike out a fair amount. I'm sure the Cubs are hoping he's not going to strike out as much as Javier Baez did. It sounds like Bryant will be able to make more adjustments than that."
Adjustments will indeed be the key to what kind of season Bryant will have. Bryant gets very high marks for his makeup, and most feel he should be able to handle the inevitable ups and downs of a rookie season.
"When the league counterpunches, is he ready to answer the adversity that will come?" the executive asked. "That can only be answered by the Cubs. Adjustments are going to needed to be made."
"You shouldn't get too excited one way or the other over the next couple of weeks," the first pro scouting director said. "He does have a manager who has dealt with a similar type player in Evan Longoria and is a player-friendly manager. On the other hand, I'm trying to remember a player who had this kind of expectations upon being called up."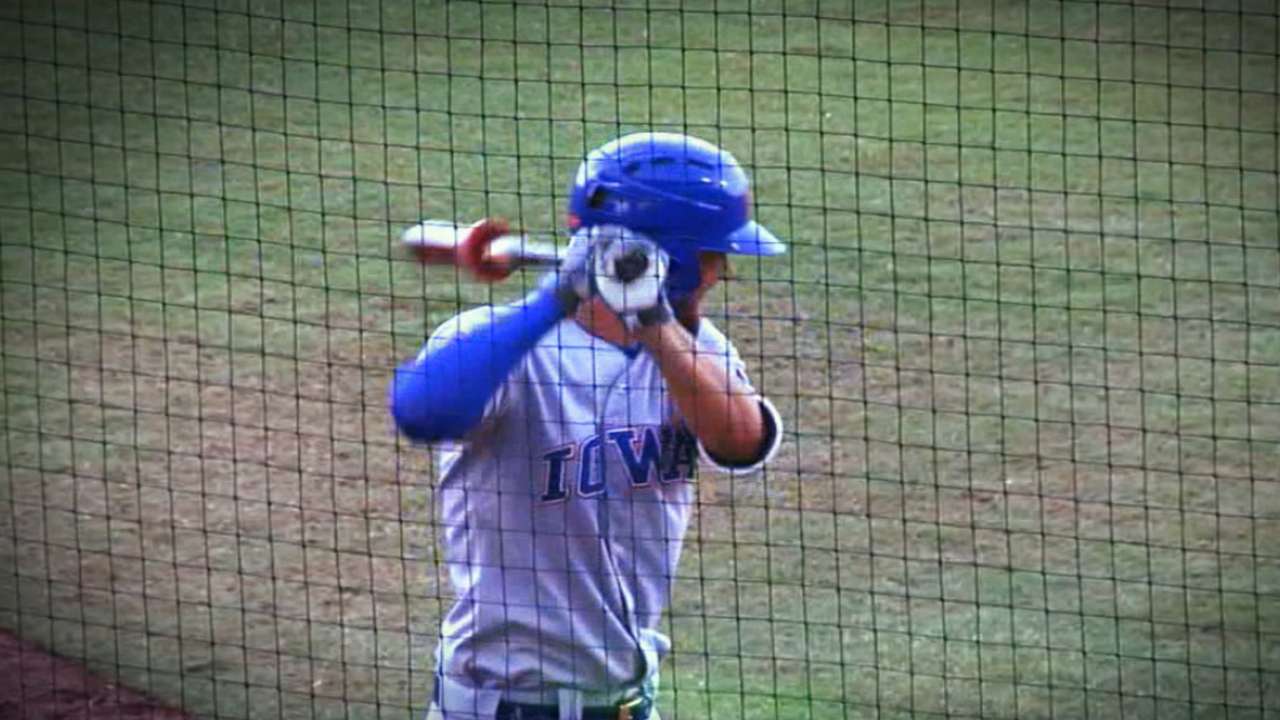 Projections of what Bryant will do with the bat in 2015 vary to an extent. The first pro scouting director estimated an OPS between .800 and .850. The second director came up with a .270, 25 homers, 85 RBIs line. Some see less average and more homers, with the aforementioned spike in strikeouts.
That, of course, is all about Bryant's bat, which has understandably garnered most of the attention. How he will fare defensively is another matter. The jury is still out over whether Bryant can stay at third base long-term. After seeing some time in the outfield this spring, he has only played the hot corner with Triple-A Iowa.
"That is still up in the air," the second pro scouting director said. "He's going to get bigger and his lateral range will determine that."
"It might depend on how far his bat is ahead of the defense," the first director said. "He has the tools to do it, the arm and the hands. He's going to have to work hard at it, but that's a good thing for him. With hard work and commitment, I think he can stay at third. What a special player he would be if he can play third."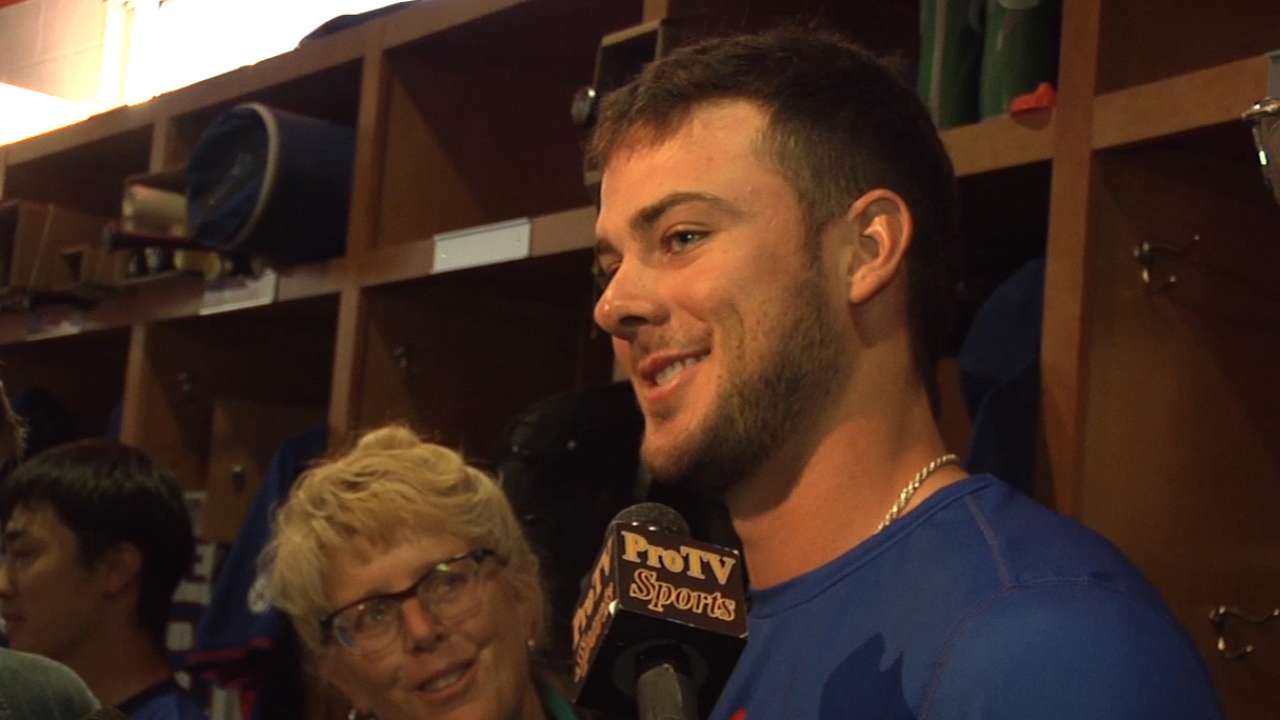 Bryant's ultimate defensive home may be up for debate, but even those who caution against getting too excited about his arrival have a hard time not projecting a long and successful career for the Cubs' phenom.
"It's a little disrespectful to Major League Baseball to think he's going to step in right away and be better than everyone else," the executive said. "People believe he's going to be the best player in baseball. That's going to be proven over time, not from Day 1. He's ready to contribute to the team, and you believe over time he's going to be a special player. It's not proved immediately. That's what greatness is, it's over time."
"He's an exceptional player and talent," the first director said. "He has the chance to be one of the top hitters in baseball over the next 10 to 15 years."
Perhaps it can be summed up as simply as what the second director said when asked about Bryant's future.
"He's going to be a star," he said.
Jonathan Mayo is a reporter for MLB.com and writes a blog, B3. Follow @JonathanMayoB3 on Twitter. This story was not subject to the approval of Major League Baseball or its clubs.