Coppolella: Braves have no interest in trading Peraza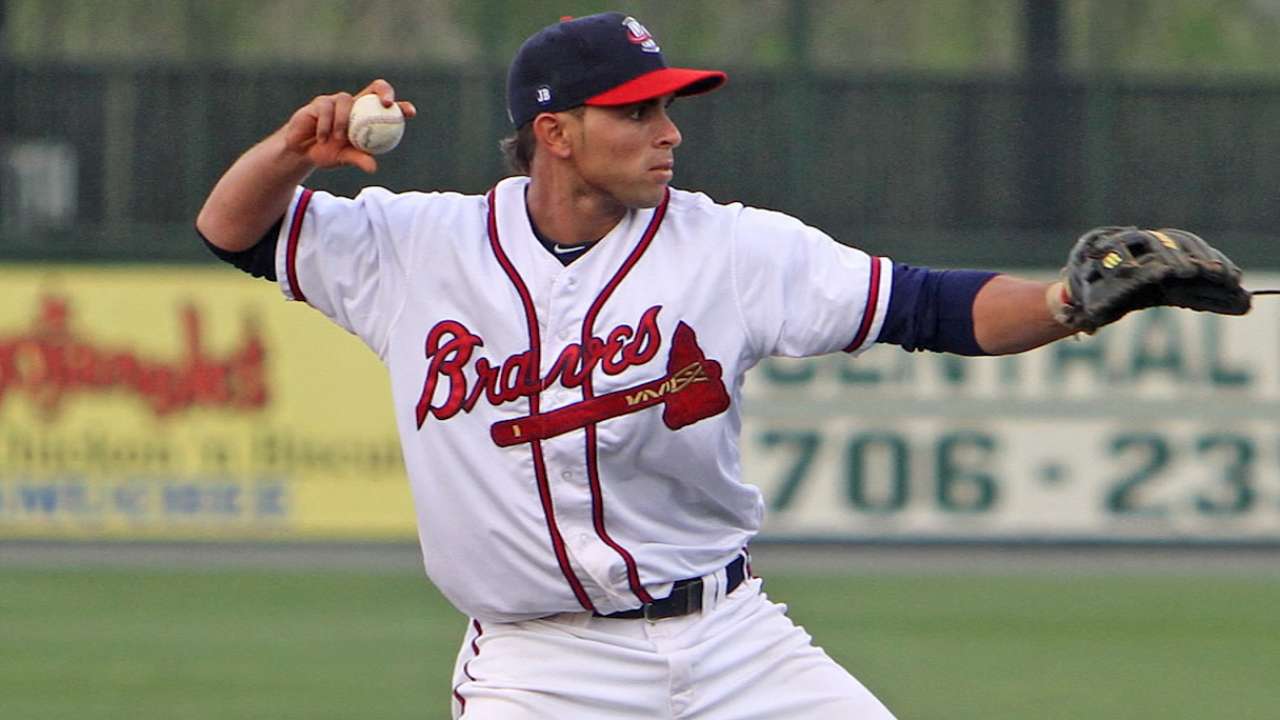 ATLANTA -- The Braves did not flinch upon learning a Yankees scout was recently sent to watch Jose Peraza, Atlanta's top prospect, play for Triple-A Gwinnett. They viewed this development as something they will need to get used to now that they have a handful of highly regarded prospects within their previously weak Minor League system.
"We have no interest whatsoever in trading Jose Peraza," Braves assistant general manager John Coppolella said. "Teams scout top prospects all the time, as we do other team's top prospects. It was just a case where one of their scouts was sent to watch one of our guys."
While the Braves also publicly said this past offseason that they did not plan to trade Craig Kimbrel, who was recently dealt to the Padres, this situation is different with Peraza.
Though Kimbrel has established himself as arguably the game's best closer, that role has a questionable lifespan in terms of effectiveness, and it decreases in value for a club that is not a playoff contender. But the primary reason Kimbrel was traded was that San Diego wanted him enough to assume the remainder of the $46.3 million Melvin Upton Jr. is owed through the end of the 2017 season.
There is no doubt that the Braves will be looking for outfielders that could fill the lineup over the next few years, and the Yanks have an impressive outfield prospect in Aaron Judge, who might be Major League-ready at some point next year.
But it does not appear that the Braves and Yankees have had any discussions regarding Peraza, who has the potential to become Atlanta's leadoff hitter within the next couple months. The fleet-footed second baseman's need for additional development was evident during Spring Training. The 20-year-old infielder has batted .214 with a .267 on-base percentage through his first seven games with Gwinnett.
Former Braves scout Jeff Wren (@MLBGrapevine) was the first to report that the Yanks had sent a scout to watch Peraza.
Mark Bowman is a reporter for MLB.com. This story was not subject to the approval of Major League Baseball or its clubs.