Stammen needs surgery to repair flexor tear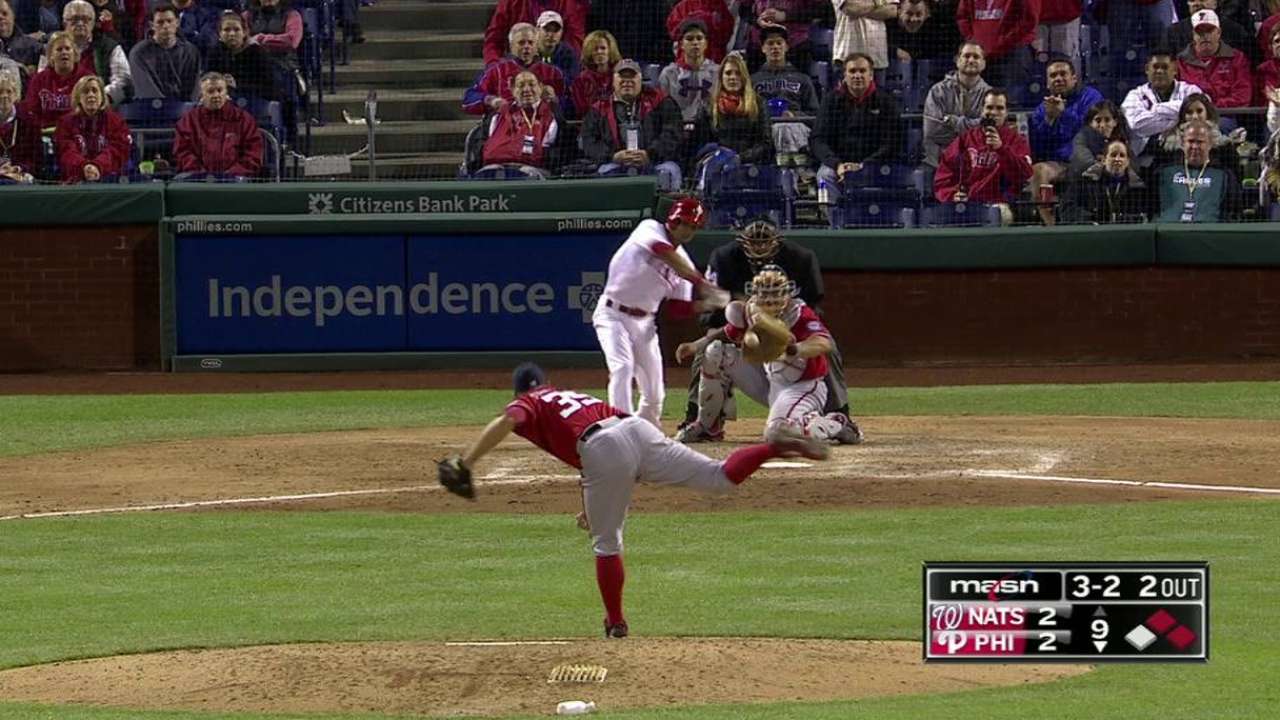 WASHINGTON -- The Nationals' bullpen took a significant blow Thursday when an MRI revealed right-hander Craig Stammen has a torn flexor tendon and will have surgery that could end his season.
"It depends on the extent of the damage and the rehab, but it's possible," manager Matt Williams said of his workhorse reliever. "We'll see."
When the surgery will be has not been determined, Williams said.
Stammen, who pitched in 163 games the past three year and this season has thrown four scoreless innings, has felt discomfort since Sunday. A seven-pitch outing Tuesday against the Red Sox was his final appearance. On Wednesday, the 31-year-old went on the 15-day disabled list.
"He adds a lot of value to our club and pitches in many different roles," Williams said. "We'll just have to have somebody step up and fill those roles. It's unfortunate for him, because he works really hard. We have to get it fixed and get him back out there as quickly as we can."
To bolster the bullpen, lefty Felipe Rivero was called up from Triple-A Syracuse.
"What he's shown us is he's thrown the ball over the plate," Williams said of Rivero, who didn't allow a hit or walk over 5 2/3 Grapefruit League innings. "It's mid-90s fastball with a breaking ball and a changeup. We need another lefty, so he's a logical option for us. Power lefty out of the bullpen."
As for Stammen, Williams said he took the news of his injury hard.
"But knowing him, he'll rehab as quick as he can and he'll be back at some point," said Williams. "We just don't know the timeframe yet."
Damian Cristodero is a contributor to MLB.com This story was not subject to the approval of Major League Baseball or its clubs.