Physical therapist elevates Paco's game
Southpaw credits Larco with helping him refine mechanics in offseason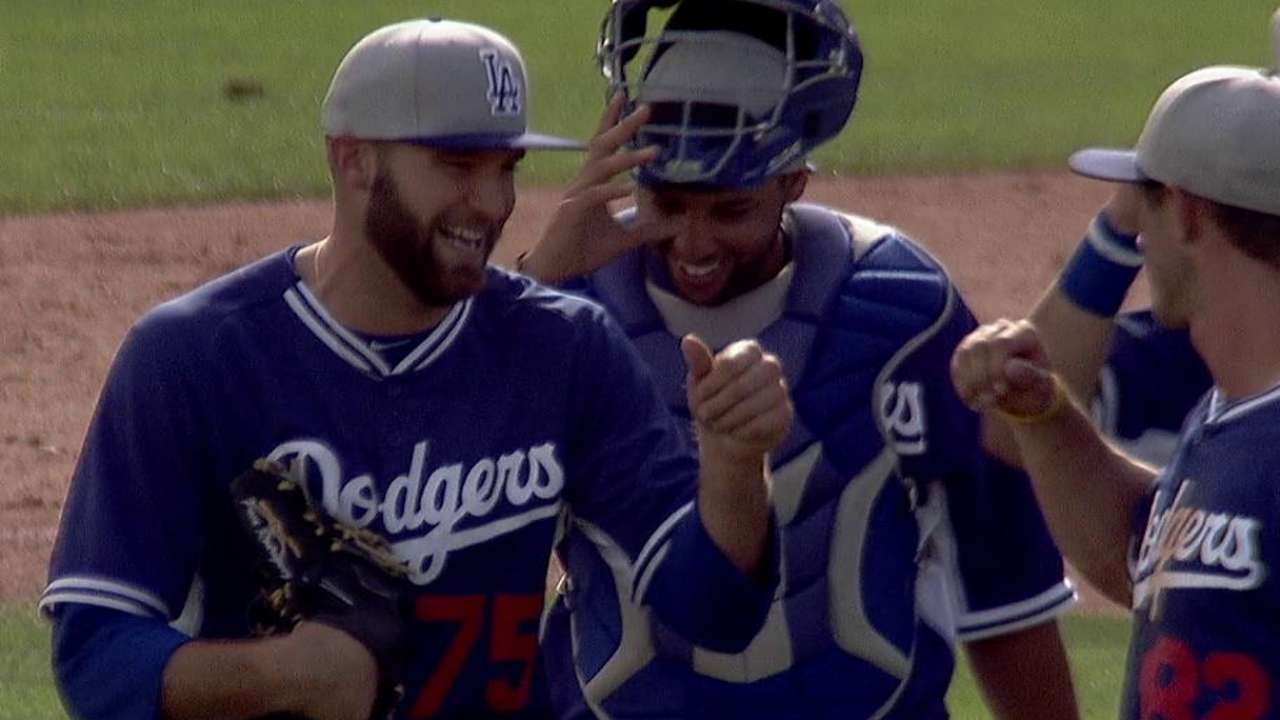 LOS ANGELES -- There are countless shadow coaches out there, and when Major Leaguers struggle, they often seek out their "go-to guys."
Dodgers reliever Paco Rodriguez's "go-to," though, isn't a guy.
Cindy Larco is a physical therapist in Miami. She treated Rodriguez for elbow stress when he was a 16-year-old, and she has been treating him ever since, at every level, for every injury. And Larco has become so familiar with Rodriguez's delivery and mechanics that he sought her out over the winter to help him refine his unconventional style.
As a result, Rodriguez has gone from the Triple-A shuttle he was on last year to a late-inning key in Don Mattingly's mix-and-match April bullpen, sharing lefty duties with J.P. Howell.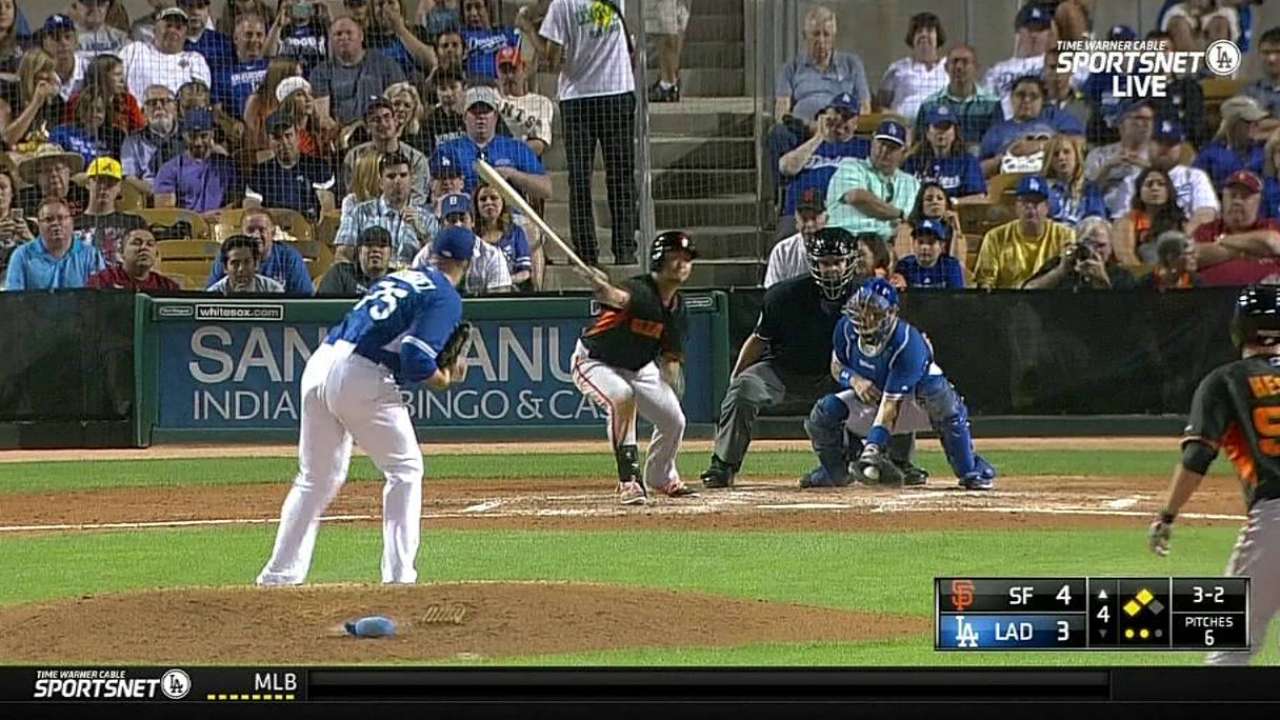 Rodriguez, who turned 24 on Thursday, has nearly eliminated the hesitation in his delivery, which is now smoother and more repeatable. He credits Larco as much as anyone.
"Cindy is able to go through all my video and I can call her and tell her what I'm feeling and how the ball is coming out, and she figures out what is going on and where I need to be," Rodriguez said.
"She just understands me. After not making the playoff roster last year, I had to think about how to get better. My delivery is a little smoother, I'm a little quicker and using my energy better. The work we did is paying off right now. The ball is moving well. The sharp, late action is back."
That's what Mattingly sees, too.
"Paco's been real good," Mattingly said. "He's been wearing lefties out, like a couple years back."
A shadow coach can be a parent, sibling or instructor from high school, college or travel leagues. They remain in the background because their input sometimes is at odds with the Major League coaching staff.
Dodgers pitching coach Rick Honeycutt is open to any contributions that will make his pitchers pitch better, whether it comes from a Hall of Famer like Sandy Koufax, or a physical therapist like Larco.
"Certain people have a certain confidence level with people they've worked with before," said Honeycutt. "All I care about, as long as it's not contradictory to what we're doing or out of the ordinary or off-the-reservation stuff, it's fine. It's like having a mental coach. As long as it's not harmful, it can be helpful. All I ask is that we know what they're doing.
"My job is to be a support person for the pitcher. It's never been, 'My way or the highway.' I've never been that type of guy."
Ken Gurnick is a reporter for MLB.com. This story was not subject to the approval of Major League Baseball or its clubs.