MLB expands Amateur Prospect League to Nicaragua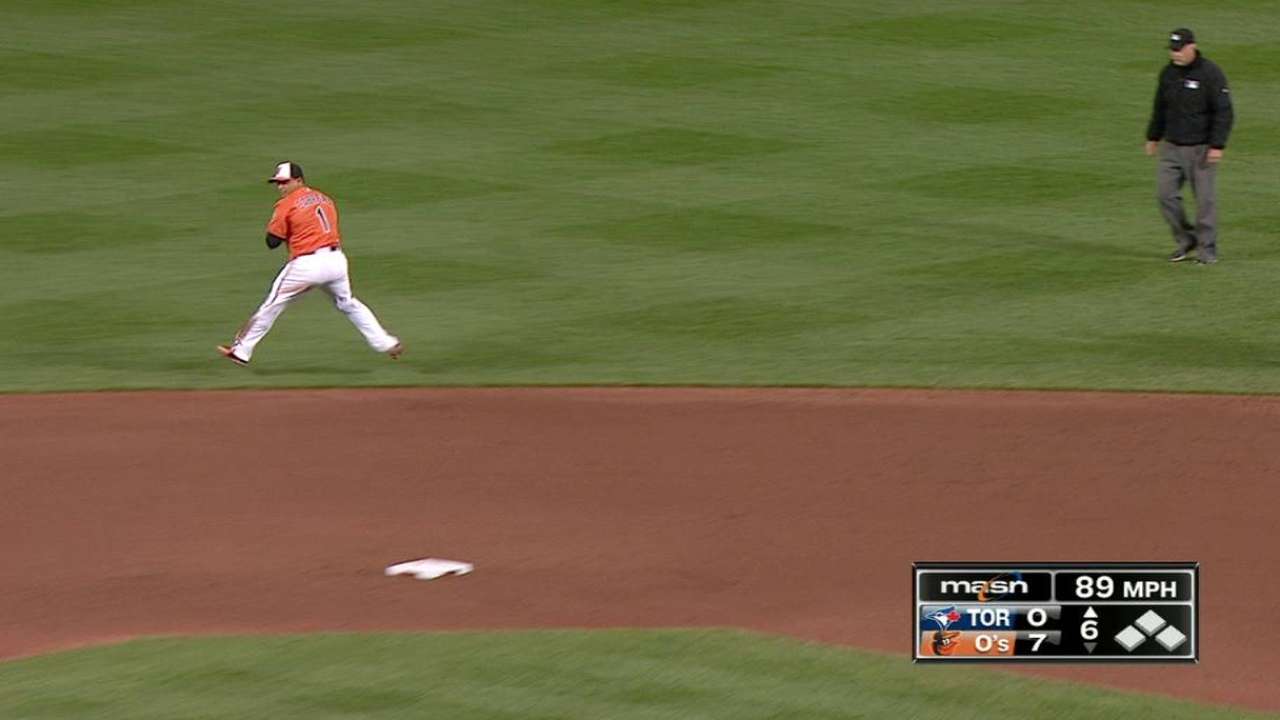 Former pitcher Dennis "El Presidente" Martinez is the most famous baseball player from Nicaragua, but there's also pitcher Vicente Padilla and infielder Everth Cabrera.
Overall, there are a combined 31 players from Nicaragua currently under contract in the Major and Minor Leagues. There have been 46 players from the country sign with a big league team since 2010.
Could more be on the way?
This weekend, Major League Baseball will open a new Amateur Prospect League at Jackie Robinson Stadium in Managua to help answer that question. MLB's new Amateur Prospect League in Nicaragua will feature one game each Saturday between two teams made up of players from the country who will be eligible to sign as of July 2. A fall season is scheduled to begin in September.
MLB held a coaches development clinic earlier this year in Nicaragua. Another coaching clinic is scheduled for Saturday.
"This is an international game, and there are places we see potential," said Kim Ng, senior vice president of baseball operations for Major League Baseball. "We want to make sure we can spread the game of baseball and get countries to produce Major League Baseball talent on a consistent basis. Nicaragua has a fairly good infrastructure, and the baseball federation there wants to improve. We are trying to make sure they have our help and get their players seen."
MLB launched the Amateur Prospect League in the Dominican Republic in March 2012, an initiative designed to promote the development of baseball in Latin America and provide scouts and team executives the opportunity to evaluate unsigned prospects in games and in a neutral setting.
It's grown since then and now includes national showcases for top prospects in the Dominican Republic and Venezuela, as well an international showcase for prospects across Latin America. A team of top players from the Amateur Prospect League recently played against two high school teams from North Carolina in a joint effort between MLB and USA Baseball called the International Prospect Series at the USA Baseball National Training Complex.
The initiative in Nicaragua marks the first country outside of the Dominican Republic for MLB's Amateur Prospect League. The proceeds from the International Tax Fund collectively bargained by Major League Baseball and MLB Players Association are being used in Nicaragua.
"We have seen a lot of baseball being played in Nicaragua," said Ng. "And right now, it's among the most popular -- if not the most popular -- sport in the country.
"There's talent, and we want to make sure clubs all have the opportunity to scout and evaluate them. We've seen a number of players come from Nicaragua, solid Major League players."
Jesse Sanchez is a national reporter for MLB.com. Follow him on Twitter @JesseSanchezMLB. This story was not subject to the approval of Major League Baseball or its clubs.