New Rox catcher Hundley's leadership skills paying off
Veteran backstop also delivering at the plate
SAN FRANCISCO -- Rockies catcher Nick Hundley has led young pitchers as advertised, and he has performed better than expected as he begins a two-year, $6.25 million contract.
Hundley has started seven of the first nine games, and the club is 6-1 with him behind the plate. He handled a smooth outing -- a 10-0 Opening Day victory over the Brewers, led by starter Kyle Kendrick's seven no-walk innings.
The Rockies have won three games with young starters who struggled. Eddie Butler has dealt with walks and high pitch counts in his two starts, and Christian Bergman endured a rough outing when called on to start after a lengthy time off.
Colorado sought out Hundley's leadership, believing he could help the staff better than less-experienced, offense-oriented former starter Wilin Rosario, who is playing more first base. But Hundley, 31, isn't trying to transform the staff.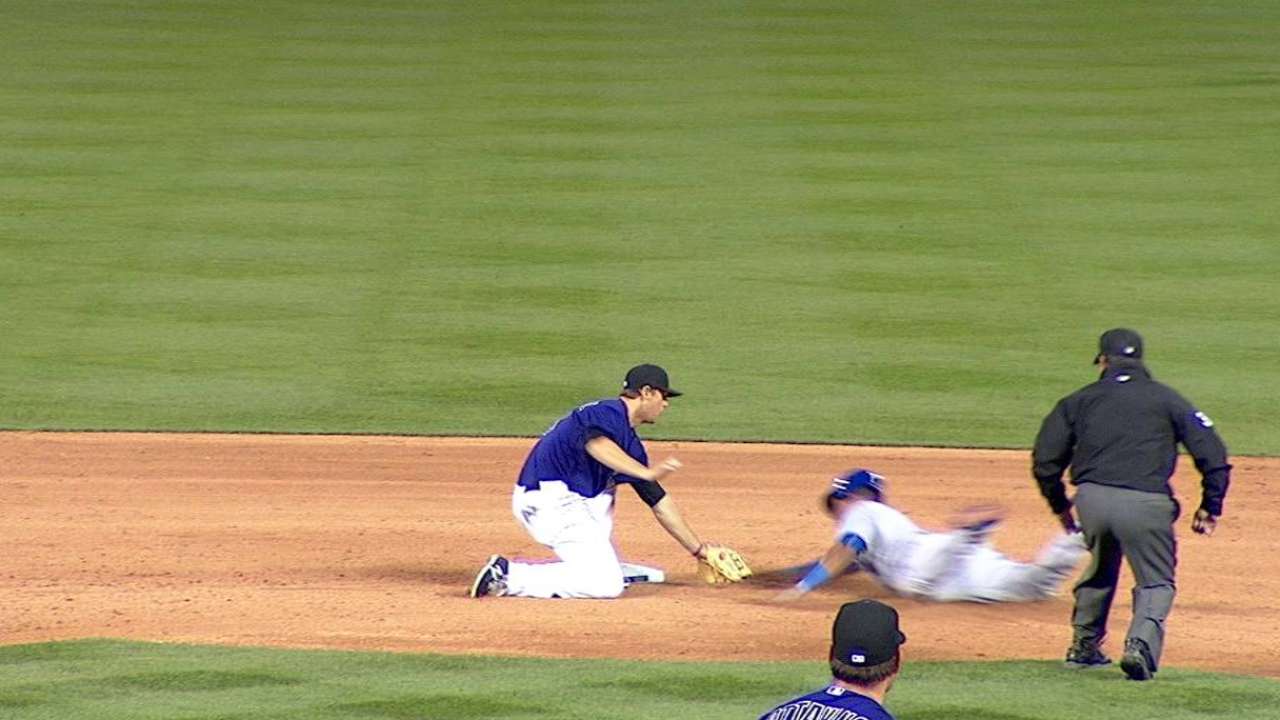 "Pitchers transform themselves," Hundley said. "It's just everyone here doing what they can to get better in that craft. So if I or Mac [backup catcher Michael McKenry] can help them on that journey, then we're going to take that role. We have individuals that want to work and are excited about getting better."
Still, it helps to have someone with experience gained with the Padres (2008-14) and the Orioles (much of last season and into the playoffs).
"That started in the offseason, establishing relationships with the pitchers before we even got to Spring Training," Rockies manager Walt Weiss said. "He did a great job of connecting with them once we were in Scottsdale and earned their trust right away. That's critical for a pitcher and catcher."
Hundley has also provided offense from the No. 7 spot, with a .321 batting average. He came to Colorado with a .238 career batting average. The Rockies saw the six home runs Hundley had hit against them, and hitting coach Blake Doyle was charged with finding ways to help Hundley hit better consistently.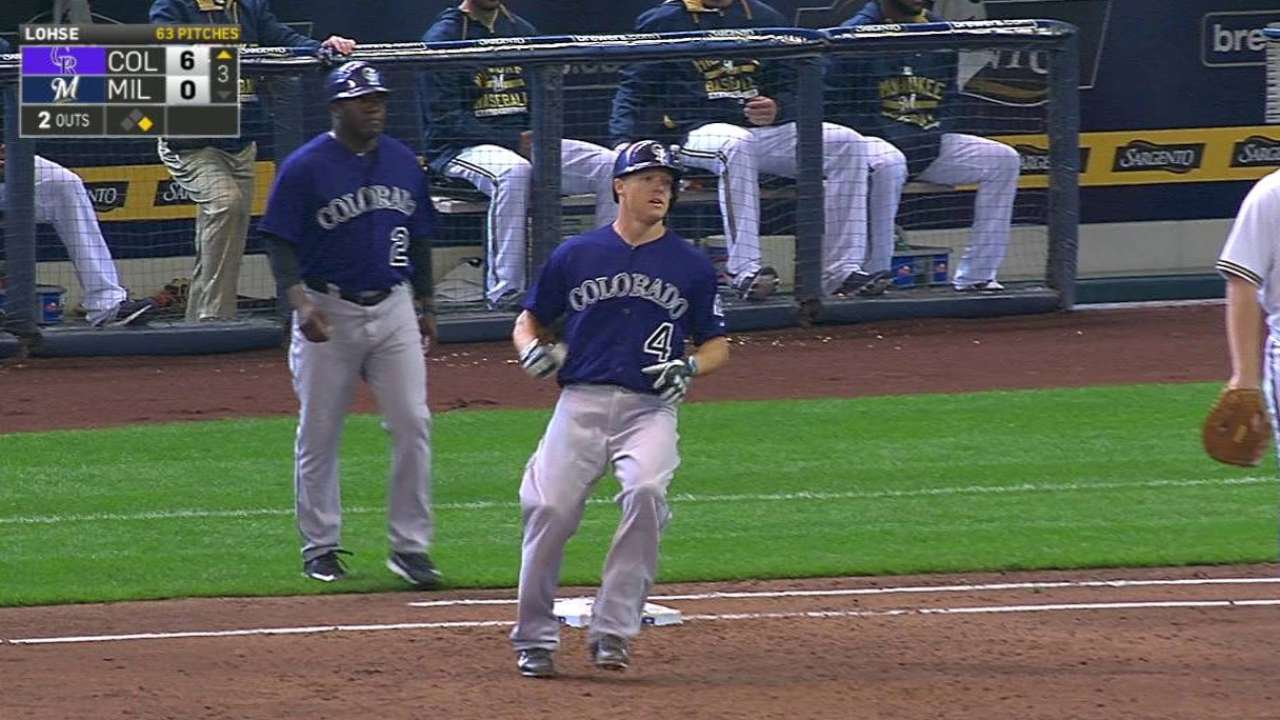 "I was really impressed," Hundley said. "He called me after I had signed. He had some time to watch some video and break down what may swing was, is and where it needed to go, and I bought in. The ideas he had meshed with where I wanted to be, and he communicated well."
Understanding that pitchers may read rockies.com, Hundley declined to detail Doyle's ideas. Weiss appreciates how Hundley has implemented them.
"He's done a nice job offensively," Weiss said. "We knew about the power he has in his bat. He's hit some long home runs against us when he was with San Diego. He's in a good place in the box. He's been a tough out."
Thomas Harding is a reporter for MLB.com. Read his blog, Hardball in the Rockies, follow him on Twitter @harding_at_mlb, and like his Facebook page, Thomas Harding and Friends at www.Rockies.com. This story was not subject to the approval of Major League Baseball or its clubs.