MLB.com Columnist
Jim Callis
Pipeline Inbox: Is there a consensus Draft Top 3?
Jim Callis responds to fans' questions about baseball's top future stars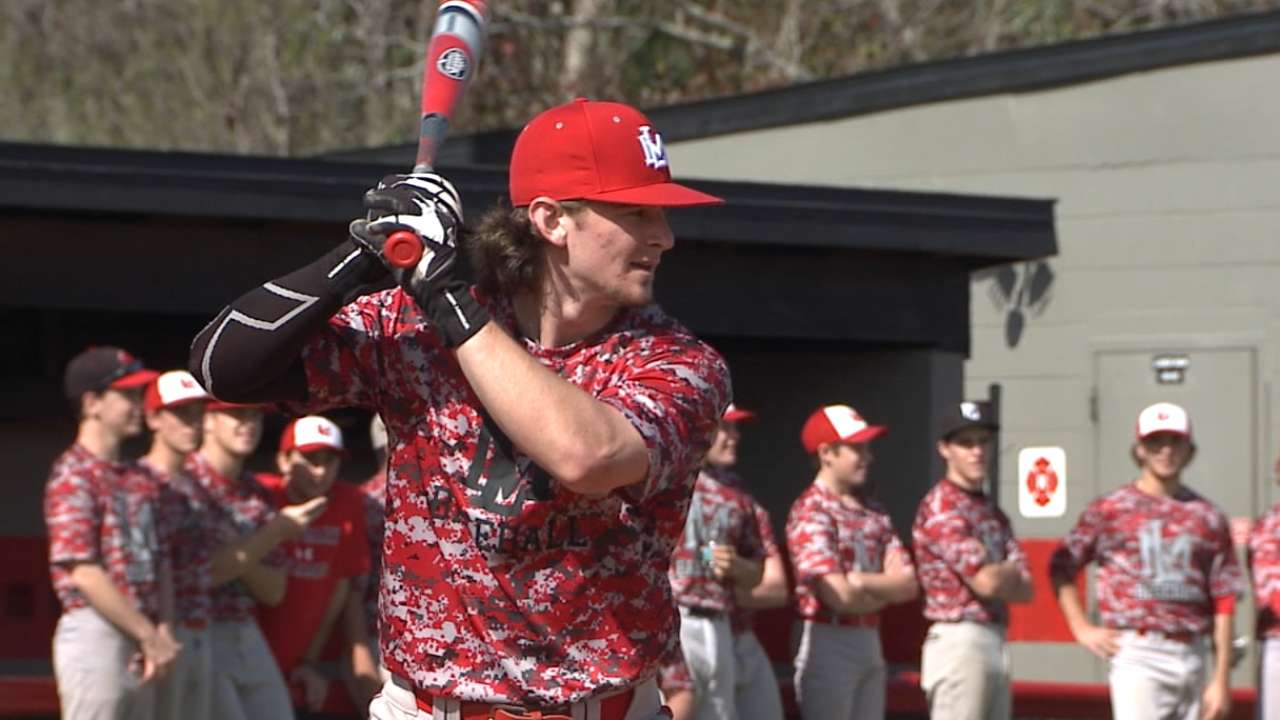 Has it really been two months since my last Pipeline Inbox? I've certainly been busy between then and now, cranking out 10 organizations' worth of Top 30 Prospects lists, spending two weeks in the Cactus League and working on updating and expanding our Draft rankings (which will be updated by the end of the month).
Another Major League season has begun, and the Minor Leagues are in full swing as well. The Inbox is overflowing with questions, so let's get right to them.
Click here to submit an Inbox question
Do you think there's a consensus top three in this year's Draft?
-- Nick R., Boulder, Colo.
I've been covering the Draft since 1989 -- yes, I'm getting old -- and I don't remember one with as much uncertainty at the top. We're less than eight weeks away from the Diamondbacks making the No. 1 overall pick, and there are five or maybe six players universally considered as worthy of going in the first 10 selections.
There is a clear top three, however. Lake Mary (Fla.) HS shortstop Brendan Rodgers remains MLBPipeline.com's top-ranked Draft prospect, just as he was when we released our initial Top 50 list in December. His main competition is UC Santa Barbara right-hander Dillon Tate and Vanderbilt shortstop Dansby Swanson.
Behind that trio, Louisville right-hander Kyle Funkhouser and Louisiana State shortstop Alex Bregman are locks for the top 10. Many evaluators would add Plant HS (Tampa, Fla.) outfielder Kyle Tucker to that list. After them, the Draft is extremely unsettled.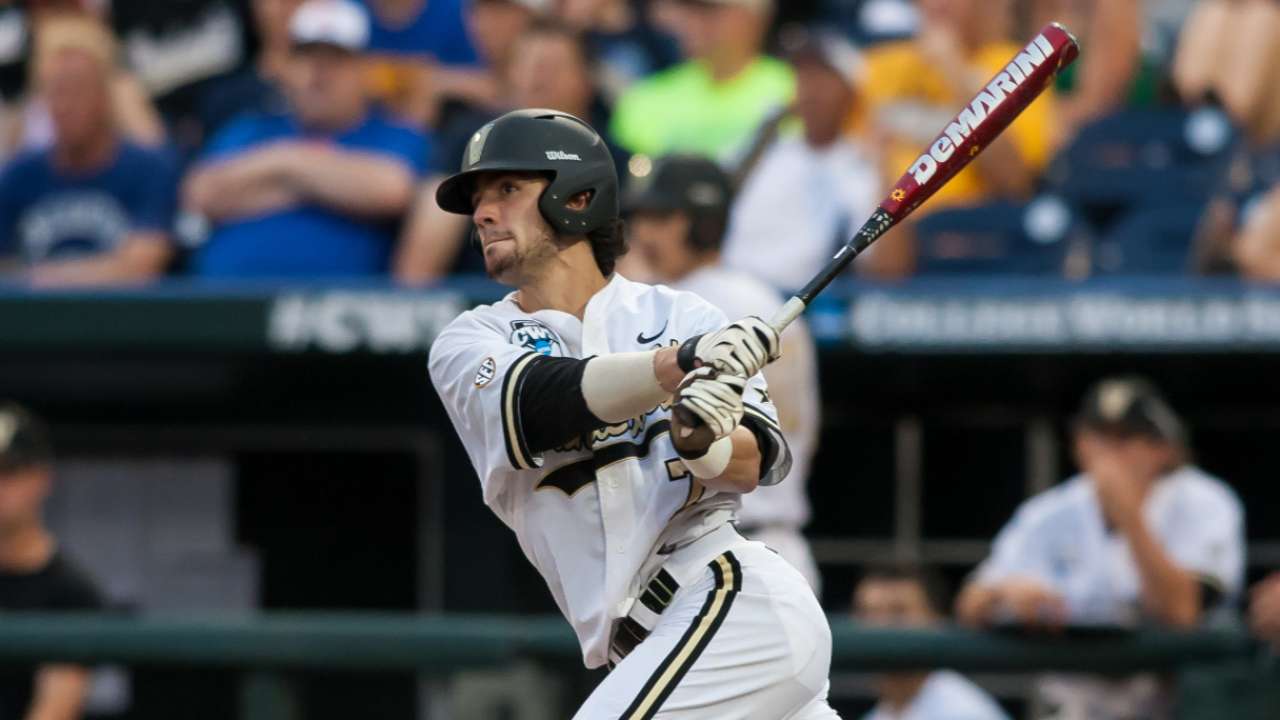 If it were possible to buy the No. 1 overall pick in the Draft, how much would it go for? $30 million?
-- Trevor F., Brooklyn, N.Y.
Looking at what the Red Sox paid to land Cuban infielder Yoan Moncada, $30 million for the top choice in the Draft seems light. Boston gave him a $31.5 million signing bonus and paid a $31.5 million penalty for blowing way past its international bonus pool, for a total of $63 million.
Rodgers is comparable in age and talent to Moncada, with a similar bat, power potential and arm strength; less speed; and more defensive value as a shortstop versus a second baseman. The assigned amount for the No.1 pick in the 2015 Draft is $8,616,900, and I'm guessing the actual bonus will start with a "6." So if Rodgers is worth roughly the same amount as Moncada, a team might pay upward of $50 million for the top selection.
The Major League free-agent market has a scarcity of blue-chip players, and teams are limited as to what they can spend on the Draft and international amateurs. In the past two years, Yankees right-hander Masahiro Tanaka ($155 million), Red Sox outfielder Rusney Castillo ($72.5 million), Diamondbacks outfielder Yasmany Tomas ($68.5 million) and White Sox first baseman Jose Abreu ($68 million) have landed megacontracts because premium talents rarely hit the open market. The No. 1 overall choice would be just as coveted.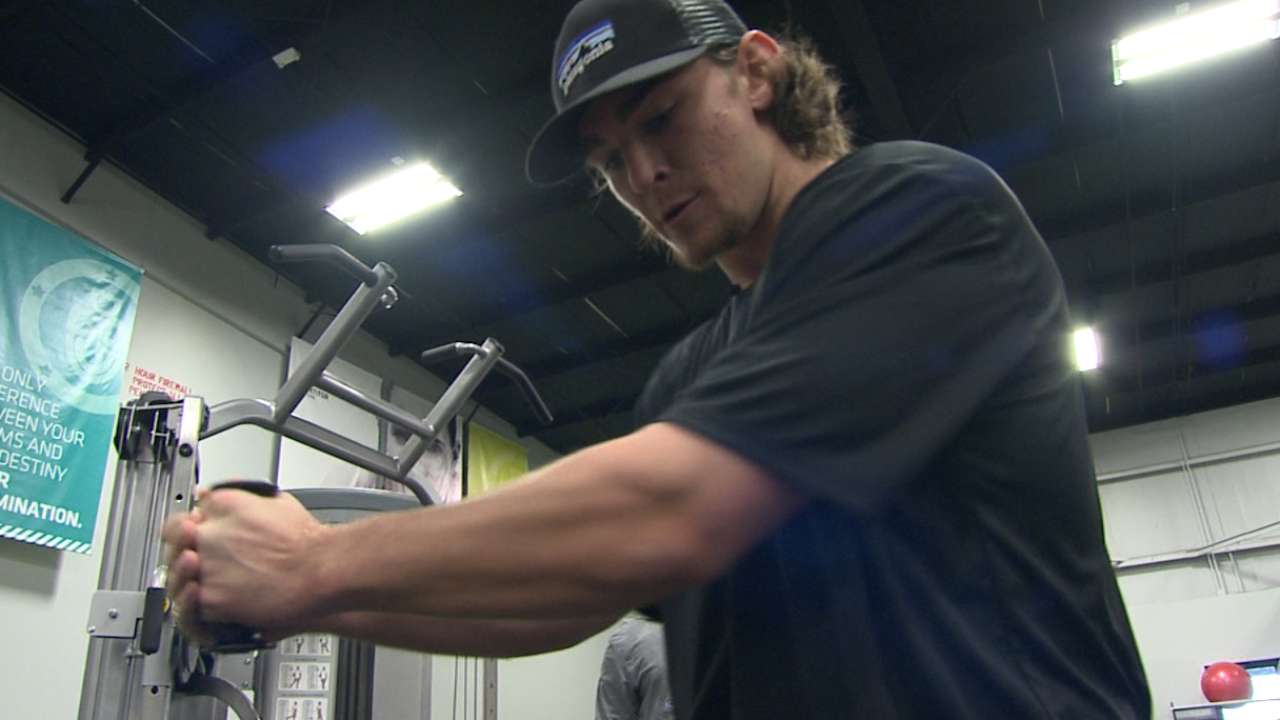 Giants shortstop Christian Arroyo has played well so far in the high Class A Advanced California League at age 19. What are your thoughts on his future?
-- Michael G., Durham, N.C.
One of just seven 19-year-olds on Opening Day rosters in the California League, Arroyo has batted .321/.367/.679 with two homers in his first seven games. That's a small sample size, of course, but he has a track record of hitting. Arroyo posted .303/.350/.440 numbers in his first two pro seasons, and he finished second in the short-season Northwest League with a .333 average last summer.
A surprise first-round pick who went 25th overall in 2013, Arroyo has a legitimate bat. He has excellent hand-eye coordination, a quick right-handed swing and advanced pitch recognition and strike-zone management. Arroyo could develop close to average power.
While Arroyo has spent most of his pro career at shortstop, he lacks the quickness and actions to play there in the big leagues. He profiles better at third base than at second, but he should hit enough to become a regular at either position.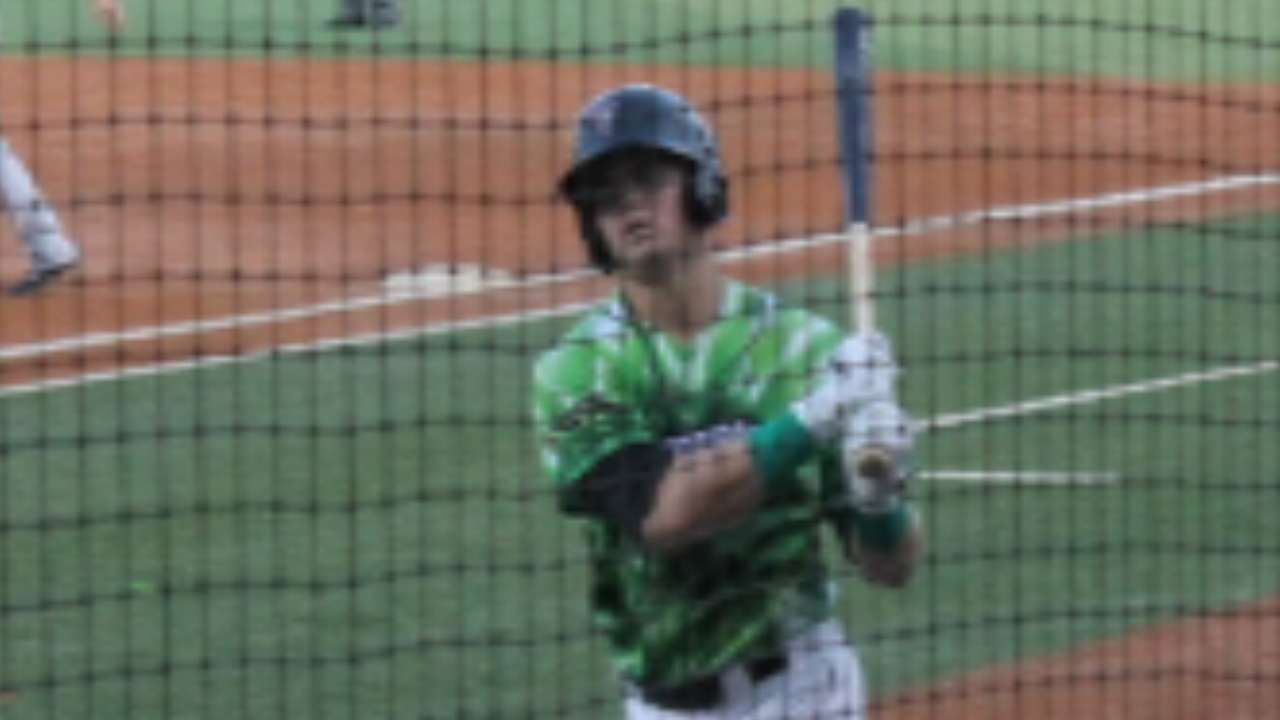 Where will College Park HS (Pleasant Hills, Calif.) right-hander Joe DeMers go in the Draft? And can he be pried away from his Washington commitment?
-- Gary H., Lafayette, Calif.
DeMers projected as a third-rounder entering the year,and he still does two months before the Draft. He worked in the mid 90s in shorter stints on the showcase circuit last summer but has operated with a low-90s fastball this spring. DeMers has a solid repertoire, with his low-80s slider showing flashes of giving him a second plus pitch.
At 6-foot-2 and 215 pounds, DeMers is more physically mature than most of the top high school arms in the 2015 Draft. It's too early to gauge signability, but he doesn't have a lot of projection remaining to think that his stock will skyrocket in three years at Washington.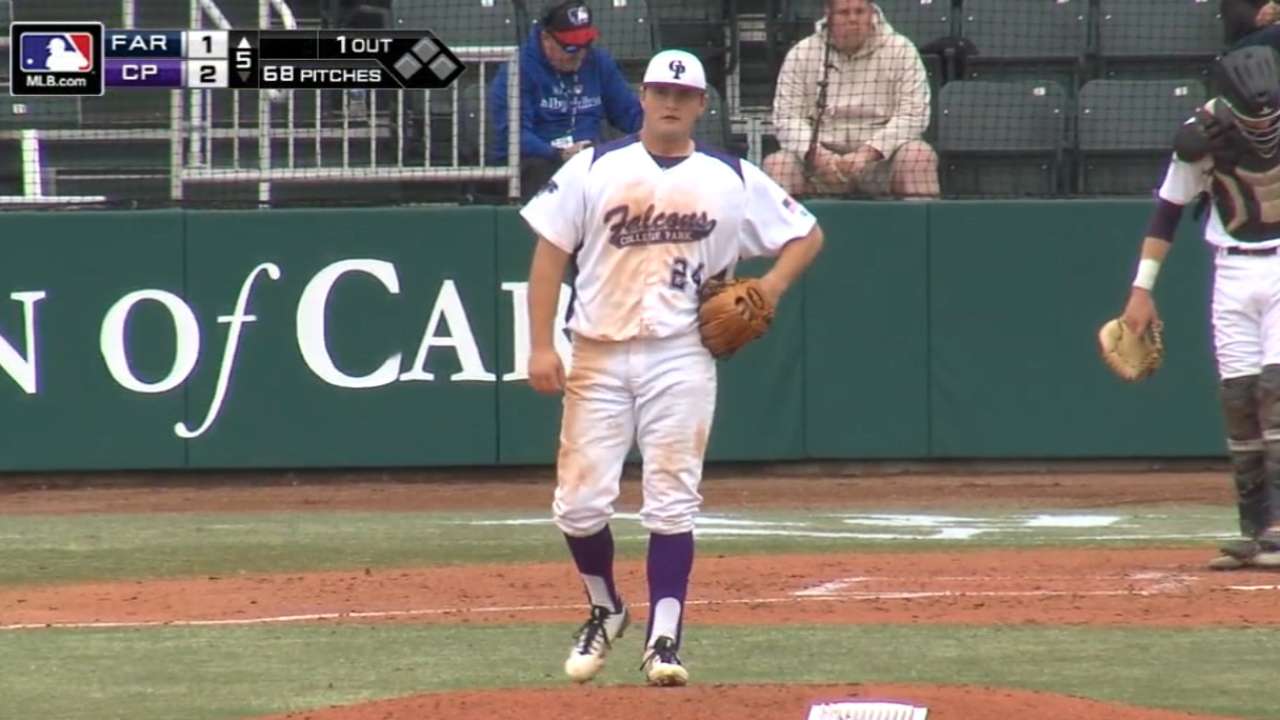 Jim Callis is a reporter for MLB.com and writes a blog, Callis' Corner. Follow @jimcallisMLB on Twitter. This story was not subject to the approval of Major League Baseball or its clubs.