Inbox: Will Boston trade Craig for lefty reliever?
Beat reporter Ian Browne fields fans' questions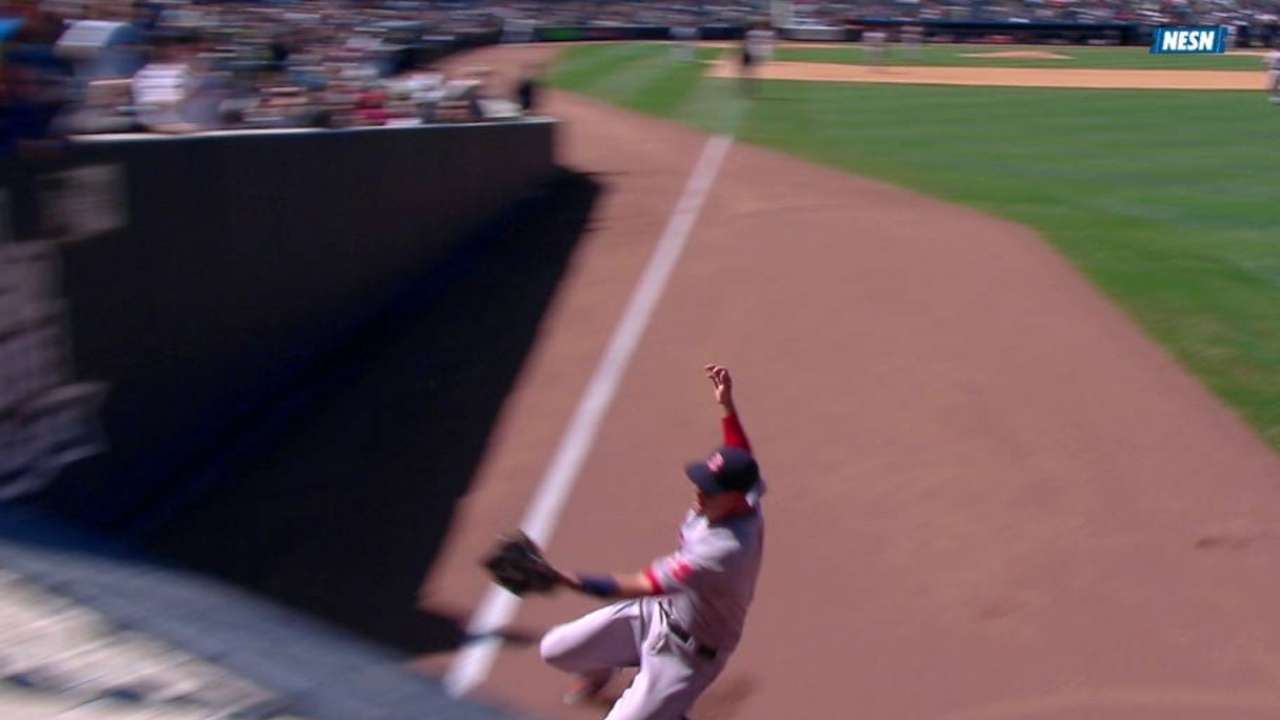 Do you see a trade for a left-handed bullpen arm soon involving Allen Craig? He obviously won't bring back much, but he continues to struggle in a platoon role. When Rusney Castillo comes up, Craig figures to be the odd man out.
-- Daniel C., Apopka, Fla.
I tend to agree with you that Craig isn't best suited for the platoon role he's in, and I think he would hit far better if he got regular at-bats. Performing in a part-time role as well as Brock Holt or Daniel Nava is not as easy as it seems. Most players -- particularly established ones -- are creatures of habit. But Craig is also one injury to another player away from being thrust into an important role on the team. At this point, I think the Red Sox are smart to hang on to him as injury protection. I'm convinced that if Craig did get regular at-bats, he would produce like he has in the past.
I'm really concerned Pablo Sandoval is going to turn into a mediocre player with an albatross contract. Do you think Pablo will become a hindrance on the Sox's long-term plans, or are you more optimistic?
-- Elon D., West Hartford, Conn.
Sandoval is a fiery player who takes great pride in what he does on a daily basis, and I'm guessing he's going to thrive in Boston. Players like Sandoval tend to feed off that energy. It's hard to know what any player will do over the long term, but Sandoval should be a big part of what the Red Sox do this season, and he's in a crucial spot in the batting order, protecting David Ortiz and Hanley Ramirez.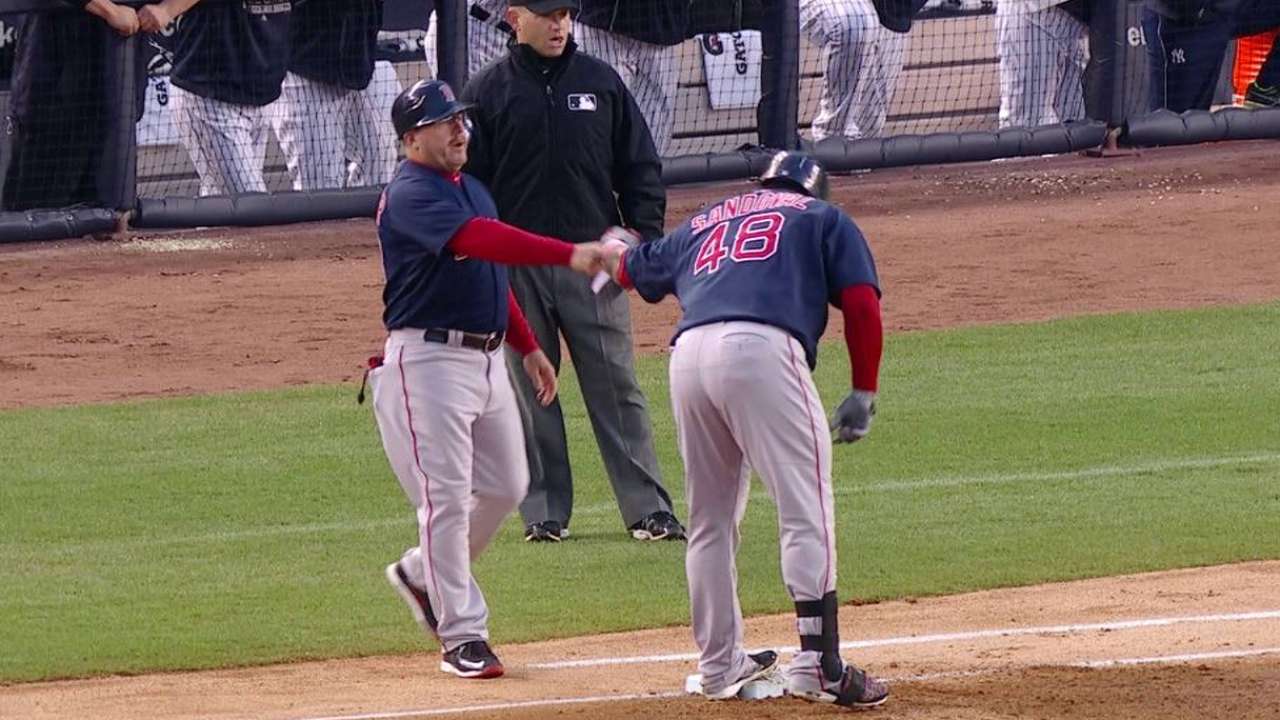 Do you think some of the big innings the Red Sox have given up early in the season may be a result of catchers Ryan Hanigan and Sandy Leon's lack of experience with the pitchers? If so, how long should it take for them to build a rapport with the new starters?
-- Ron, Boston
Without question, the timing of the injury to Christian Vazquez was not ideal. However, the Red Sox were lucky to have an experienced backup like Hanigan who places a high priority on building a rapport with his pitchers. Leon is another catcher who prioritizes defense, though he is still gaining experience at the Major League level. I think it's way too early to suggest the reason the starters struggled in the second turn through the rotation is due to a lack of comfort with the catchers.
What is the likelihood that the Sox trade for another starting pitcher and unload one of their outfielders such as Craig, Nava and/or Jackie Bradley Jr., perhaps combined with a young pitcher such as Henry Owens? And if so, when might they do so?
-- Mark V., Syracuse, N.Y.
It's very unusual for teams to make trades this early in the season. I think the Red Sox will spend the first couple of months evaluating their rotation. If they feel the need to make a move, I'd look for them to start pursuing something in June, then really put the full-court press on by July. As you mention, Boston has a lot of depth to be able to make a deal.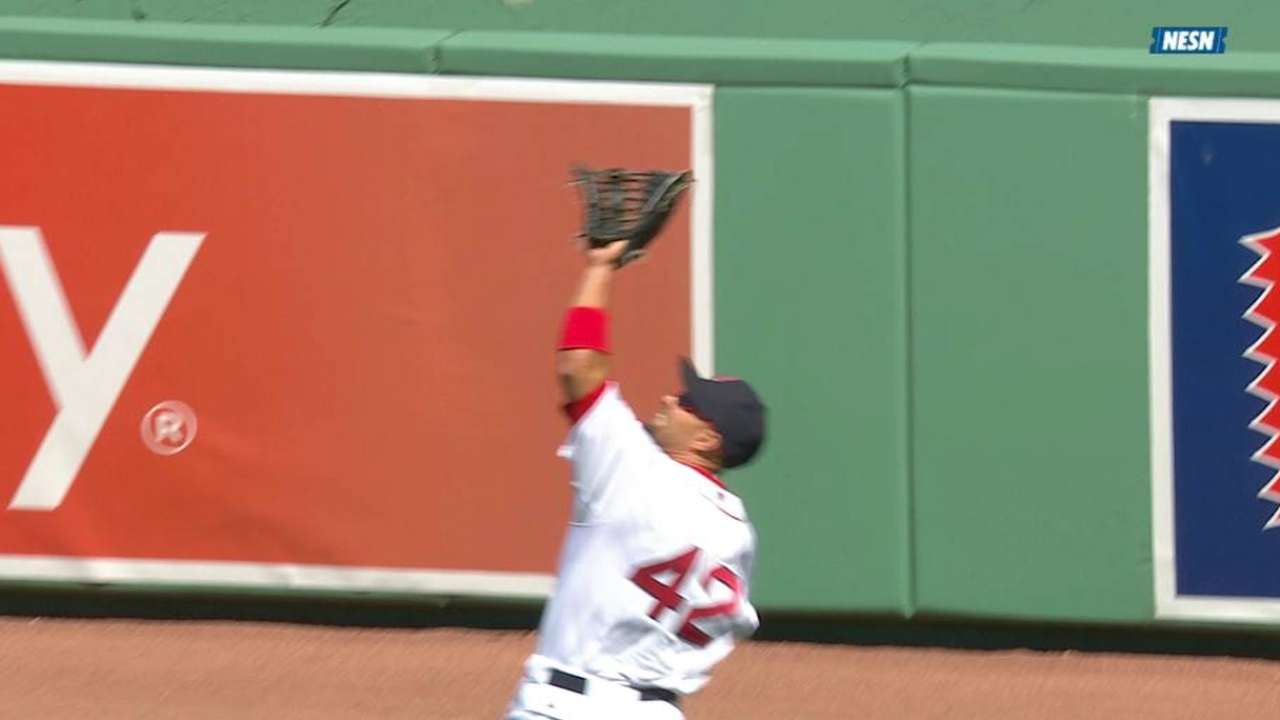 They keep saying Shane Victorino is healthy, but is it normal for him to feel pain batting lefty if he is healthy? It seems like Victorino batting left would be very valuable to a lineup that is predominantly right-handed.
-- Jen S., Boston
The sense I got was that Victorino was working so hard just to come back from back surgery alone that also trying to regain his feel from the left side of the plate would have doubled his work. Victorino tried it for a while in Spring Training, but he felt it was counterproductive to his overall quest in regaining his feel for the game. The Red Sox have Nava on the bench as a quality left-handed hitter, so I don't think Victorino not hitting lefty is a huge impediment. And keep in mind that Victorino has almost always been a better hitter from the right side.
How cool is Mookie Betts? Who are his comps? And if he plays anywhere near where he has this spring, does this make the Sox management look smart to let Jacoby Ellsbury walk?
-- Ray S., Towson, Md.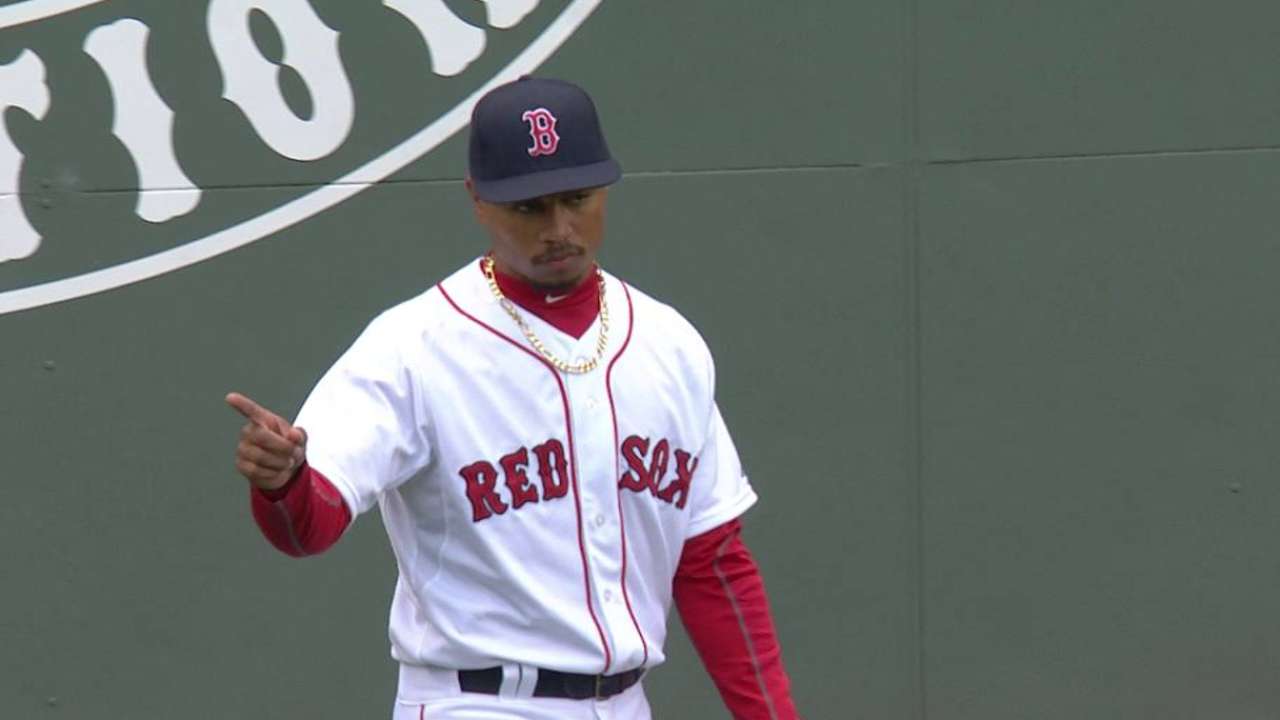 Perhaps the better question would be: "How cool would it be to be Mookie Betts?" It must be a good feeling to be able to jump that high and have that speed and that athleticism. As for a comparison, Betts actually has many of the same skills Ellsbury had, albeit as a right-handed hitter instead of lefty. When the Red Sox let Ellsbury go, I think it was with the thought that Bradley would be the center fielder of the future. At any rate, it looks like it will work out pretty well.
Ian Browne is a reporter for MLB.com. Read his blog, Brownie Points, and follow him on Twitter @IanMBrowne. This story was not subject to the approval of Major League Baseball or its clubs.