Seattle homecoming for Kela especially meaningful
Righty reliever could pitch in front of mom, sisters, friends for first time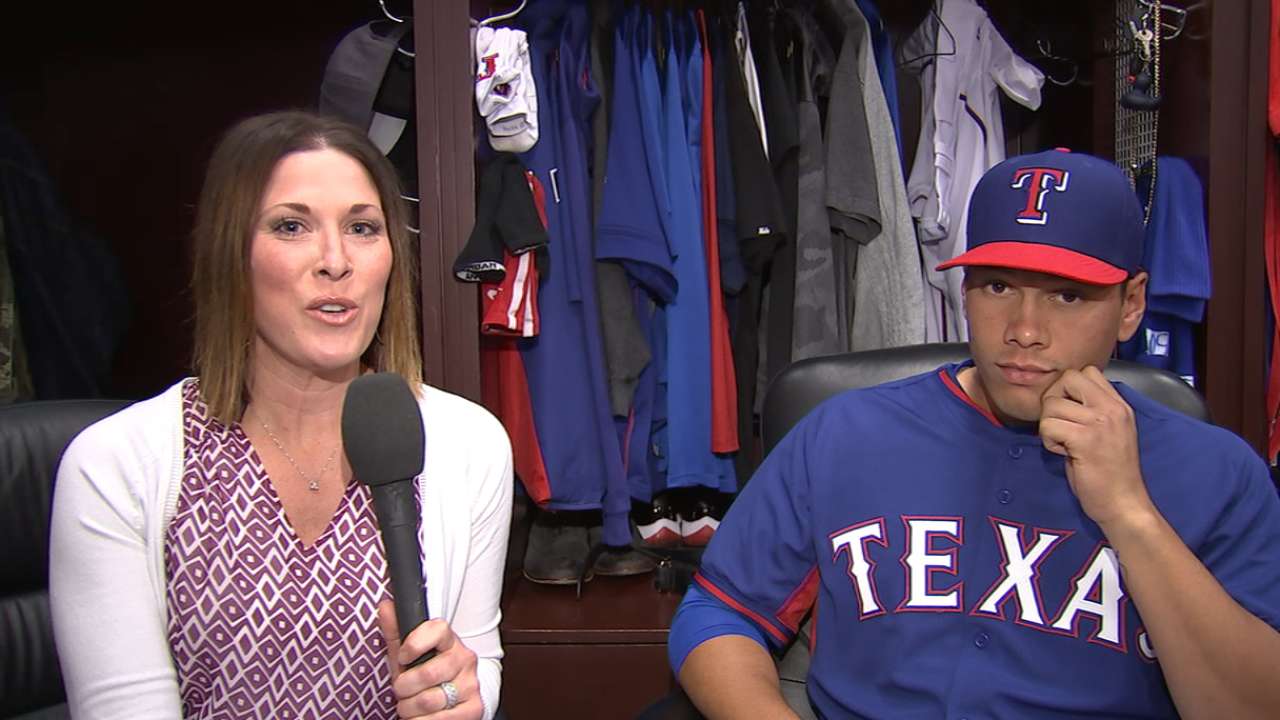 ARLINGTON -- Keone Kela will be in the bullpen for the Rangers during their three-game series in Seattle this weekend. It will be a homecoming for a hard-throwing right-hander who turned 22 on Thursday.
Kela is of Hawaiian heritage and was born in Los Angeles, but he lived in the Seattle area starting when he was 7. This will be the first time that his mom, Shannon, his two younger sisters, Averie and Payton, and many of his childhood friends and coaches will get to see him pitch in the Major Leagues.
"It is pretty special," Kela said. "It will be fun to see everybody and allow everybody to witness everything that's come out of the process from my early childhood playing ball in the West Seattle area. I just know a lot of people are going to enjoy it."
What they might enjoy most is seeing how far Kela has come. Seattle may be the Emerald City with evergreen trees and majestic vistas of snow-capped mountains and the Puget Sound, but the areas Kela lived were blue-collar neighborhoods on the south side of town. His high school was just over the hill from Boeing Field and the smoke-belching industrial plants along the harbor and Duwamish River.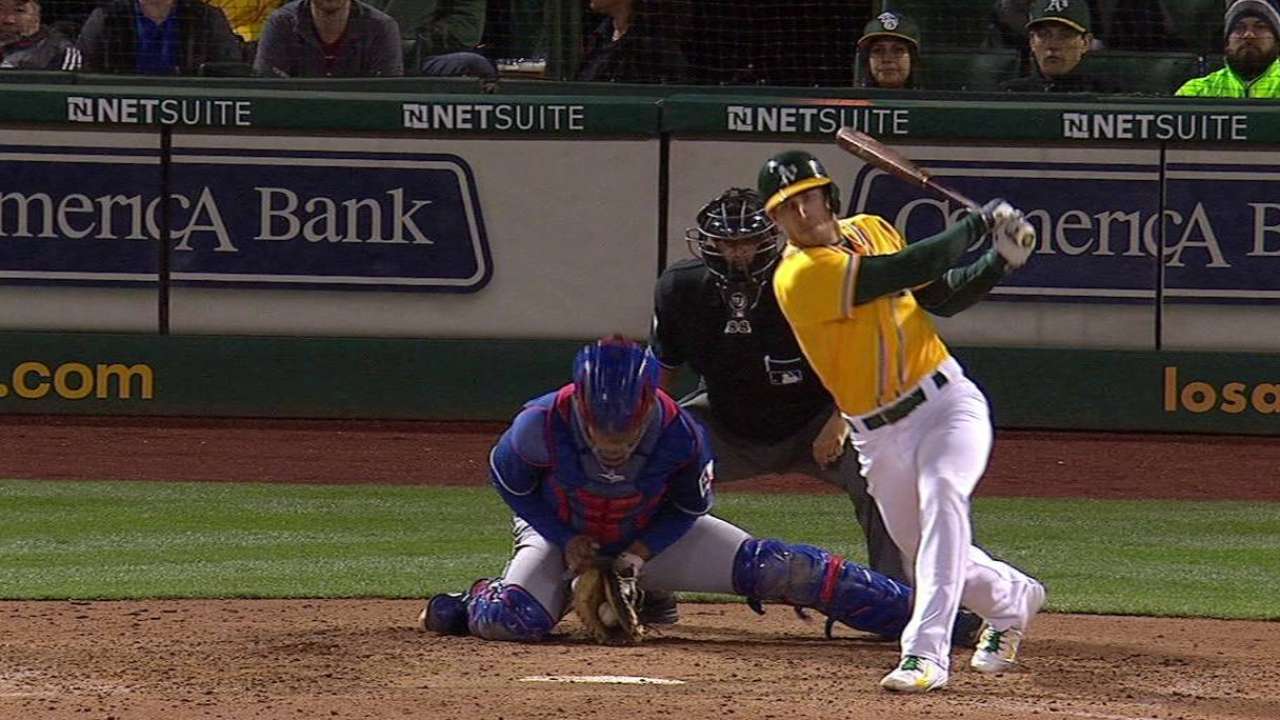 Shannon brought Kela and his two sisters to Seattle 15 years ago, raising them as a single parent.
"My mom has always been there, as far as support," Kela said. "She kept me grounded, doing everything a mother does to take care of a child. She set me on the path to capitalize on the opportunities given to me and gave me a lot of wisdom and knowledge on life. She has been a big part of my life. I'm sure it wasn't easy, raising a child single-handedly. My mom did a great job."
Kela speaks carefully, but fondly, of his hometown. The impression is that it wasn't always easy for him.
"Seattle was good to me, but it was a city where I really needed to learn deal with adversity, because there is a lot of diversity," Kela said. "I still love Seattle. I have a lot of good friends out there."
Kela played baseball all through his childhood. He played both infield and outfield, and he dreamed of being a Major League hitter. But Kela had a great arm and pitched in high school. Chief Sealth, one of the most culturally diverse schools in the state, was not a baseball powerhouse, but he was good enough to attract the Mariners, who took him in the 29th round of the First-Year Player Draft in 2011.
Kela didn't sign. Instead, he went to Everett (Wash.) Community College.
"To be honest, it wasn't the right offer, and it wasn't the right decision," Kela said. "College was something that I wanted. To this day I want my degree, but I wanted to set an example for my younger siblings to go to college and get education."
Kela pitched well enough at Everett to get more attention from the Rangers, Royals, Yankees and Rays. Texas took him in the 12th round in 2012. He might have gone higher, but …
"There were a lot of things passed around," Kela said. "Things like 'Keone has bad makeup or a bad attitude,' stuff like that. That all comes from the environment that I grew up in and the situation I was in. I won't say I had a bad attitude, but I definitely matured since I got into pro ball.
"I'm much calmer as far as how I control my aggression. I guess I have the face, not one of those guys you can approach. It's a stern look. But I'm not angry, I'm just focused. I've learned to be more calm and a lot more open with other people and give myself up to others, allow people to know more about me."
Rangers scout Gary McGraw was aggressive in signing Kela, and in four years, he has gone from junior college to the Major Leagues. In the Minors, he posted a 2.54 ERA in 99 1/3 innings, with 135 strikouts against 50 walks. Kela's fastball is now in the 94- to 97-mph range, and he has a sharp breaking ball, plus an assassin attitude on the mound. In his first five big league innings, he's given up one run on six hits and fanned three.
Kela has bonded with first baseman Prince Fielder and has been mentored by former Rangers pitcher Darren Oliver.
"I like that he wants to do well," Fielder said. "He wants to be great. When you have someone like that, he just needs a little molding here and there."
The desire to be great may also come from the hardscrabble Seattle years.
"I definitely have a chip on my shoulder the size of a golden nugget, to prove something," Kela said. "Now that I'm here, instead of being one of the top relievers in Minor Leagues, I want to become one of the top pitchers in the American League. That's my goal. I truly believe I can do big things in this game."
T.R. Sullivan is a reporter for MLB.com. Read his blog, Postcards from Elysian Fields, and follow him on Twitter @Sullivan_Ranger. This story was not subject to the approval of Major League Baseball or its clubs.