Miss the players, not the game: Jeter content in retirement
Former Yankees shortstop happy with decision, in touch with some teammates
Former Yankees shortstop Derek Jeter is staying busy with his The Players' Tribune venture and other charity work, but he said Wednesday night on SiriusXM radio that he doesn't miss the game "at all."
Speaking to hosts Ben Lyons and Ryan Duffy, Jeter reiterated that it was the "right time" for him to retire and said he's content with what he's doing now.
"I miss my teammates, because you play with guys for a long time, but I keep in touch with a few of them," Jeter said. "And I am happy with where I am, so no, I do not miss the long hours, the working out. You know, it is a full-time job and I'm glad that I've moved on."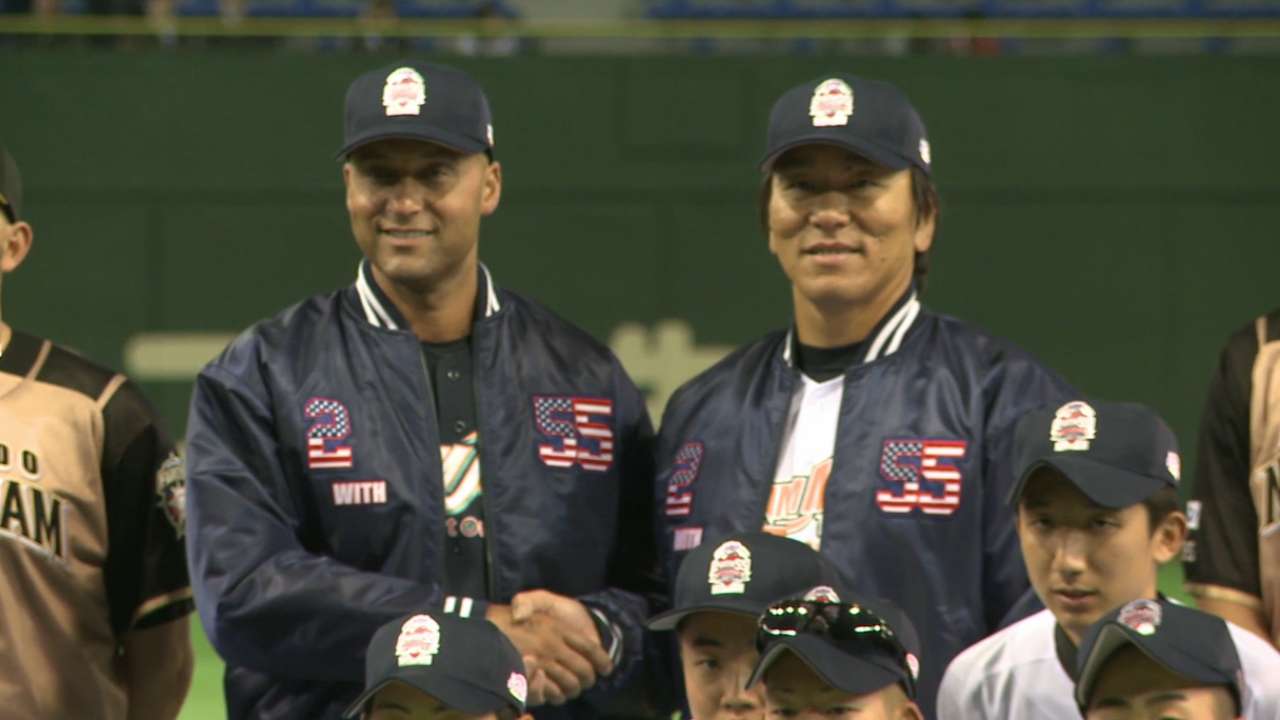 Jeter says he's had plenty of interaction with Yankees fans even in retirement, and he has also been traveling around the world. He participated in a charity event in Japan with former Yankees teammate Hideki Matsui and saw the Cricket World Cup in Australia.
Jeter said he has "no idea" when he'll make an appearance at Yankee Stadium. He did not join the club at all during Spring Training in Tampa, Fla.
"They are retiring a lot of my former teammates' numbers this year, and I'm pretty sure I'll be up there for the festivities," Jeter said. "But I needed to get away for a little bit."
Joey Nowak is a reporter for MLB.com. Follow him on Twitter at @joeynowak. This story was not subject to the approval of Major League Baseball or its clubs.