Duffy's first career homer a bright spot in loss
Bochy says infielder 'competes so well' at plate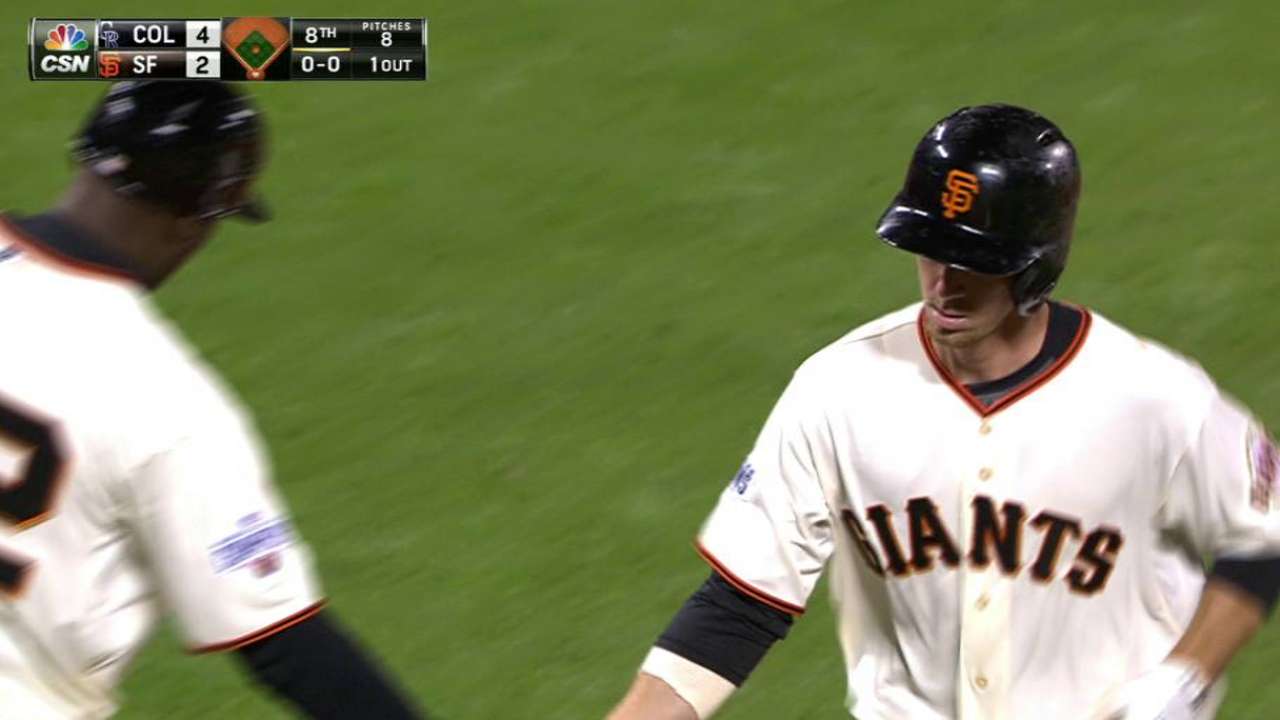 SAN FRANCISCO -- Giants infielder Matt Duffy said he wasn't truly relaxed at the plate until his fourth and final at-bat Wednesday night against Colorado at AT&T Park.
Duffy took an easy swing and sent Boone Logan's fastball over the left-field fence for his first career home run, cutting the Rockies' lead to 4-2.
"It was a pretty good feeling," Duffy said of his home run after the 4-2 loss. "It's good to get the first one out of the way I guess. At the same time I came up in big situations early on that I wasn't able to put the barrel on the ball. So it would have been nice to get it then or have a better at-bat."
Duffy hit second in the order, replacing second baseman Joe Panik, who dropped to eighth. In the bottom of the first inning with Giants leadoff hitter Nori Aoki on third base, Duffy struck out swinging. Then in the fifth, with two out and Gregor Blanco on third after a triple, Duffy grounded out.
"I've got to get better with runners in scoring position," he said. "A lot of guys can hit [down] three in the eighth with nobody on."
Despite his early troubles Wednesday, Duffy is batting .292 with a double, a home run and four RBIs. He started at third base, but he can play any spot in the infield.
"He's a nice player," Giants manager Bruce Bochy said. "He hasn't played a lot of third base, but I think he's done fine there. As far as hitting in the two-hole, he can do some things with the bat. He's going to grind out the at-bats for you.
"He does what you want. He competes so well up there. He's going to battle you and use the whole field. He's got some pop. He's a ballplayer. We have thrown a lot at this kid, including first base. I think he's handled it well. You have to like his at-bats. He goes up there fighting you."
Duffy's home run pumped some life into a listless team that had fallen behind 3-0 in the first inning when Rockies third baseman Nolan Arenado hit a three-run homer off right-hander Tim Lincecum.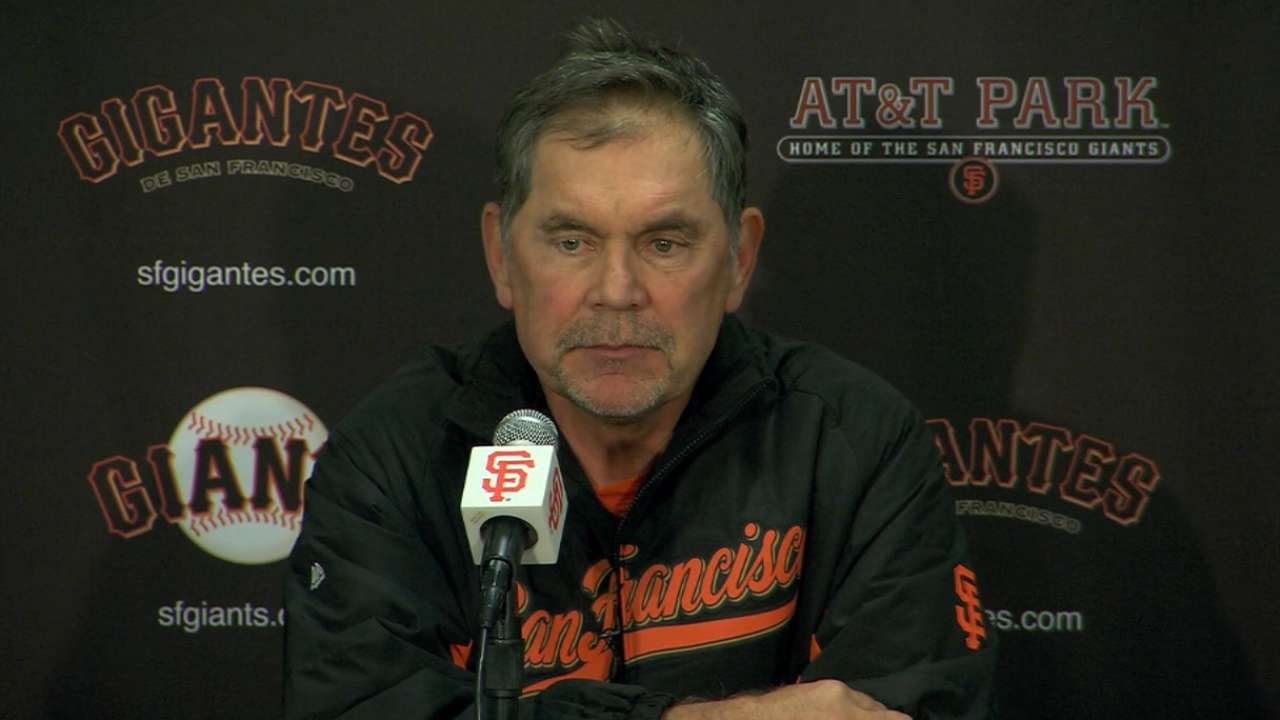 Arenado hit an 0-2 slider that backed up and stayed over the plate instead of going outside, as Lincecum had planned.
"I left it over the middle of the plate. I should have expanded," Lincecum said. "I wanted to expand, and I left it down the middle and he went out and got it, put a good swing on it. You got to tip the cap there, but at the same time I should be making a different pitch in that situation, maybe going fastball."
Eric Gilmore is a contributor to MLB.com This story was not subject to the approval of Major League Baseball or its clubs.