MLB.com Columnist
Fred Zinkie
Plenty of value still available on fantasy waiver wire
As we head into the second half of the second week of the regular season, fantasy owners are starting to grow impatient with slow starters. Looking for some help? The following players could provide the perfect combination of short-term assistance and long-term potential.
C: Nick Hundley, Rockies
Owners in one-catcher leagues who missed out on the elite backstops -- or those who drafted injured Cleveland receiver Yan Gomes -- would be wise to play the matchups each week. Hundley has hit .321 over his first 28 at-bats with the Rockies, and his team will play seven games in their hitter-friendly home park next week. Smart fantasy owners could gain useful counting stats by renting Hundley for a few days.
1B: Kendrys Morales, Royals
After hitting .286 with an .833 OPS from 2009-13, Morales started last season without a job and did not appear in a Major League game until June 9. The long layoff could have affected his timing, as he never got on track and finished the season with a .218 batting average and a .612 OPS. But with a full slate of Spring Training games under his belt, the 31-year-old has opened 2015 by hitting .375 with a pair of homers in 32 at-bats. Looking ahead, Morales could be on his way to a 20-homer, 80-RBI season.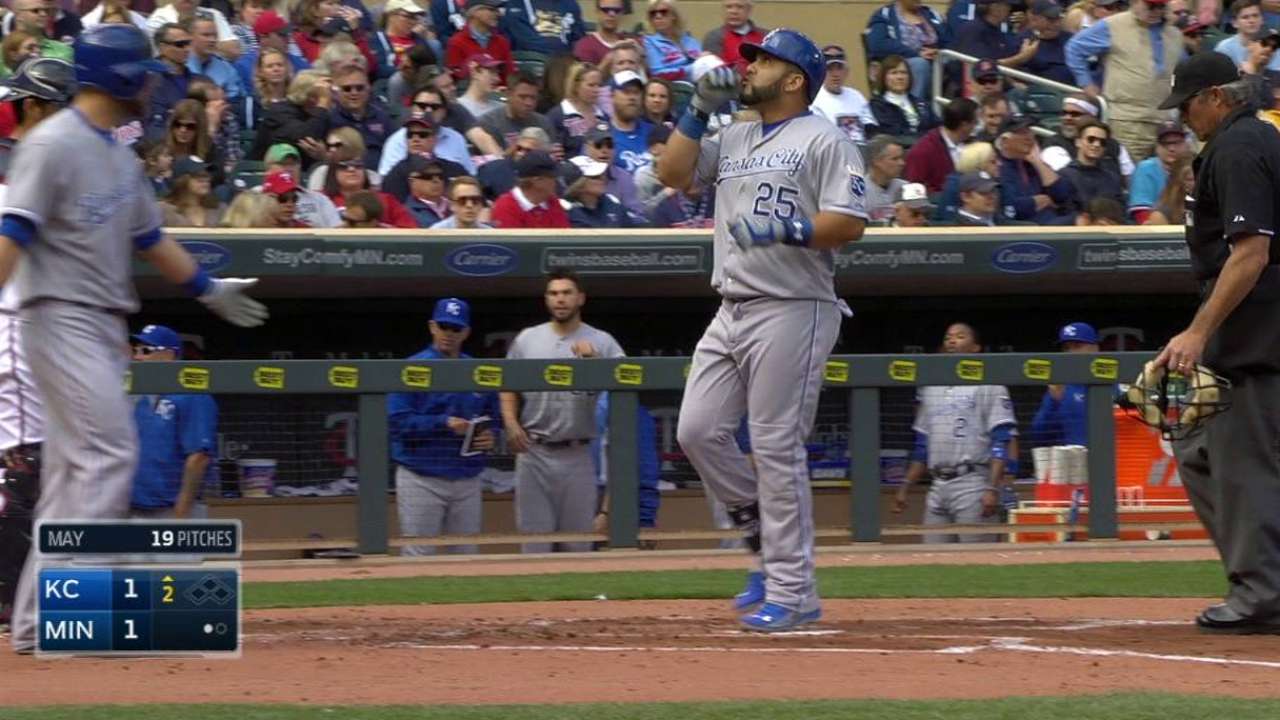 SS: Jed Lowrie, Astros
Lowrie hit 16 homers in 340 at-bats with Houston in 2012, but his power numbers dipped during his tenure with the A's from 2013-14. Back with the Astros in 2015 after escaping the spacious Coliseum in Oakland, the 30-year-old could be set to return to a 20-homer pace. Lowrie has already ripped a pair of long balls, and his ability to provide pop from the shortstop position could make him a valuable asset for owners who roster non-power-hitting speedsters -- such as Dee Gordon or Billy Hamilton -- at other spots.
3B: Jake Lamb, D-backs
Lamb posted a career .321 batting average and a .406 on-base percentage in the Minors, and he has continued his high-average ways by hitting .409 with the D-backs so far this season. The 24-year-old has been sharing third-base duties with Aaron Hill, who is hitting .185 after losing his second-base job during Spring Training. If the two players continue to trend in opposite directions, Lamb could have the hot corner all to himself by the end of the month.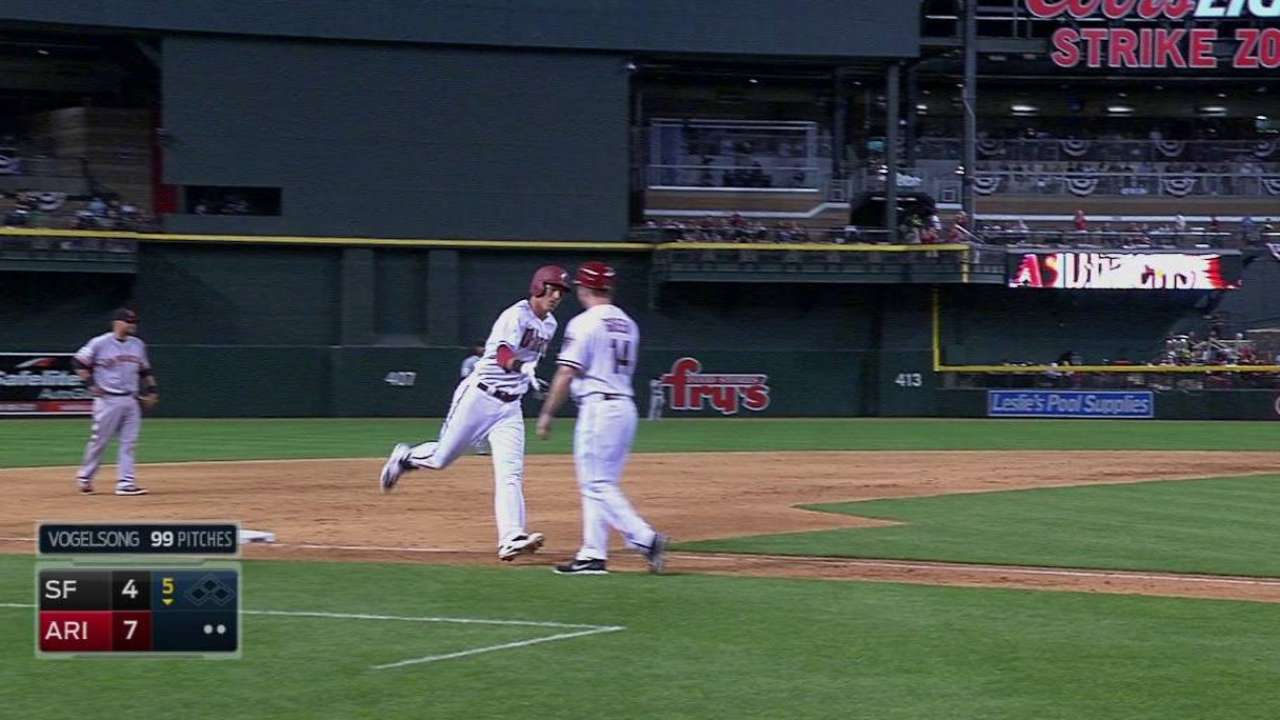 OF: Desmond Jennings, Rays
Jennings has reached the double-digit mark in homers for four straight seasons, but his stolen-base totals have fluctuated -- for example, he had a career-high 31 in 2012 but fewer than 21 in 2011, 2013 and 2014. However, the speedster has already swiped four bases this season and, at age 28, he is still young enough to get back to the 30-steal level. Mixed-league owners who are short on steals would be wise to add Jennings and evaluate his baserunning aggressiveness in the coming weeks.
OF: Alejandro De Aza, Orioles
Manager Buck Showalter has been giving De Aza regular leadoff work against right-handers, and the 31-year-old has responded by hitting .314 with a pair of homers and seven runs in 30 at-bats. The left-handed hitter collected 17 homers and 20 steals with the White Sox in 2013, and he could approach those totals this season with hitter-friendly Camden Yards as his backdrop.
SP: A.J. Burnett, Pirates
Burnett was adamant about returning to Pittsburgh during the offseason, and the right-hander seemingly made the correct decision, as he has compiled a 2.25 ERA with 15 K's across 12 innings in his first two starts of the year. He has the talent to post a high strikeout rate, and the Bucs should give him enough support to earn his share of wins. Now is the perfect time to add the 38-year-old, who is scheduled for a pair of starts next week.
SP: Jimmy Nelson, Brewers
Nelson did not find initial Major League success when he compiled a 4.93 ERA in 14 appearances with the Brewers last season. But the 25-year-old has undeniable talent, as evidenced by his stellar 2015 debut start against the Pirates in addition to his high strikeout rate and 3.12 ERA as a Minor Leaguer. Nelson will be a hot commodity on the waiver wire with another dominant outing, so smart fantasy owners should beat the rush and add him right away.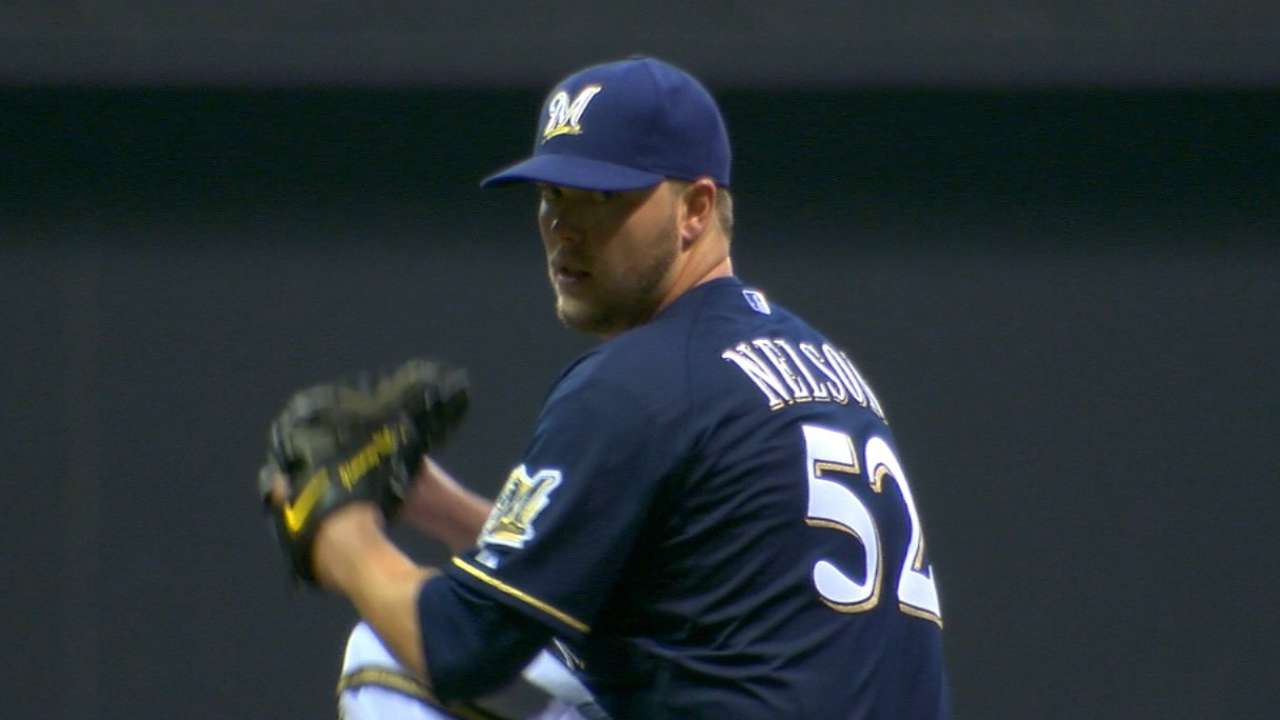 RP: Jeurys Familia, Mets
The Mets' main ninth-inning man for now, Familia should get several chances to prove that he can hold down the closer's role until Bobby Parnell returns to health. Familia -- who posted a 2.21 ERA with 73 whiffs in 77 1/3 innings last season -- has the necessary skills to take advantage of his extended opportunity, so he should be rostered in all leagues.
RP: Adam Ottavino, Rockies
The right-hander was anointed as the Rockies' closer after slamming the door on a 4-1 win in San Francisco on April 14. With 12 strikeouts in 6 1/3 scoreless innings this season, Ottavino has overcome a career 3.96 ERA and a 1.38 WHIP to earn the trust of manager Walt Weiss. The 29-year-old believes that his cut fastball will help him handle left-handed batters, to whom he's allowed a lifetime .865 OPS. Mixed-league owners should use a bench spot on Ottavino, who is seeking to become just the second hurler in Rockies history with more than 35 saves in a single season.
Fred Zinkie is a senior fantasy baseball writer for MLB.com. Follow him on Twitter at @FredZinkieMLB. This story was not subject to the approval of Major League Baseball or its clubs.