Delgado, D-backs done in by one bad fastball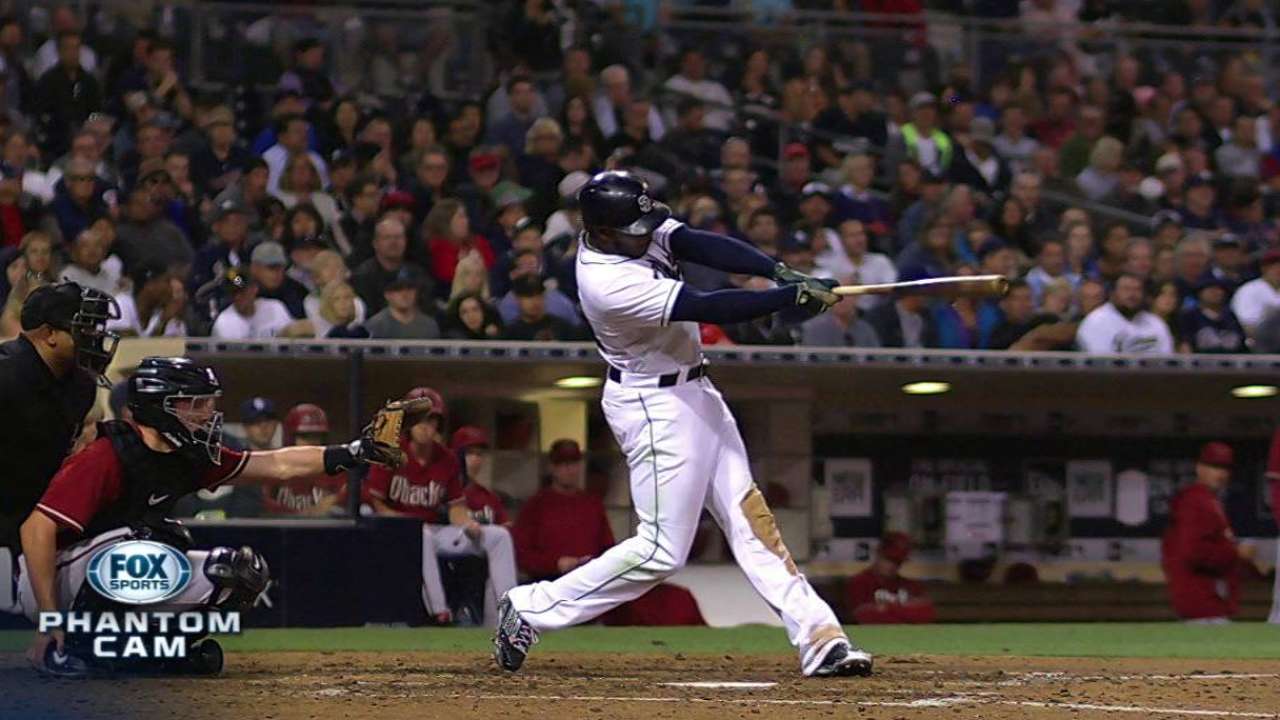 SAN DIEGO -- Randall Delgado's plan was to start Justin Upton off with a fastball to get ahead, and then finish him off with his breaking ball or changeup.
Delgado never got past that first pitch. Upton smashed the first-pitch fastball into the left-field bleachers for a eighth-inning home run that led the Padres past the D-backs, 3-2, on Wednesday night at Petco Park.
"He's a great hitter, and [Delgado] made a bad pitch, and that's what happens," said D-backs manager Chip Hale.
The D-backs drafted Upton No. 1 overall in 2005 and traded him to the Braves prior to the 2013 season. Atlanta subsequently dealt him to San Diego this past offseason.
Regardless of what uniform Upton wears, he hits well against the D-backs. Since the trade, he is batting .377 with five home runs against his former mates. You could say he's extra motivated to play against Arizona, but he doesn't want anything to do with that conversation.
"I'm trying to torment every team," Upton said after Wednesday's game.
Delgado pitched a scoreless seventh and retired the first two batters of the eighth before Upton hit the homer. That ended a scoreless streak of 13 2/3 innings for Delgado that dated back to last year.
"It was a little up," Delgado said of the pitch. "Obviously I paid for it. I feel upset about it, but I guess it's part of the game."
The homer proved to be the game-winner, but the fact is the D-backs lost this game when they were not able to add any runs after the first inning.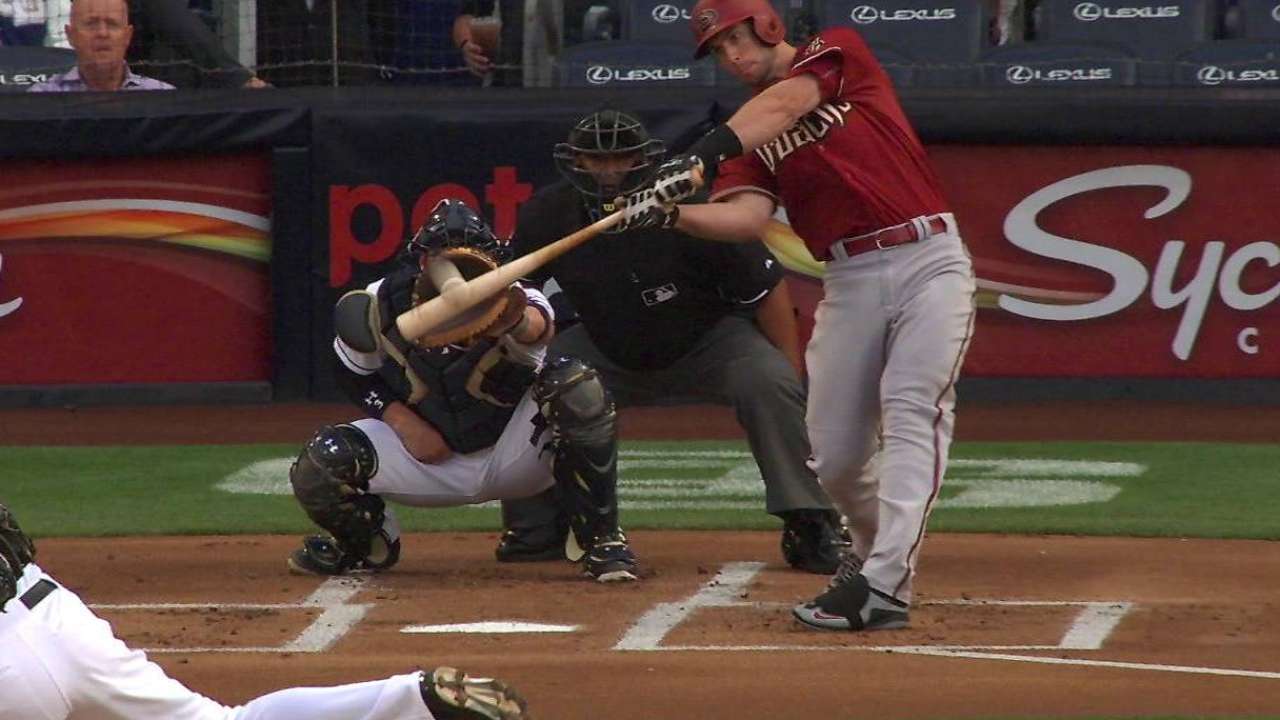 Paul Goldschmidt got them started on the right foot when he hit a two-run homer in the first off Brandon Morrow.
"You need to tack on," Goldschmidt said. "Two runs isn't going to win many games. Give [Morrow] credit, he did a good job, but we've got to find a way to score some more runs."
It was Goldschmidt's third homer and the 500th hit of his career.
"Just trying to put the ball in play," he said. "I was able to get a ball kind of up and out, over, and get enough of it to get it out of there."
That it was a milestone hit was of little consolation to Goldschmidt, who said he does not pay attention to such things.
"Honestly, no," he said when asked if the 500 hits meant anything to him. "I wouldn't have known unless you said something or somebody said something to me after the game. Just out there, we're trying to get wins, and we weren't able to do it tonight."
Steve Gilbert is a reporter for MLB.com. Read his blog, Inside the D-backs, and follow him on Twitter @SteveGilbertMLB. This story was not subject to the approval of Major League Baseball or its clubs.