Liriano caps strong effort by starters vs. Tigers
Despite losing series, Pirates' starting pitchers allow just three runs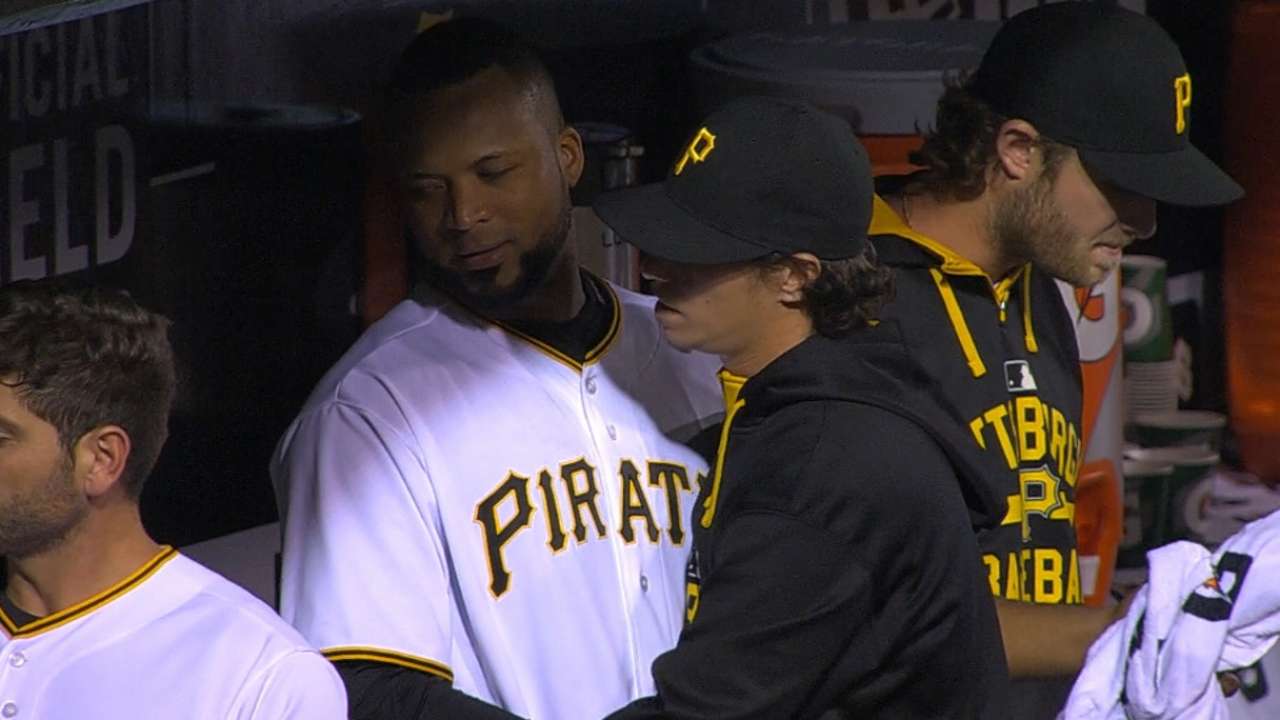 PITTSBURGH -- The Tigers rolled into PNC Park this week as an offensive juggernaut, averaging nearly eight runs per game the first week of the season.
Though the Pirates' lineup scuffled as the Bucs lost the three-game series, Pittsburgh's pitching staff emerged as an obvious bright spot for the club.
Left-hander Francisco Liriano gave up four hits and a walk while striking out seven batters in six innings Wednesday night. His one mistake -- a hanging slider that Rajai Davis sent into the left-field stands -- was enough for the Tigers to escape with a 1-0 win.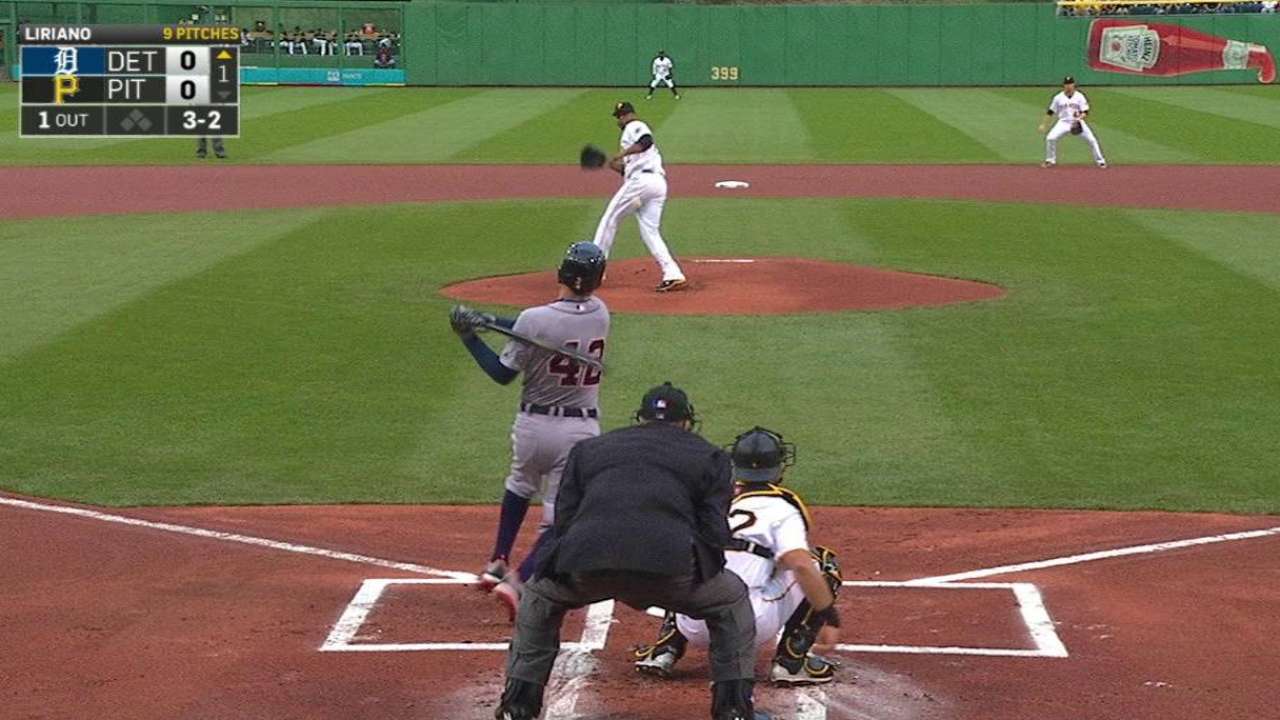 "You can't make too many mistakes at this level. He put a good swing on it," Liriano said. "Other than that, everything feels great."
Liriano's performance continued a strong stretch by the Pirates' rotation. In three games against Detroit, Pittsburgh's starters -- Gerrit Cole, A.J. Burnett and Liriano -- allowed only three runs and struck out 23 over 18 2/3 innings.
That'll do against any opposing lineup, but especially one that scored 47 runs over its first six games.
"I probably couldn't be more proud of the pitching staff," Pirates manager Clint Hurdle said. "We've really pitched well. We've followed our game plan well. Just [have to] find a way to get our guys rolling on offense."
The Pirates' staff only gave up seven runs in the series, and three of those came against closer Mark Melancon in the ninth inning of Monday's home opener -- the only game the Bucs actually won.
"Our starting pitching, the guys were fantastic," Hurdle said. "You take the hottest team in baseball coming in here and your starters give up three [runs], we hold them to three runs the last two games.
"We are going to compete. We're going to figure it out on offense. The pitching is going to hold up. We've just got to keep playing."
Adam Berry is a reporter for MLB.com. Follow him on Twitter at @adamdberry. This story was not subject to the approval of Major League Baseball or its clubs.