Learning on the go, Travis impressing Blue Jays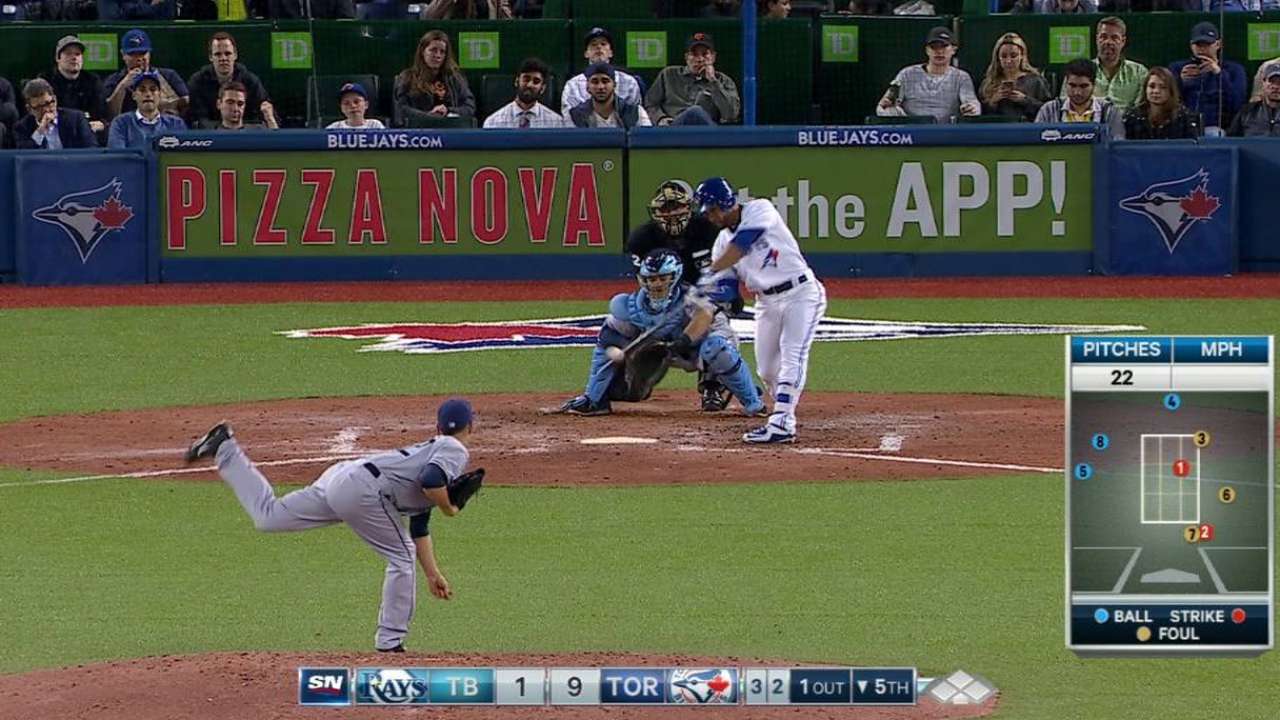 TORONTO -- Devon Travis has turned out to be everything the Blue Jays had hoped for and more since they acquired the young infielder from the Tigers in the offseason.
After playing all of 2013 at Double-A Erie, there was an assumption that Travis would need more seasoning in the Minors before he'd be ready to make the jump to the big leagues. But through nine games with Toronto this season, the club's starting rookie second baseman looks right at home at the plate and in the field.
"He's having a tremendous year, a great start," Blue Jays manager John Gibbons said.
For a guy who hit 10 homers at Double-A last season, Travis has already shown some power in the batter's box. He hit his second home run of the season and cracked a double off the wall in a 3-for-4 showing during Wednesday's 12-7 win over the Rays at Rogers Centre. He's hitting .323 with six RBIs in 31 at-bats.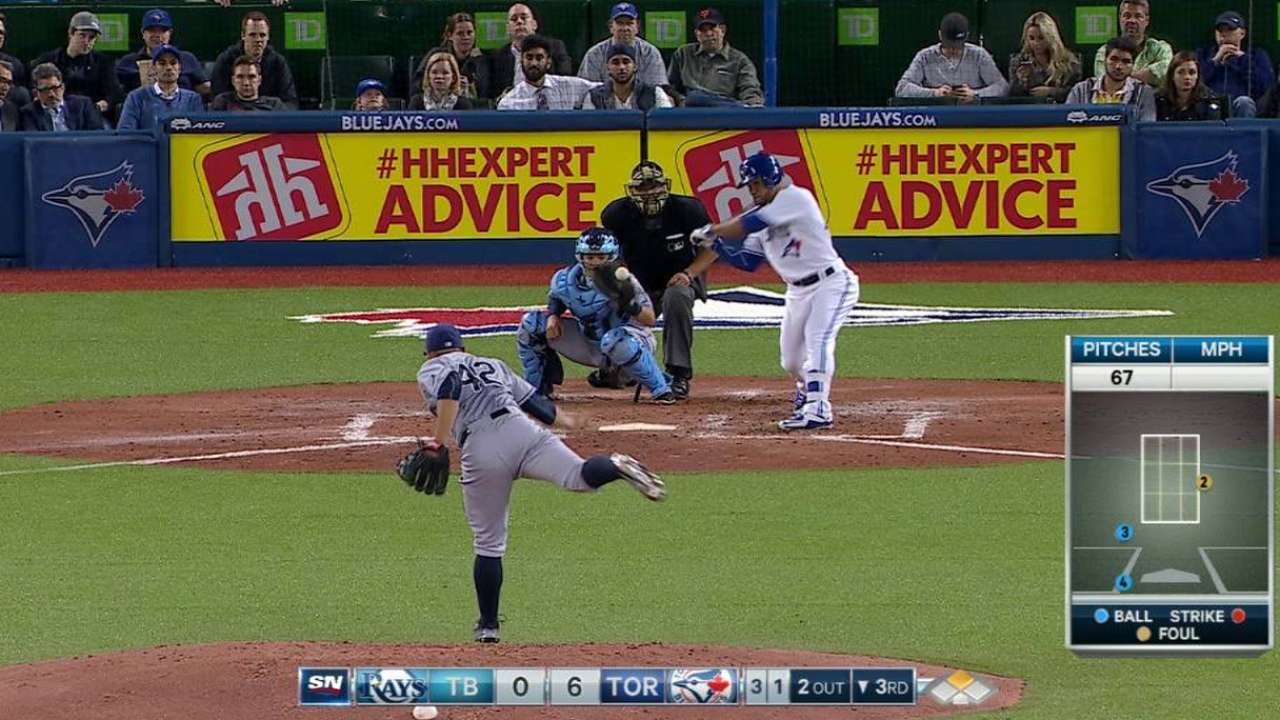 "He's got some pop in that bat," Gibbons said. "He's got a good compact swing with some power there. He's not going to be a home run hitter, but he'll hit his share."
Travis, 24, has been bringing up the tail end of the Blue Jays' batting order, hitting in the No. 9 spot in all nine games to date. The role has allowed him to get a better look at each night's opposing pitcher, which has worked out in his favour.
"Having the opportunity to watch the pitcher throw to eight guys in front of me, to be able to pick their brains, definitely makes it easier on me," said Travis, who was dealt to Toronto in the offseason for outfielder Anthony Gose. "At the same time, knowing my job is to get the order turned over to [Jose] Reyes, I'm taking a lot of pride in that."
On the field, the 5-foot-9, 190-pound West Palm Beach, Fla., native has been solid, showing a willingness to stand in and pay the price to turn double plays at second. He's been on the receiving end of several hard slides in an attempt to turn two, which demonstrates toughness and also his inexperience.
Travis said he needs to be more evasive, but he maintains he'll never bail if there's an out to be made, regardless if a runner is bearing down on him. Instead, he'll work to modify his technique as the situation calls for it.
"Switching up how you turn it -- going across the bag, going back, going back behind the bag, letting the throw take you back -- you got to switch it up, because these guys are coming in hard, and it's not fun getting hit by these big guys," Travis said. "I definitely need to do a better job of figuring out ways to get the heck out of the way."
Jamie Ross is an associate reporter for MLB.com. This story was not subject to the approval of Major League Baseball or its clubs.