Gibson cools off KC with effective mix of pitches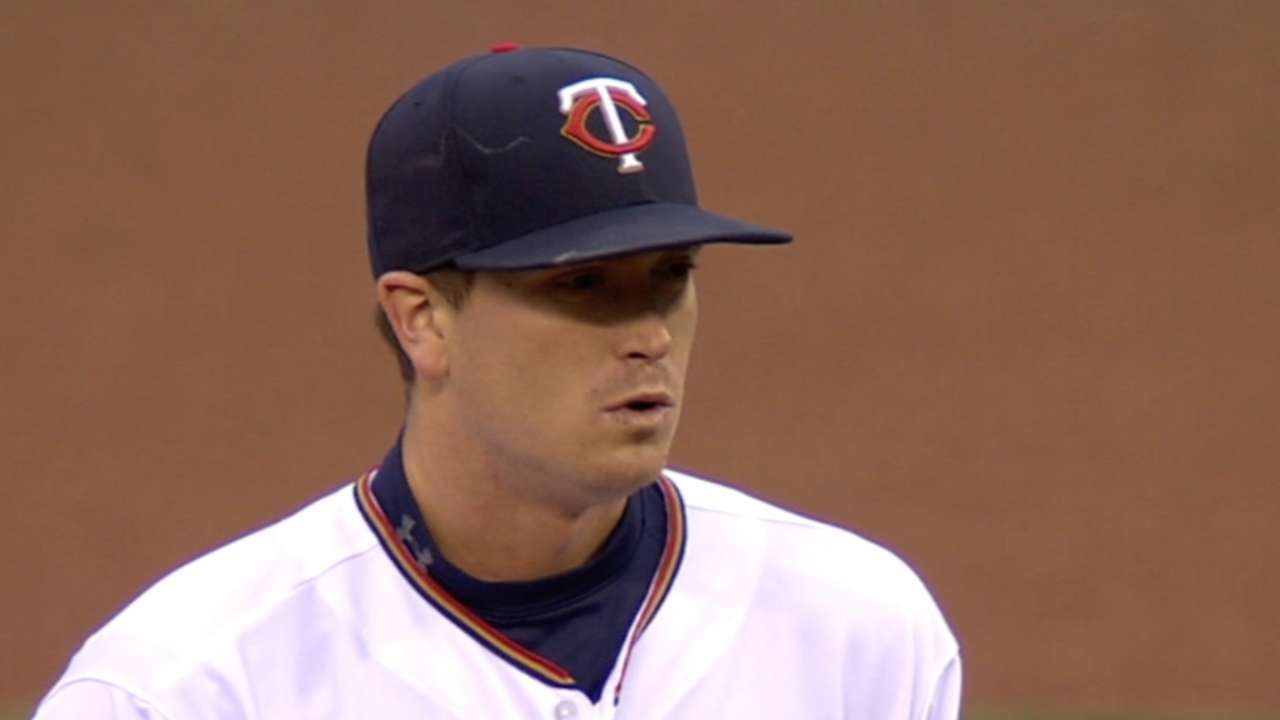 MINNEAPOLIS -- With the Twins desperately needing a win after their slow start to the season, the good version of right-hander Kyle Gibson showed up in a 3-1 win over the Royals on Wednesday night at Target Field.
Gibson struggled with his consistency in his first full year in the rotation last year, as he had a 1.42 ERA in his 13 wins and an 11.04 ERA in his losses. And he was coming off a rough outing in his season debut against the Tigers on Thursday, as he lasted just 3 2/3 innings, giving up six runs on eight hits and five walks.
But this time out, Gibson was sharp, giving up just one run over 6 2/3 innings and scattering nine hits without issuing a walk. It handed the Royals their first loss of the year and helped the Twins improve to 2-6. Gibson said the Twins hadn't hit the panic button just yet, but he was happy to help them get their first home win of the year.
"I think in here we're not too worried about that," Gibson said. "The offense is going to be good, and if we can string a couple good starts together, it'll be turned right around. But it's always great to put together a good team win like this."
Twins manager Paul Molitor liked what he saw from Gibson, who used ground-ball double plays to his advantage in the first and second innings. All nine Royals hits were singles, and Gibson was able to limit the damage.
"He threw some really nice sequences to a lot of different hitters," Molitor said. "He has enough velocity and movement where he's comfortable getting ahead, but he can move people off and use that changeup and that slider."
The changeup, which is something Gibson worked on extensively during Spring Training, was a big pitch for him against the Royals, as he even mixed it in against right-handers, especially throwing it inside to keep the hitters off-guard and causing them to foul it off.
Gibson's approach of working inside has worked for him against the Royals, as he improved to 4-0 with a 1.39 ERA in four career starts against Kansas City.
"This team, I don't know what it is, but they're always aggressive against me, and I think one way to combat that is going inside," Gibson said.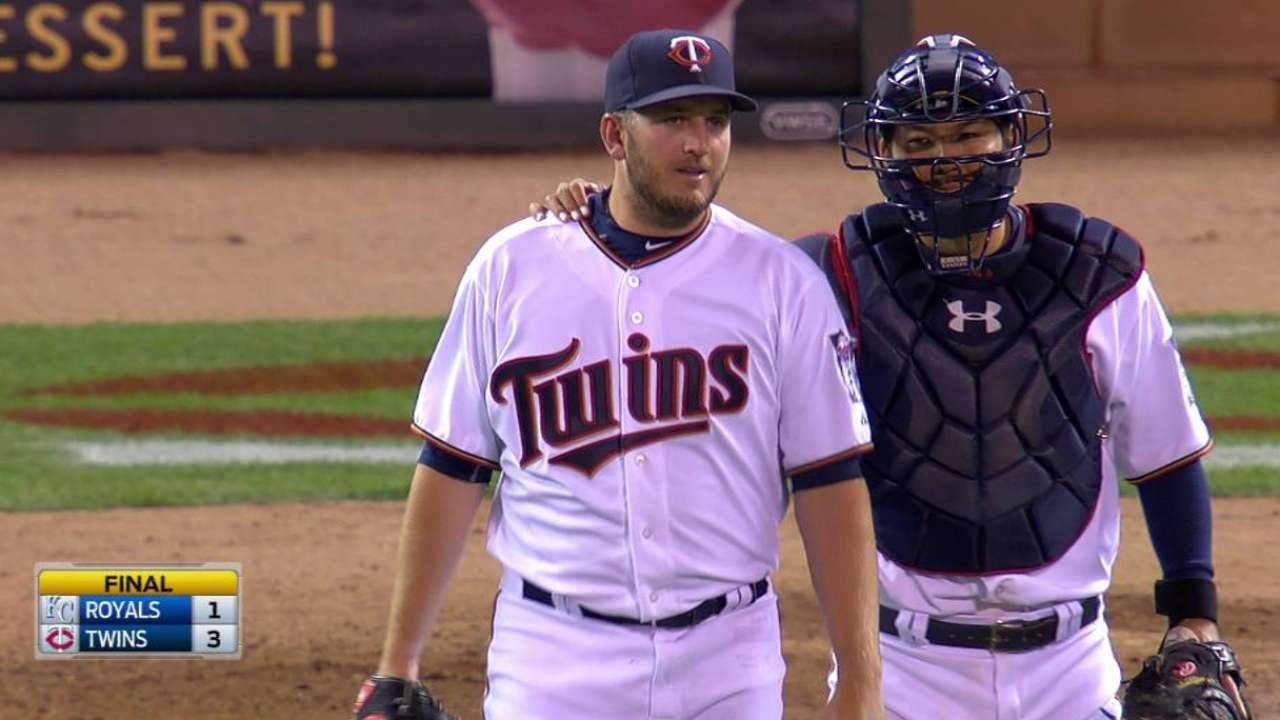 Gibson's solid outing allowed the Twins to use relievers Brian Duensing, Casey Fien and closer Glen Perkins to shut the door and play more like the team Molitor was expecting to see.
"It looked a lot more like the team we thought we had coming out of spring," Molitor said. "I know you don't want to put a lot into the losses or one win, but when you get a good starting pitching performance, it makes everybody's job a lot easier."
Rhett Bollinger is a reporter for MLB.com. Read his blog, Bollinger Beat, and follow him on Twitter @RhettBollinger. This story was not subject to the approval of Major League Baseball or its clubs.