Williams vows not to take step back after loss to Mets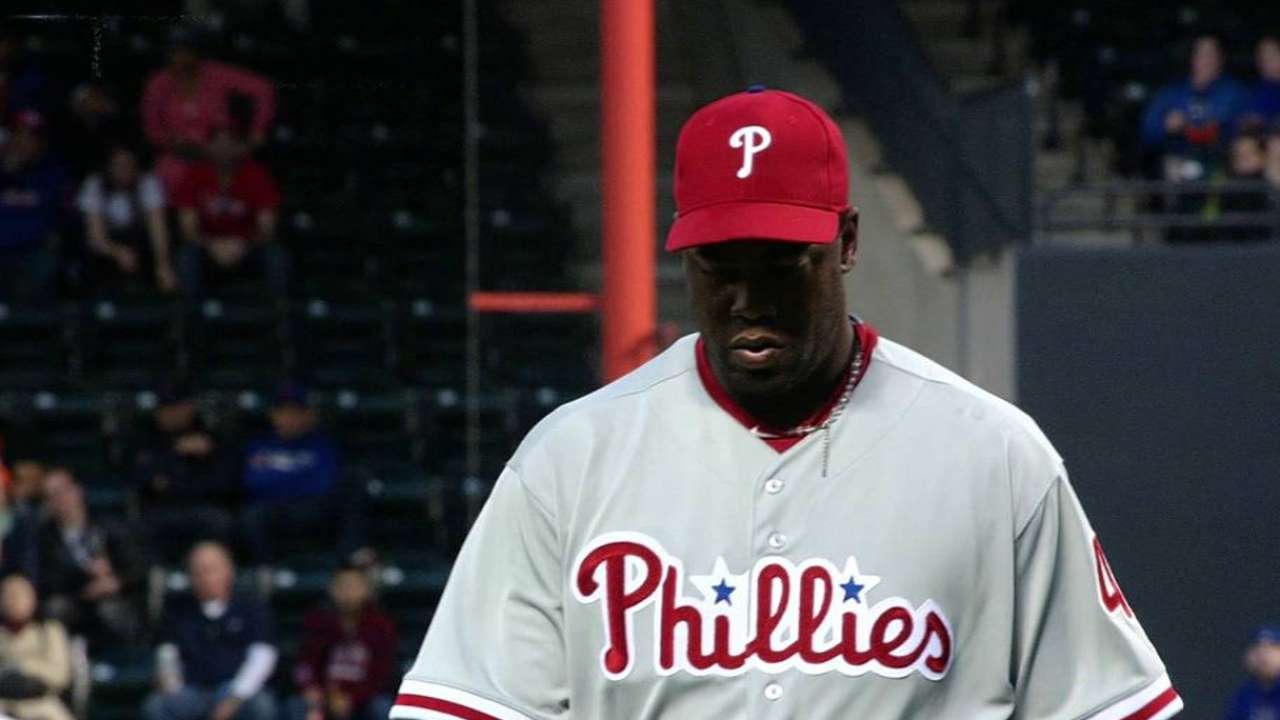 NEW YORK -- Jerome Williams stumbled Wednesday after he appeared to take a step forward last week against the Nationals.
He allowed 10 hits, five runs, one walk, two home runs and struck out one in five innings in Wednesday's 6-1 loss to the Mets at Citi Field. He had struggled terribly in his final three Spring Training starts, but allowed one run in six innings Friday in a victory over the Nationals. He could not build upon that success at Citi Field.
"I ain't going to take no steps back from that," Williams said. "Just move forward with this one and put this one behind me and come back at home and pitch well [Tuesday against Miami]."
Williams simply left too many pitches over the middle of the plate, and the Mets took advantage. He hung a breaking ball to Mets catcher Travis d'Arnaud, who hit a homer to left field to lead off the third inning. He left a first-pitch fastball over the middle of the plate to Lucas Duda, who hit a homer to lead off the fifth.
"Just elevated," Williams said. "Got to make a better pitch."
Williams also was victim to some miscues. Mets third baseman Eric Campbell advanced to second base on a wild pitch in the second inning because the ball rolled behind home-plate umpire Dan Bellino and blocked catcher Cameron Rupp's view. Juan Lagares followed with a single to score Campbell and tie the game, 1-1.
"He's supposed to release himself from the ball," Phillies manager Ryne Sandberg said about Bellino. "There was no courtesy there. Usually they dance out of the way and show where the ball is. Rupp couldn't see where the ball was. And [Bellino] didn't do anything about it. That might have been the first time I've seen that. That was a first for me."
Third baseman Cody Asche bobbled a potential inning-ending double play ball in the fourth. It led to a run scoring to make it 3-1.
But in the end, Williams allowed 10 hits, way too many for five innings.
"I was just leaving the ball over the heart of the plate," he said. "You're not going to have success doing that."
Todd Zolecki is a reporter for MLB.com. Read his Phillies blog The Zo Zone. Follow him on Twitter. This story was not subject to the approval of Major League Baseball or its clubs.