After shaking off Perez, Volquez dwells on 'one bad pitch'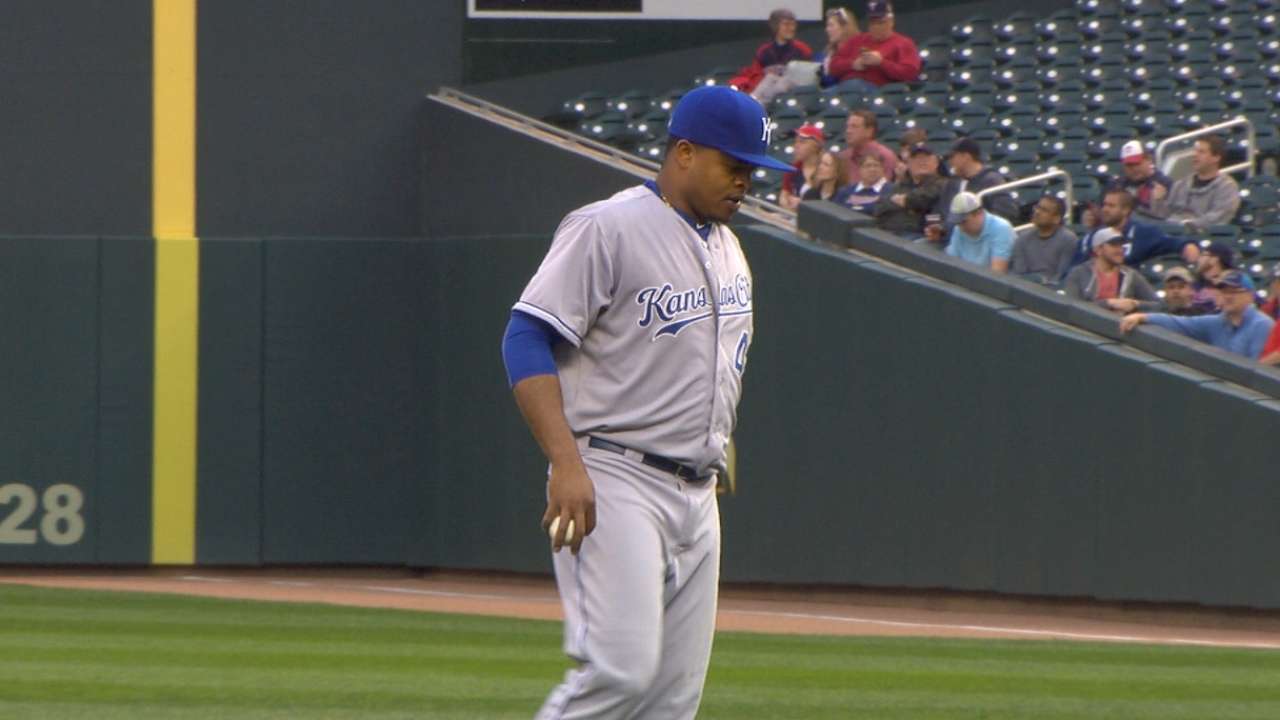 MINNEAPOLIS -- Just one pitch. That's all Royals right-hander Edinson Volquez would like back from the 106 offerings he made to the Twins on Wednesday night.
That one pitch was a 1-2 fastball to Oswaldo Arcia, who crushed a towering two-run homer that was the difference in a 3-1 loss for the Royals.
Volquez went 7 2/3 innings, giving up just five hits and three runs while striking out seven in what manager Ned Yost called a "fantastic" outing. Volquez pretty much agreed after throwing 77 strikes.
"Everything was good all night," Volquez said. "I was throwing a lot of strikes. The whole game I threw well -- just one bad pitch."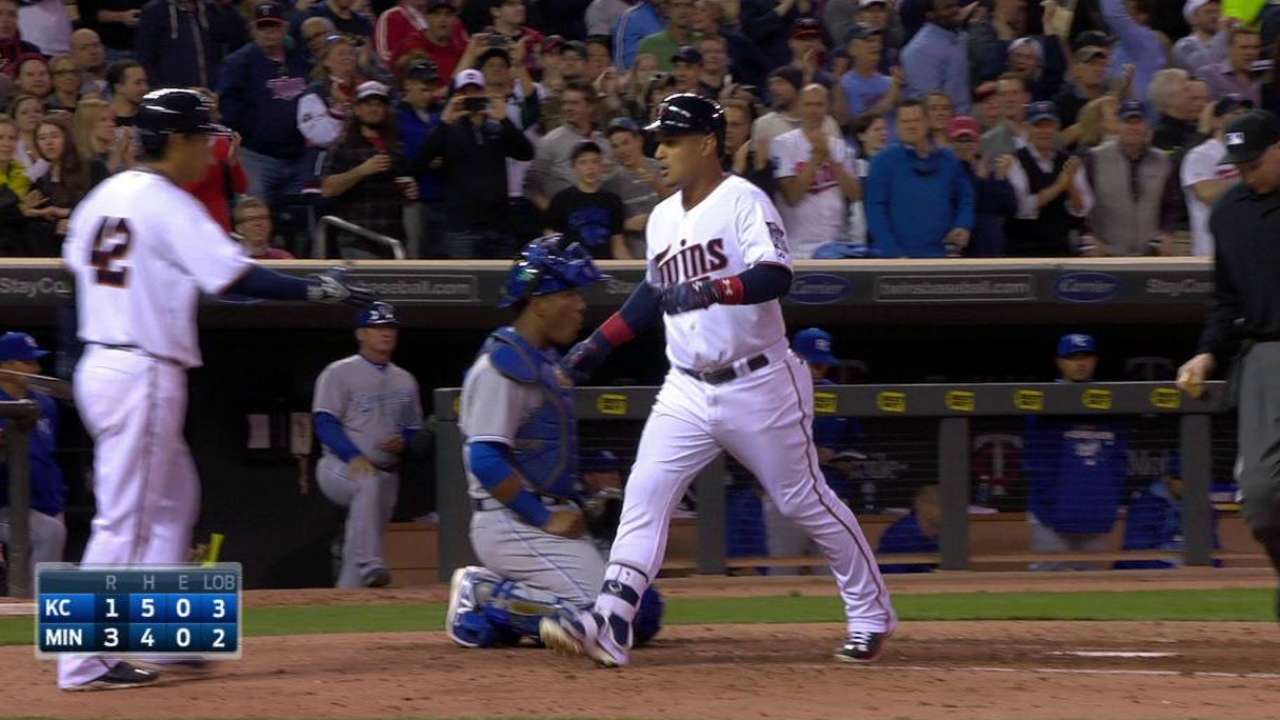 And that one bad pitch probably shouldn't have been thrown, but Volquez shook off catcher Salvador Perez.
"Salvy called a changeup, I threw a fastball that came back over the middle of the plate," Volquez said. "Salvy wanted a changeup down and away. I was just trying to come in and didn't get it in."
Despite his second straight solid outing with the Royals, Volquez said he likely will dwell on that bad pitch to Arcia.
"Yeah, I will," he said. "You cannot make that kind of mistake in the big leagues. You pay for it.
"He's got a bat, I got a ball, and he'll make you pay for it."
Jeffrey Flanagan is a reporter for MLB.com. Follow him on Twitter at @FlannyMLB. This story was not subject to the approval of Major League Baseball or its clubs.