Maddon prepared for whenever Bryant arrives
Cubs skipper likes prospects to have team-first mentality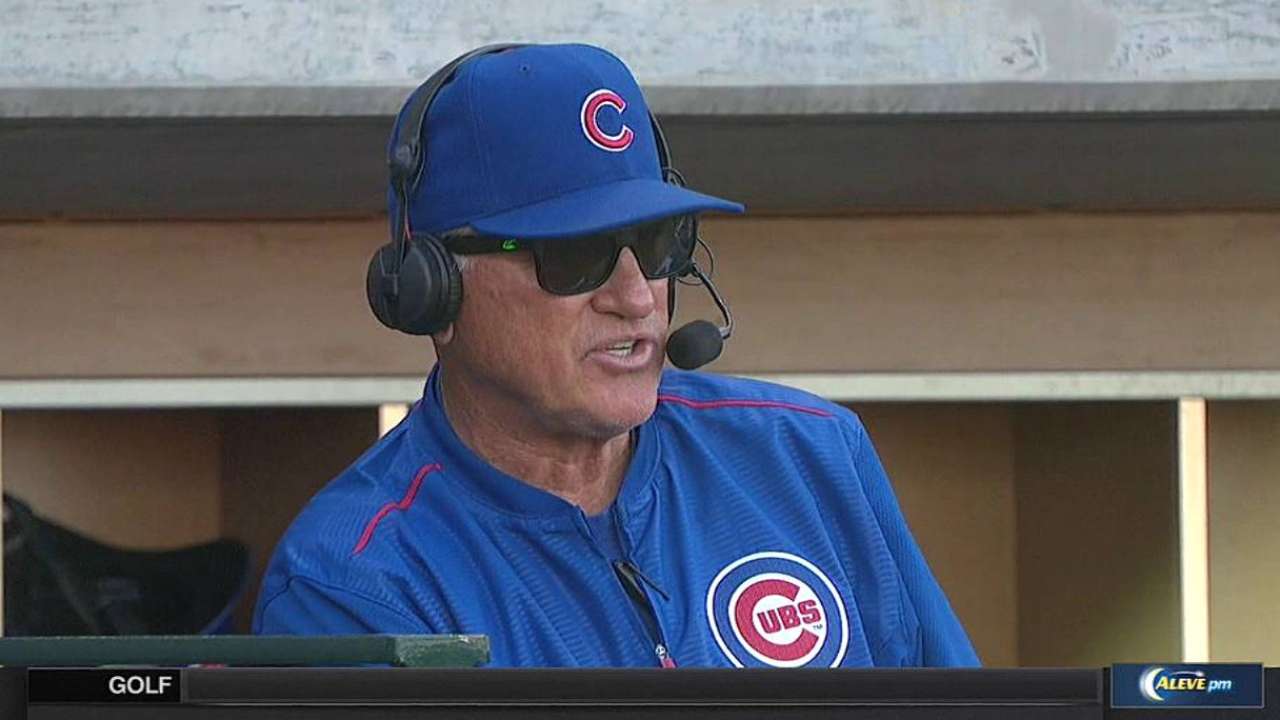 CHICAGO -- Manager Joe Maddon already has his speech ready for when top prospect Kris Bryant is called up to the Cubs, whenever that is.
"The thing I like to do with young players like that is to really just try to emphasize you're one of a group," Maddon said Wednesday. "I've been around prodigies before, and ... part of it's the rhetoric. The rhetoric from outside will be glamorous, glorious, whatever hyperbole you want to call it. From within it has to be real.
"In conversation with the guy, whether it's Kris Bryant or Addison Russell or Javy Baez -- we have a lot of these guys," Maddon said. "When they eventually get up here, I really try to disarm that whole thing with them conversationally. My expectation is you play hard, do your work and you care."
The watch is on for when Bryant will be added to the Cubs' roster. The issue has been service time. By delaying his promotion 12 days into the season, the Cubs will gain an additional year of service time before he can be eligible for free agency. Cubs president of baseball operations Theo Epstein has maintained where Bryant plays will not be determined because of a business decision.
The 12-day countdown ends Friday. When will Bryant be with the Cubs?
"I have not had a date given to me by anybody, Jed [Hoyer, general manager] or Theo," Maddon said.
The Cubs could use a third baseman with some power. Entering Wednesday's game against the Reds, Chicago's third basemen ranked last in the National League with a combined .125 (3-for-24) batting average. Bryant was batting .333 in six games with Iowa, with two home runs, one double, seven RBIs and two stolen bases.
He's only played third base at Iowa, and Maddon said he was impressed with how the 6-foot-5 infielder handled the position in Spring Training.
"I see him as a third baseman," Maddon said. "That's where I saw him, and I thought he could do that. Conversationally with him, he likes playing the outfield, which I thought was interesting. If you could play him at two spots, and injuries occur, things have to be moved around, maybe somebody is available who does better here than there, that's a nice thing to have -- a player that young amenable to doing more than one thing. It doesn't happen all the time."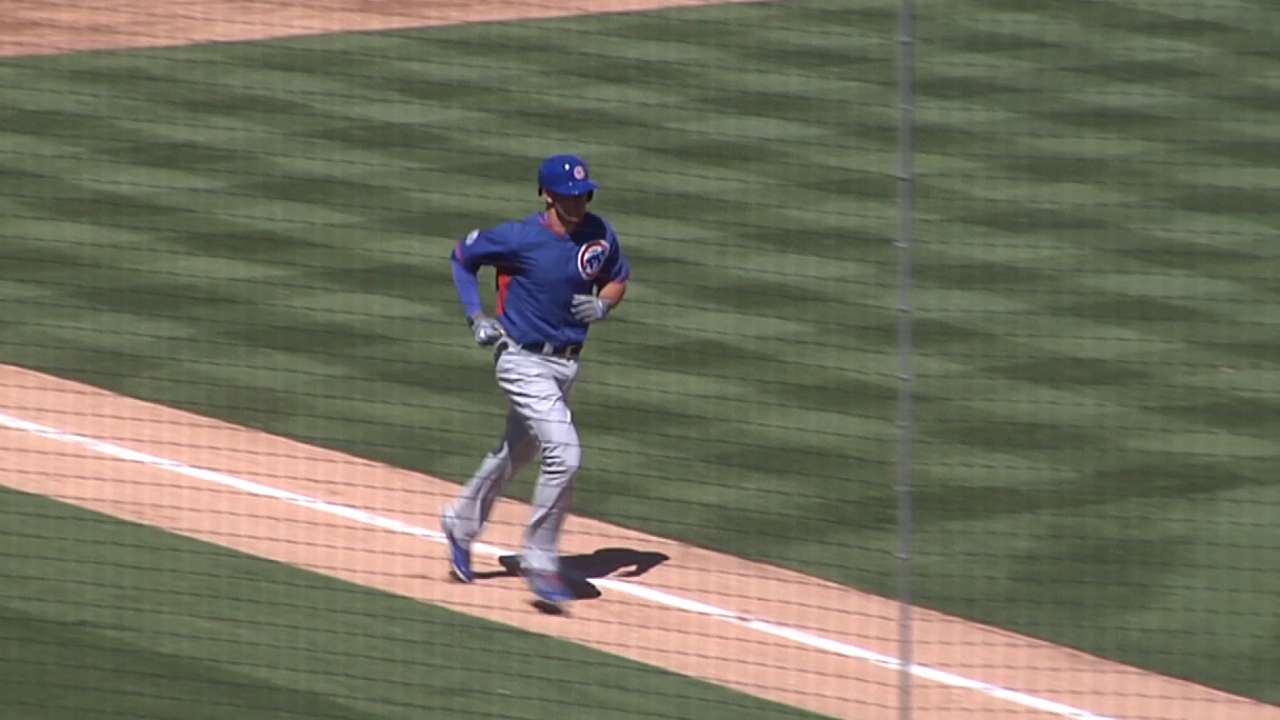 Maddon said he'd have a better feel for where Bryant would play after seeing him "in a Major League game in a Major League city with the lights and when it counts. That stuff is entirely different."
When will that be? It's up to Epstein now.
"Whenever these dudes show up," Maddon said of Bryant, Russell and Baez, "I believe they'll all come up here and contribute very quickly."
Carrie Muskat is a reporter for MLB.com. She writes a blog, Muskat Ramblings, and you can follow her on Twitter @CarrieMuskat. This story was not subject to the approval of Major League Baseball or its clubs.