Cain, Royals wear Jackie's No. 42 with pride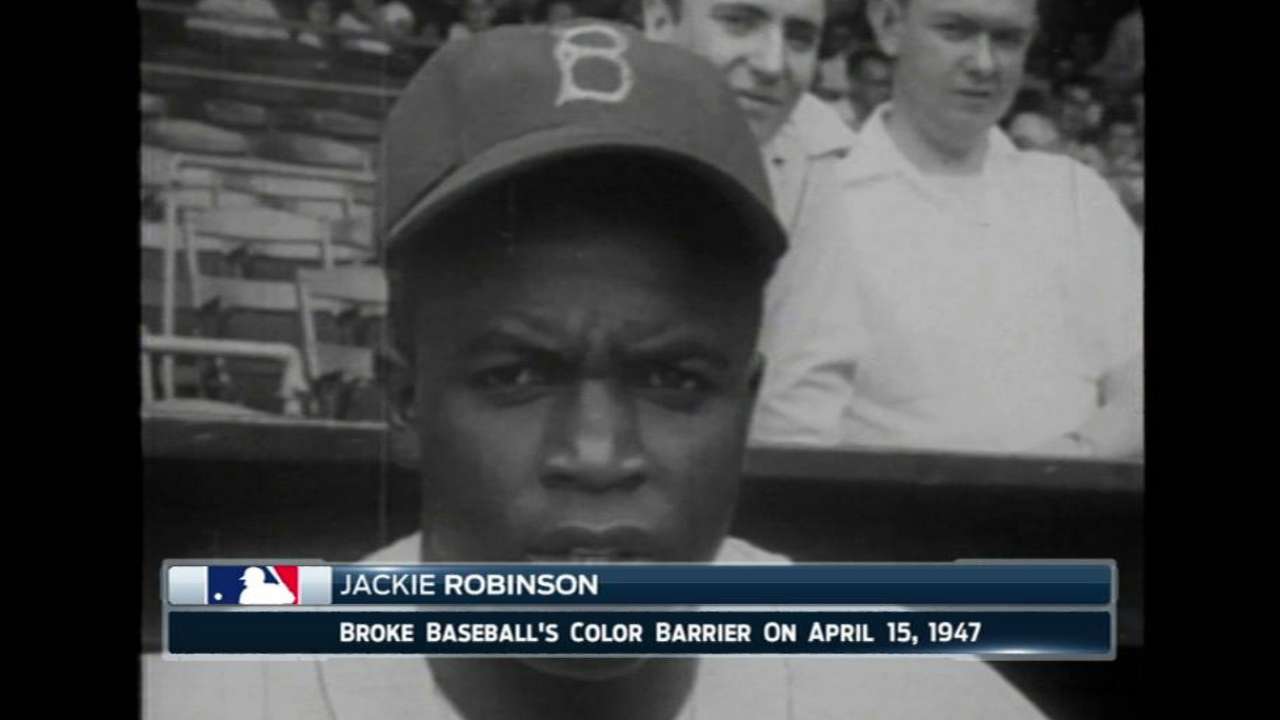 MINNEAPOLIS -- Royals center fielder Lorenzo Cain said he is honored to put on uniform No. 42.
"It's a special moment," Cain said. "It's a day we all celebrate wearing 42. We definitely will pay our respects."
Major League Baseball celebrated Jackie Robinson Day on Wednesday with all players and on-field personnel wearing No. 42.
Thinking of all that Robinson had to endure to pave the way for African-Americans to play in the Major Leagues makes Cain never take for granted his position in the big leagues.
"I would say a few years into my career I started to realize what he did," Cain said. "Even when I went to the movie ['42'] it made me even more aware. I know that movie doesn't tell the whole story, but it's as close as we'll get to kind of picture all he had to go through -- the perseverance.
"He was strong. I can't imagine what he went through. I can't imagine anyone having to deal with what he had to deal with."
Jeffrey Flanagan is a reporter for MLB.com. Follow him on Twitter at @FlannyMLB. This story was not subject to the approval of Major League Baseball or its clubs.