Robinson's legacy has special meaning for Stewart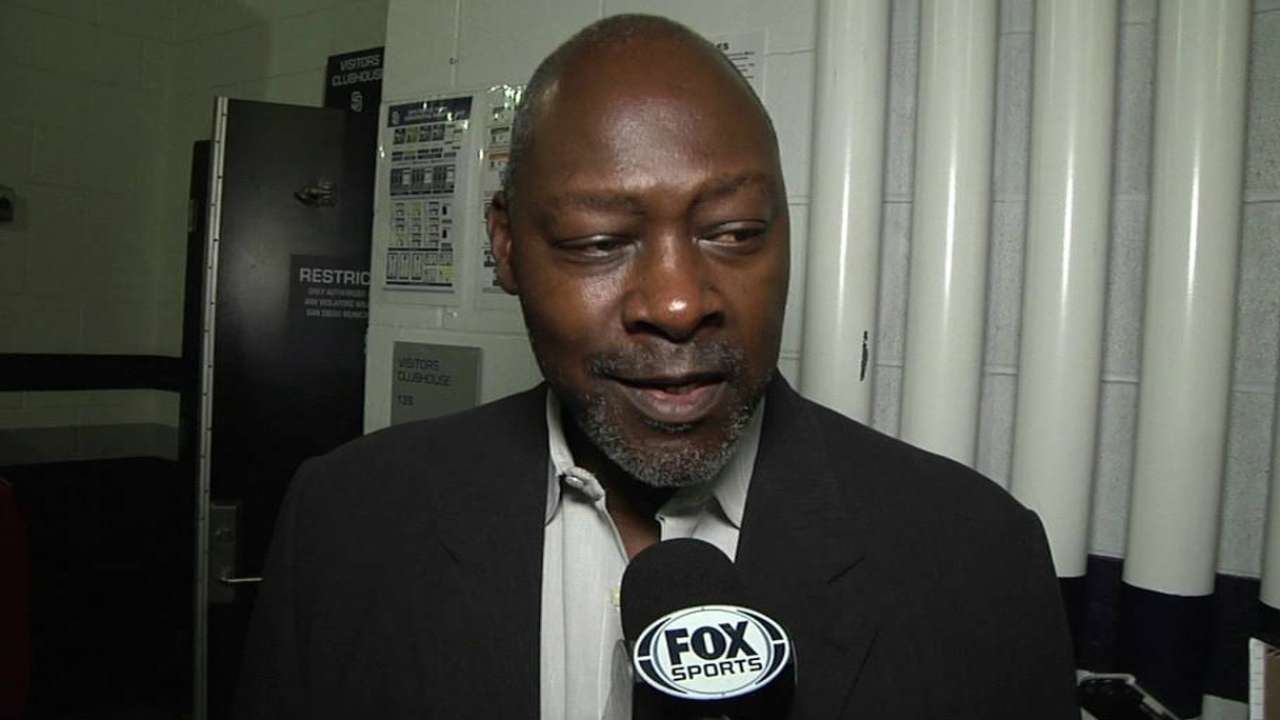 SAN DIEGO -- If you're going to ask D-backs general manager Dave Stewart about Jackie Robinson, you'd better make sure to leave yourself some time.
"I could talk about that all day," Stewart said.
Stewart is the only current African-American general manager in baseball. (Two other former African-American GMs -- the White Sox's Kenny Williams and the Marlins' Michael Hill -- were promoted in recent years to executive vice president and president of baseball operations, respectively.)
Stewart is especially appreciative of the opportunities that Robinson helped create when he broke Major League Baseball's color barrier on April 15, 1947.
"Where would I be had that not happened?" asked Stewart, who pitched for 16 years in the big leagues before retiring after the 1995 season. "How far would we have progressed if that had not happened? When would Willie Mays have gotten his opportunity? Hank Aaron? Don Newcombe? Bob Gibson? Some of the great players in the game. His representation for us as people, how he handled the different situations, adversity, is just tremendous. I'm not too sure that I myself would have done what he did under the circumstances that he did."
To honor Robinson's legacy, Major League Baseball retired his No. 42 in 1997. Each year on April 15 every player in baseball wears uniform No. 42 without a name on the back.
"Breaking down barriers -- and when we talk about it, we're talking about all barriers -- and some people see Jackie Robinson as just a man who broke down the color barrier to get into baseball," Stewart said. "But he's actually served as a good role model in life, in different barriers and different actions in this world."
Steve Gilbert is a reporter for MLB.com. Read his blog, Inside the D-backs, and follow him on Twitter @SteveGilbertMLB. This story was not subject to the approval of Major League Baseball or its clubs.