Wieters, injured Orioles progressing toward return
Catcher gets five at-bats in simulated game; Paredes, Hardy head for rehab stints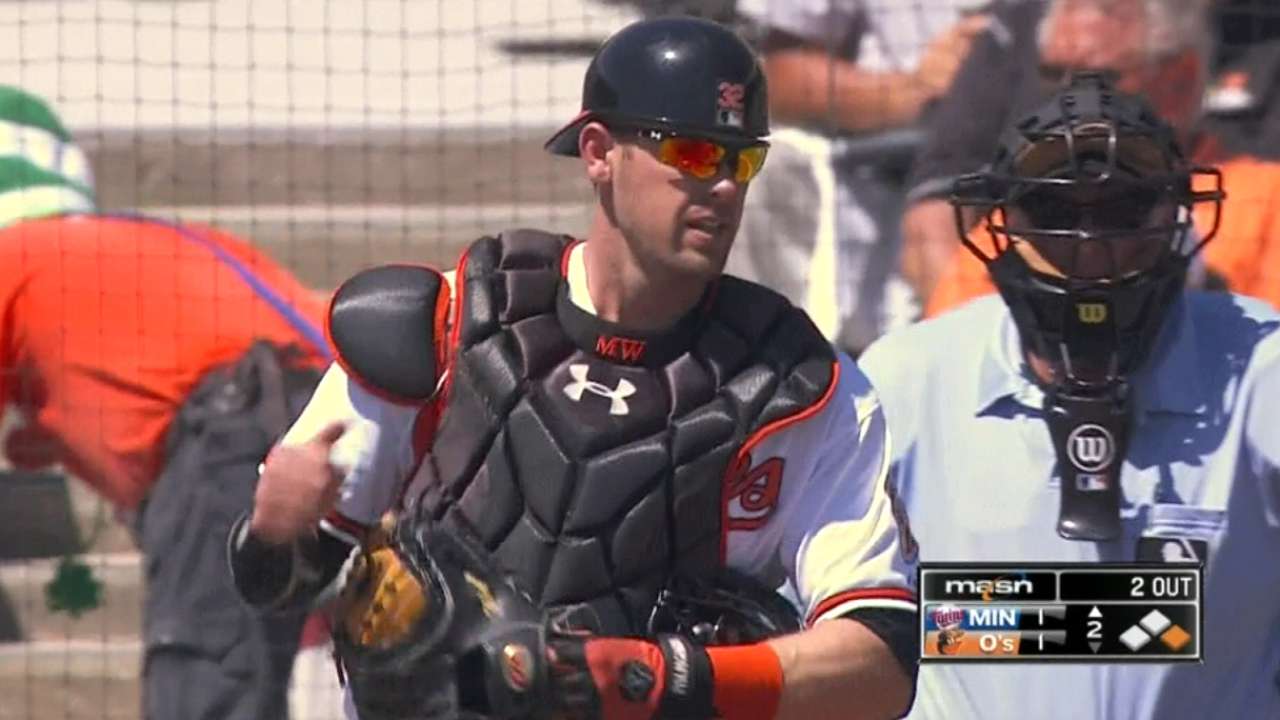 BALTIMORE -- Orioles manager Buck Showalter said his injured players have continued making progress in rehab.
Before Wednesday's game against the Yankees, Showalter said catcher Matt Wieters (elbow tendinits) threw out to 120 feet, caught three batting practice sessions and one from a starting pitcher. In addition, Wieters batted five times in a simulated game down at extended spring training in Florida, but there's still no return date set yet for the Orioles' catcher.
Infielder/outfielder Jimmy Paredes is getting closer to coming back. He'll be meeting with Showalter Thursday before the Orioles head out to Boston to discuss his situation.
Paredes (lower back strain) took four or five at-bats Wednesday and played right field. Showalter said he's on his way back to Baltimore and, if everything works out, could be doing a rehab assignment with shortstop J.J. Hardy in Double-A Bowie starting this weekend.
"[Paredes] is going to need some games, probably in Bowie, that's where it fits," Showalter said.
Jeff Seidel is a contributor to MLB.com. This story was not subject to the approval of Major League Baseball or its clubs.