Granderson, Mayberry Jr. honor Robinson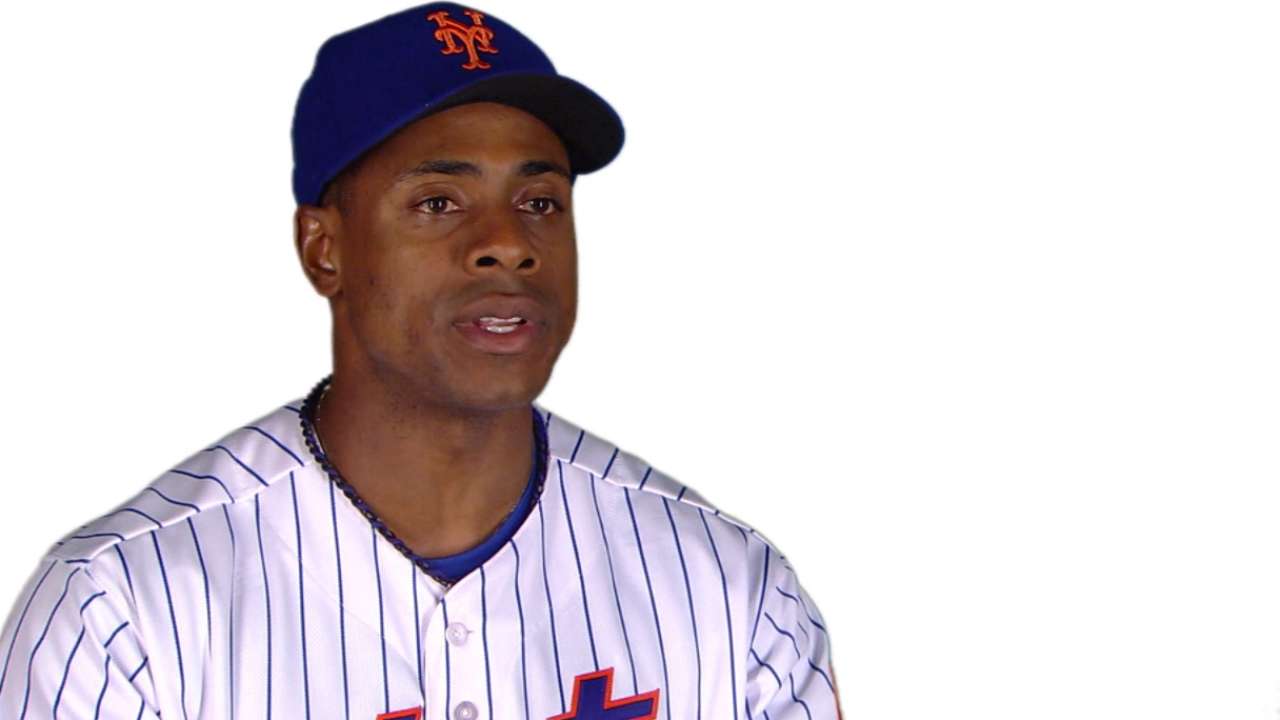 NEW YORK -- On a day when every Major League player remembered Jackie Robinson by wearing his number on their backs, Mets right fielder Curtis Granderson decided to honor the baseball legend from head to toe.
Never mind matching orange and black cleats. Wednesday Granderson tied on custom sky blue spikes designed with Robinson in mind. Made by Chicago-based graffiti artist The Sole Revival, the New Balance shoes combine a contemporary urban spray paint theme with history. The letters "JRD" branded near the toe and number "42" by the heel provide a nice touch.
"Jackie did great things to allow me to play this game," said Granderson, who for the third straight year will auction off the custom pair for charity. "Breaking the color barrier, that was for not only African Americans, but people of all color. He's also the reason I get to have a chance to have teammates from Latin America, Asia, Mexico, Canada. I've have a long list of great teammates all thanks to Jackie Robinson."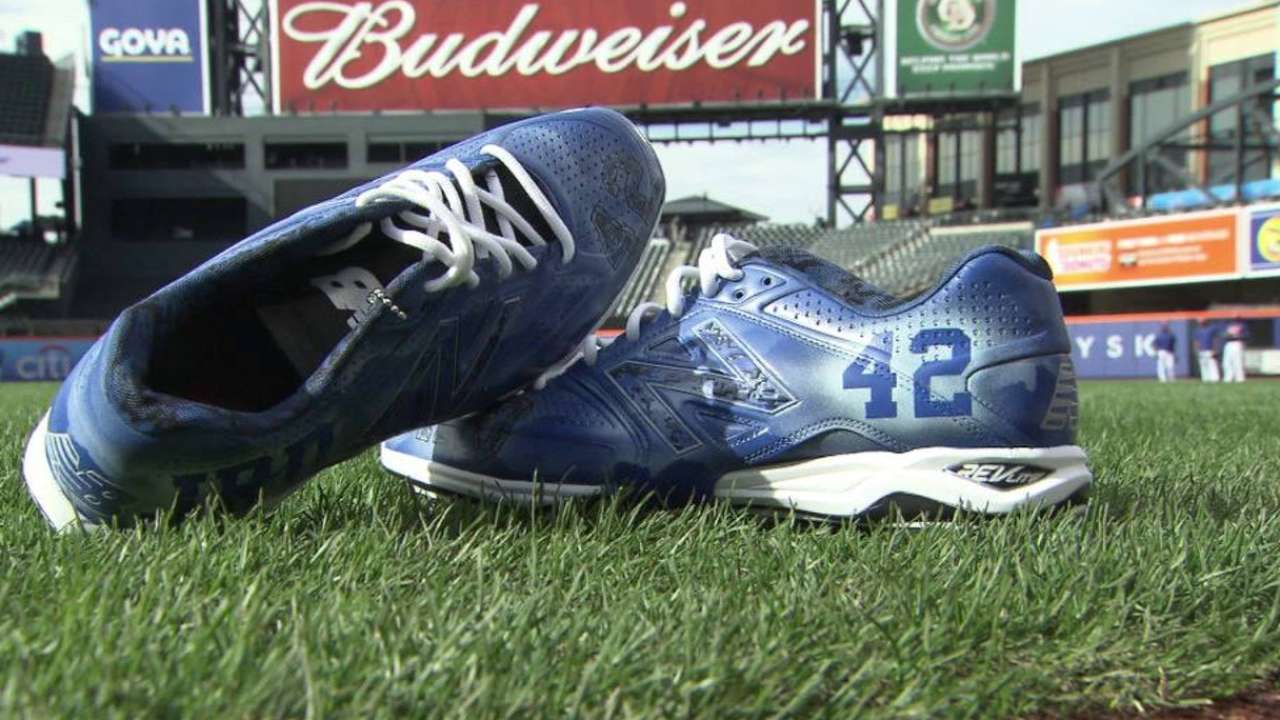 It has been exactly 68 years since Robinson jogged out to first base for the Brooklyn Dodgers and became the first African American player to appear in the Major Leagues. Fifty years later, in 1997, each team retired his No. 42 simultaneously, while allowing current players with the number to wear it until retirement. The last grandfather case, Mariano Rivera, retired after the 2013 season, making this the second year Robinson's number sits shelved for good.
Except for today.
Ken Griffey Jr., was the first player to wear the number in tribute on April 15, 2007. Now every Major Leaguer wears it on this day each year. A constant stream of pinstriped "42s" lined the Mets clubhouse pregame, from Granderson in one corner to John Mayberry Jr. in the other.
"It's definitely a special feeling," said Mayberry Jr., whose father, former Major Leaguer John Mayberry, taught him Robinson's story at a young age. "Everyone is taking time out to really reflect on it and show gratitude and appreciation for what he brought to the sport."
Mookie Wilson, the 1986 World Series hero, and original Mets pitcher Al Jackson, historically two of the club's most celebrated African American players, participated in Wednesday's pregame first pitch ceremony.
Mets fans can show appreciation and gratitude at every home game, thanks to the 19,000 square foot Jackie Robinson Rotunda that welcomes visitors at Citi Field's main entrance. The area includes a nine-foot statue of Robinson and exhibit on his life. It's presence makes Met players uniquely situated to reflect on Robinson's accomplishments.
"He was one of those legends that you grew up putting on a pedestal," Mayberry said. "You hear about Babe Ruth, Lou Gehrig. On a similar note I think the Jackie Robinson story is right there. The excitement that he brought to the game, even more so the personality and ability to endure what he had to."
Joe Trezza is an associate reporter for MLB.com. This story was not subject to the approval of Major League Baseball or its clubs.