Plunking by rookie pitcher 'frustrating' for injured Rios
Royals outfielder, hit by Twins' Graham, out indefinitely with broken hand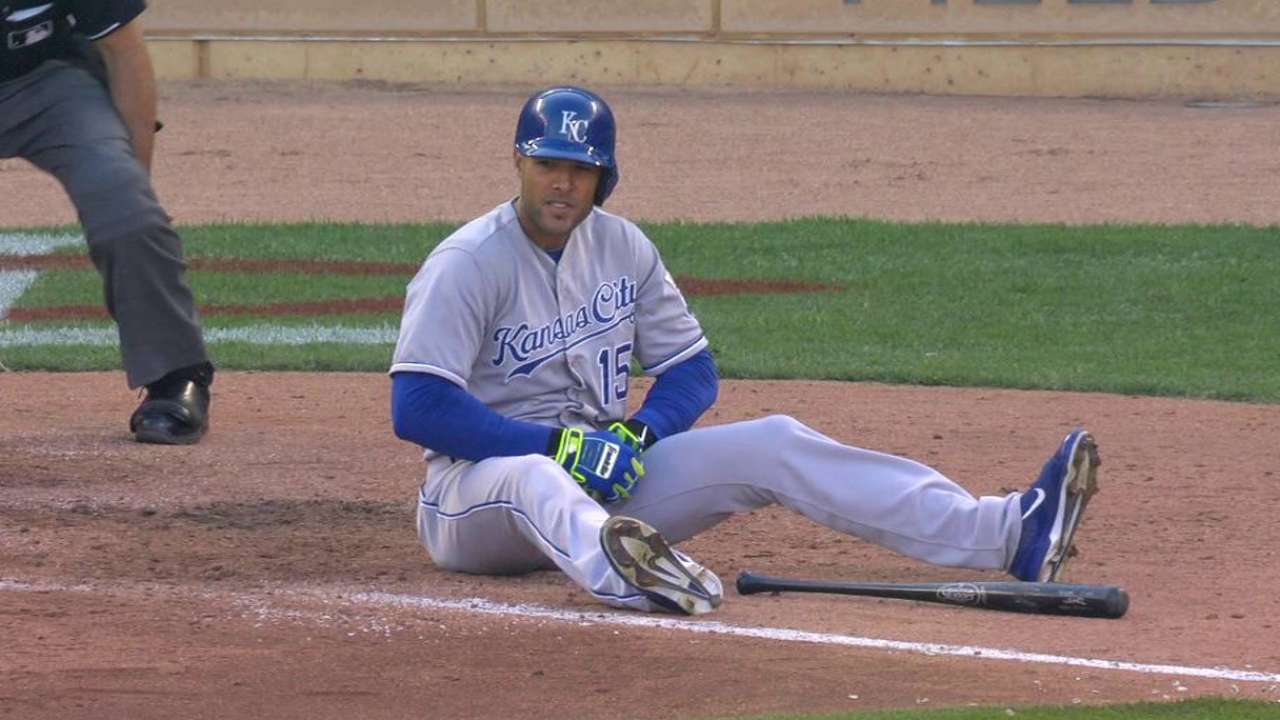 MINNEAPOLIS -- Royals right fielder Alex Rios spoke calmly and thoughtfully about his frustration with losing time on the disabled list after being plunked in the hand by Twins rookie and Rule 5 pitcher J.R. Graham.
Rios suffered a fracture of the fifth metacarpal in his left hand when hit with a pitch Monday in the eighth inning with the bases loaded. He went on the 15-day disabled list on Tuesday and will be out indefinitely.
"It's very frustrating when you get inexperienced pitchers coming to the mound with a lot of energy and not being able to control their emotions," Rios said. "That's a recipe for disaster when you have high-energy guys who are unable to control their emotions and you put them in high-pressure situations and they don't know what to do. Then things like this happen.
"Teams need to assess these things in a better way. They have to understand if guys are ready to be in that situation or even here [in the Major Leagues]. ... What I'm trying to say is you have to understand who is ready to be in the big leagues."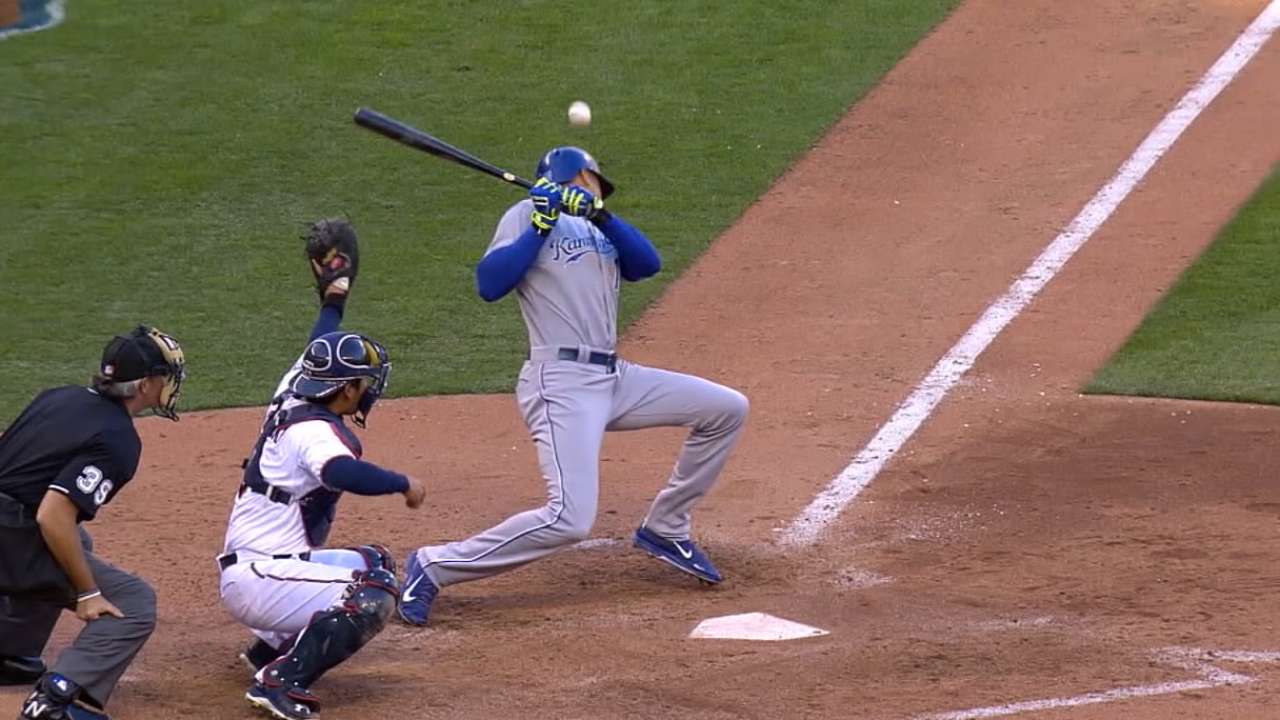 Said Graham: "I'm not trying to hit anyone with the bases loaded. So, it's just baseball. The ball slipped and it got him. I could tell he was upset, but I wasn't going to say anything. I just wanted another ball and was more mad at myself than anything."
Rios was hit with a fastball and knew immediately there would be a problem.
"I knew something was going on," Rios said. "There's not much to give when you get hit in that place [the top of the hand].
"It's always frustrating. We prepare ourselves in the offseason to play 162 and then you lose time for accidents like this."
Jeffrey Flanagan is a reporter for MLB.com. Follow him on Twitter at @FlannyMLB. Rhett Bollinger contributed to this report. This story was not subject to the approval of Major League Baseball or its clubs.