Puig, Crawford sit out with minor injuries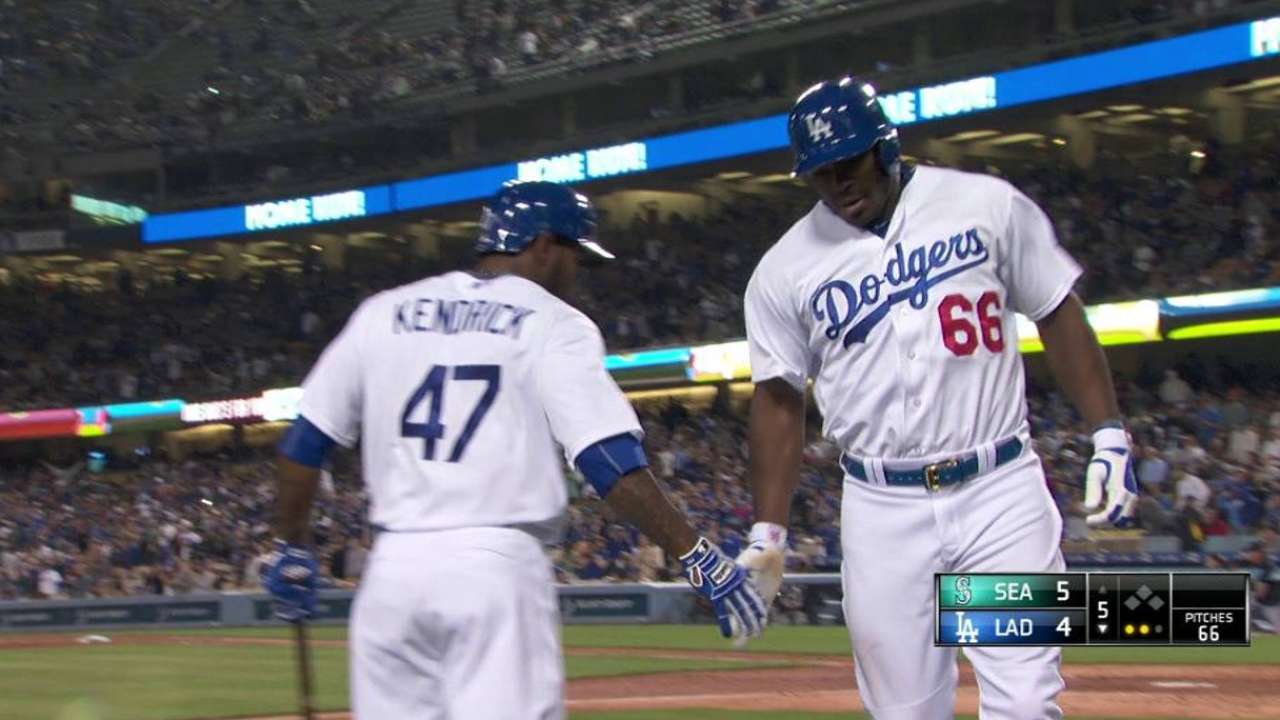 LOS ANGELES -- Carl Crawford joined fellow Dodgers outfielder Yasiel Puig on the sidelines Wednesday night with minor injuries, but both could return when play resumes Friday night.
Puig was improved, but still had some tightness in his left hamstring, first felt during Monday night's game. Manager Don Mattingly said he would take advantage of the Thursday off-day to give Puig three full days to rest the leg.
"As of right now, I feel like he's going to be ready to play Friday," Mattingly said. "Hamstrings can be tricky, so I'm never that confident. But a bad one is where nobody can walk."
Crawford jammed his left foot Tuesday retreating into second base after slipping while rounding the bag on a fourth-inning single by Joc Pederson. He said it was a minor injury.
Andre Ethier, who doubled Monday night and homered Tuesday night, started in place of Puig. Scott Van Slyke started in left field for Crawford.
In addition, reliever Joel Peralta was being treated for a stiff upper back, but is probably available to pitch.
Ken Gurnick is a reporter for MLB.com. This story was not subject to the approval of Major League Baseball or its clubs.