Poor outing for Miley continues recent rotation trend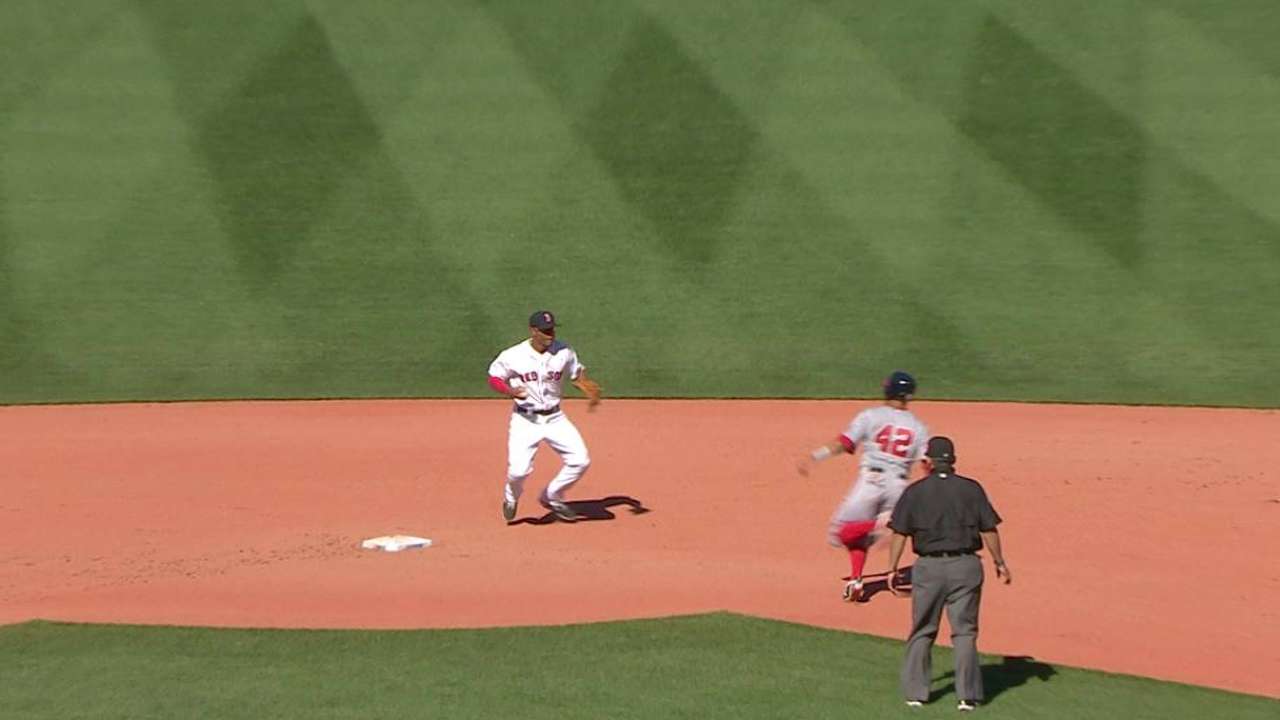 BOSTON -- The last thing the Red Sox want to do is create fodder for the peanut gallery that frets about the club's lack of an ace. But over the last four games, only Rick Porcello has produced a quality outing.
Three of the starts -- capped by Wade Miley's clunker in a 10-5 loss to the Nationals on Wednesday -- were far less than what manager John Farrell is looking for.
On Sunday at Yankee Stadium, Clay Buchholz was belted around for nine hits and 10 runs (nine earned) over 3 1/3 innings. Justin Masterson imploded in the fifth inning on Tuesday, and his overall stat line (4 2/3 innings, seven runs) wasn't pretty. Then came Miley on Wednesday, and he didn't offer the Red Sox length (2 1/3 innings) or effectiveness (seven runs, three walks).
"We come away with a series win," said Farrell. "I will say we have the capability from a starting standpoint to keep a game under control, and that needs to be more consistent than this turn through the rotation."
Joe Kelly will complete the second turn through for Boston when he pitches Friday night against the Orioles. Kelly was masterful in his first start of the season at Yankee Stadium.
The slump of the rotation has been untimely, considering it started two days after the Red Sox played 19 innings against the Yankees.
"Offensively, we're pretty good," said shortstop Xander Bogaerts. "If those pitchers can just hold the game a little bit more, we'll be OK. We all go through struggles. I guess it was this series for them, but we won two out of three, and that's important."
The Red Sox have won two out of three in all three series they've played so far, and they'll certainly take that.
But to get to October this season, the consistency of the starting staff will be vital.
Miley was disappointed he couldn't lead the Red Sox to a sweep, something Buchholz was unable to do in New York.
"It's always good to win a series, but it's an important game," Miley said. "We had those guys where we wanted them and I didn't do my job."
When Miley is right, he pounds the strike zone with sinkers. He left many of his pitches up against the Nationals.
"Really, the whole outing wasn't very good," Miley said. "I never established the strike zone. I got behind in a lot of counts. That's what's going to happen."
Ian Browne is a reporter for MLB.com. This story was not subject to the approval of Major League Baseball or its clubs.