Bauer's season-opening run ends with nine hitless innings
After tossing six hit-free frames in debut, righty adds three more Wednesday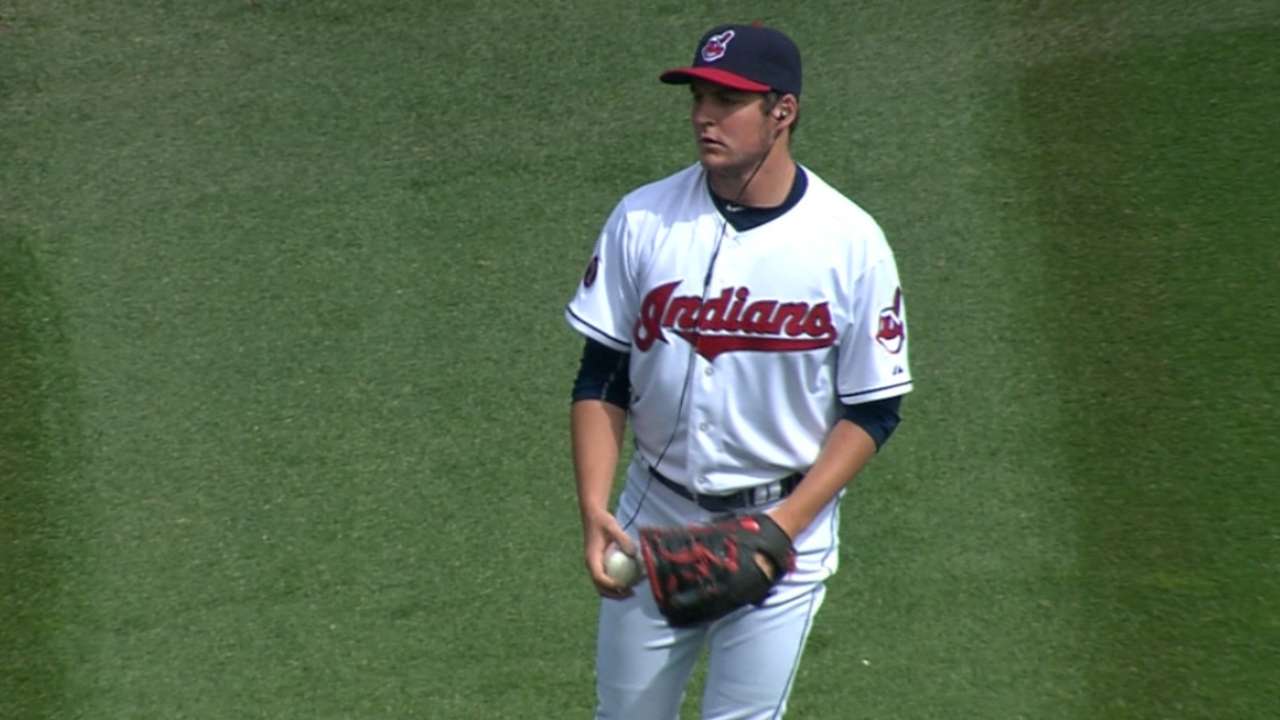 Trevor Bauer's impressive start to the 2015 season has him in the annals of some of the best no-hit stints to begin a year in baseball history.
The Indians right-hander, who was pulled after six no-hit innings in his season debut against the Astros last week, racked up three more no-hit frames against the White Sox on Wednesday to extend his season-starting streak to nine. He gave up his first hit of 2015 to Jose Abreu to lead off the fourth inning.
Wilson Alvarez threw 11 1/3 no-hit innings for the White Sox to begin his 1991 season (albeit in August) with a no-hitter, and Hideo Nomo threw 10 2/3 innings to start his 2001 season -- a no-hitter on April 4, then 1 2/3 innings before giving up a hit on April 10.
Bob Feller is the only pitcher to throw a no-hitter on Opening Day, and he gave up a hit to the first batter he faced in his second start of the season in 1940.
Bauer did not allow a hit against the Astros on April 9, but he did walk five and was pulled after 111 pitches (65 strikes). The bullpen held up the no-hitter until the ninth inning.
Bauer faced 34 batters before allowing a hit this season. Since 1974, it was the second-longest such streak, behind only Nomo's 37 in 2001.
Joey Nowak is a reporter for MLB.com. Follow him on Twitter at @joeynowak. This story was not subject to the approval of Major League Baseball or its clubs.