Fenway observes moment of silence for Marathon victims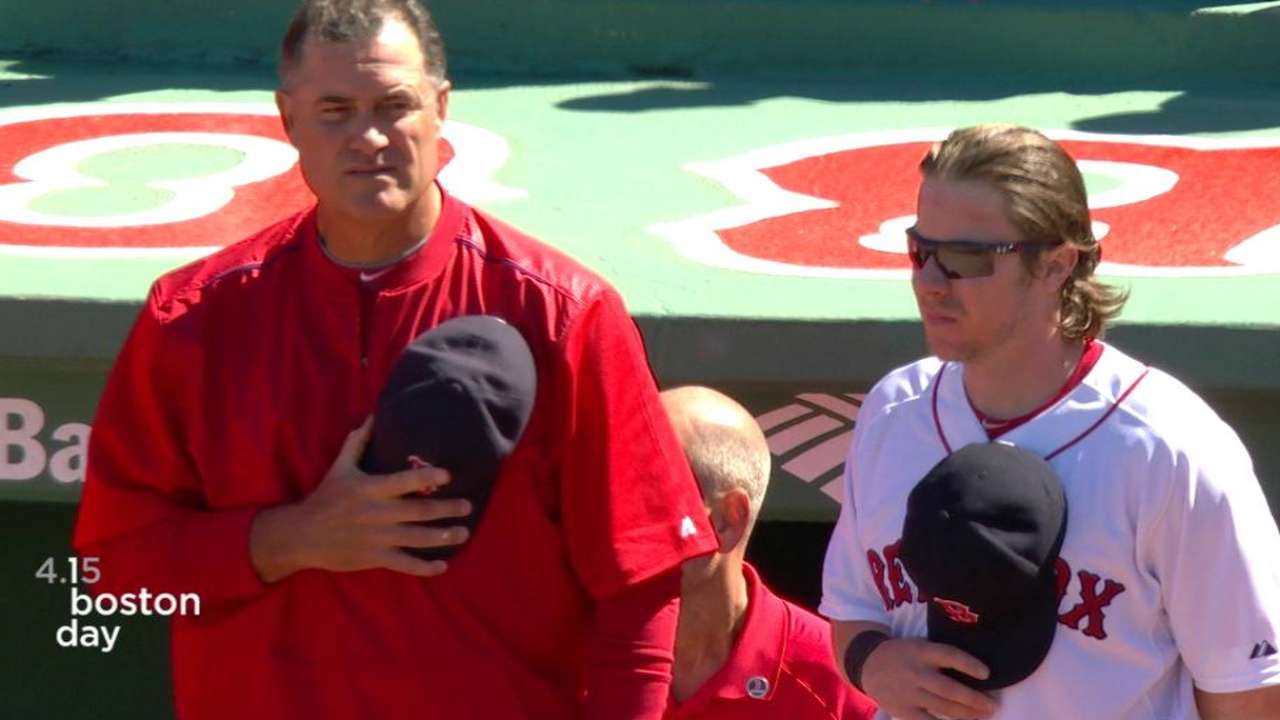 BOSTON -- Two years ago, the Red Sox played a pivotal role in unifying their city following the tragic events of the Boston Marathon bombings. Designated hitter David Ortiz memorably galvanized fans with an emotional pregame address in the days following the incident, while the organization recognized victims on numerous occasions as the team wound up accomplishing an improbable worst-to-first run to win the 2013 World Series.
On Wednesday, at exactly 2:49 p.m. ET during the fourth inning of their series finale versus the Nationals, the Red Sox recognized the city-wide moment of silence held in remembrance of those killed or wounded in the attack. A brief announcement preceding it provided details about the victims and was punctuated by the declaration, "We are one Boston."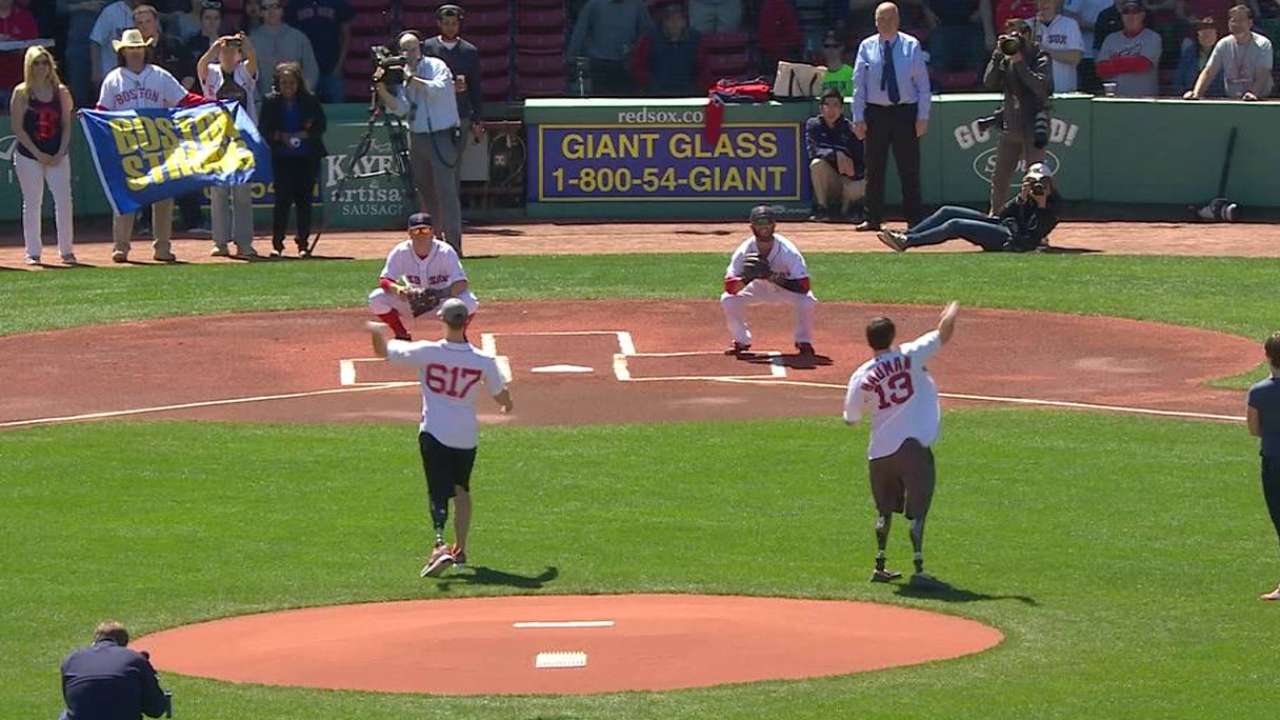 "We're fortunate that we play in front of a fan base that is so in tune with every team," Red Sox manager John Farrell said before the game. "The way they not only pay attention but react positive or negative, their passion. We as Red Sox are so fortunate to be a part of the fabric of the city in the connection that was even galvanized further two years ago.
"I think it's an extremely worthy pause in today's game. Whatever that will be -- whether it's in the midst of an at-bat or between innings, wherever 2:49 falls on -- we'll all pause for a minute and recall where we were."
Earlier in the game, amputee bombing victims Jeff Bauman and Patrick Downes each threw out a ceremonial first pitch standing side by side. Boston Mayor Marty Walsh was also in attendance.
The Red Sox honored other survivors by allowing them the opportunity to declare, "Play ball," while holding up a large banner that read "Boston Strong." As they exited the field, they were applauded by members of both teams and the crowd alike.
Alec Shirkey is an associate reporter for MLB.com. This story was not subject to the approval of Major League Baseball or its clubs.