Royals to keep Cain in center when Dyson plays
Speedster Gore recalled from Double-A to replace injured Rios on roster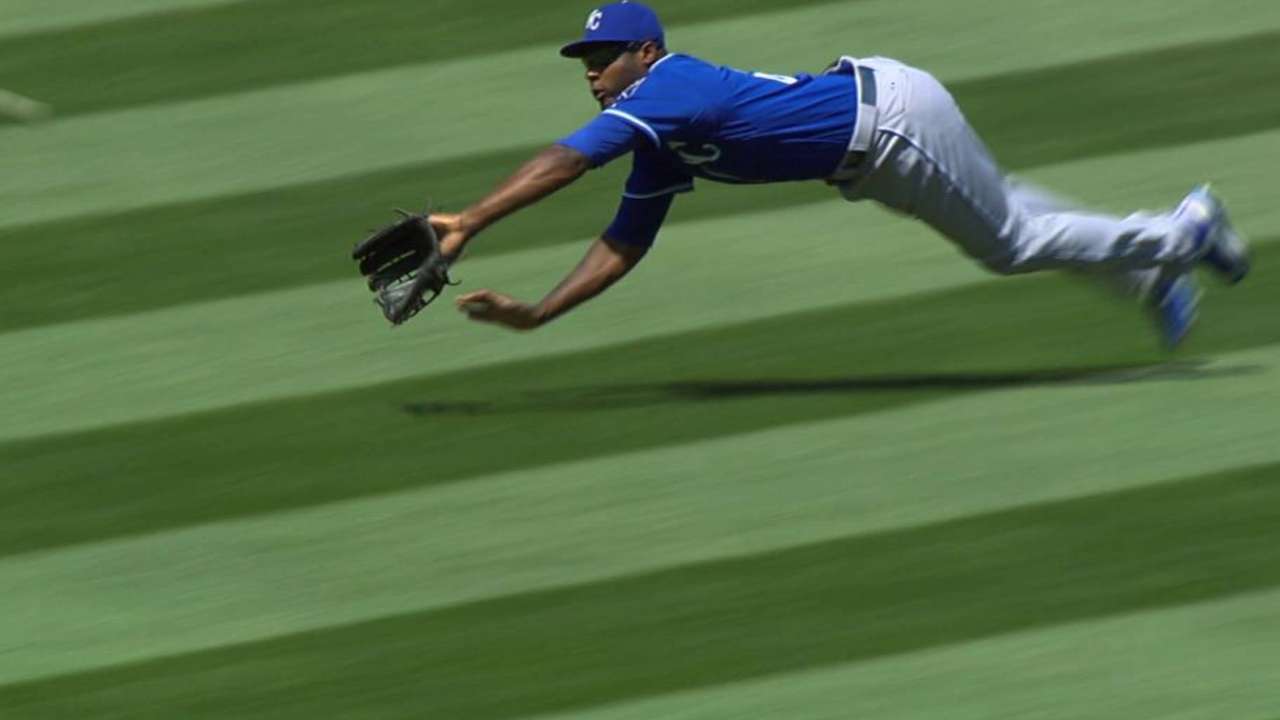 MINNEAPOLIS -- When the Royals used outfielder Jarrod Dyson as a defensive replacement last season, he primarily was inserted into center field with Lorenzo Cain then shifting to right.
But that won't be the alignment now that right fielder Alex Rios was placed on the disabled list with a fracture of the fifth metacarpal in his left hand.
Cain will stay in center field and Dyson, when he plays, will take over in right.
One of the results of Dyson playing right field and keeping Cain in center field is that Cain will be less likely to lose his eligibility to win a Gold Glove as he did last year -- players must play 75 percent of their innings at a specific position to be eligible.
But Royals manager Ned Yost said he simply likes the alignment of Dyson in right and Cain in center.
"We played Dyson in right the last month in Spring Training," Yost said. "Cain is at home in center. Dyson has a right fielder's arm.
"We did that last year to protect Lorenzo's legs so he didn't have to cover the big gaps. [Coach] Rusty [Kuntz] worked really hard with Dyson in right this spring so we didn't have to be shifting Cain all the time.
"In my mind I got three center fielders in Cain, Dyson and [Paulo] Orlando. I don't know if I've ever had that before. But Cain is arguably the best center fielder in the game."
To replace Rios on the roster, the Royals called up speedster Terrance Gore from Double-A Northwest Arkansas.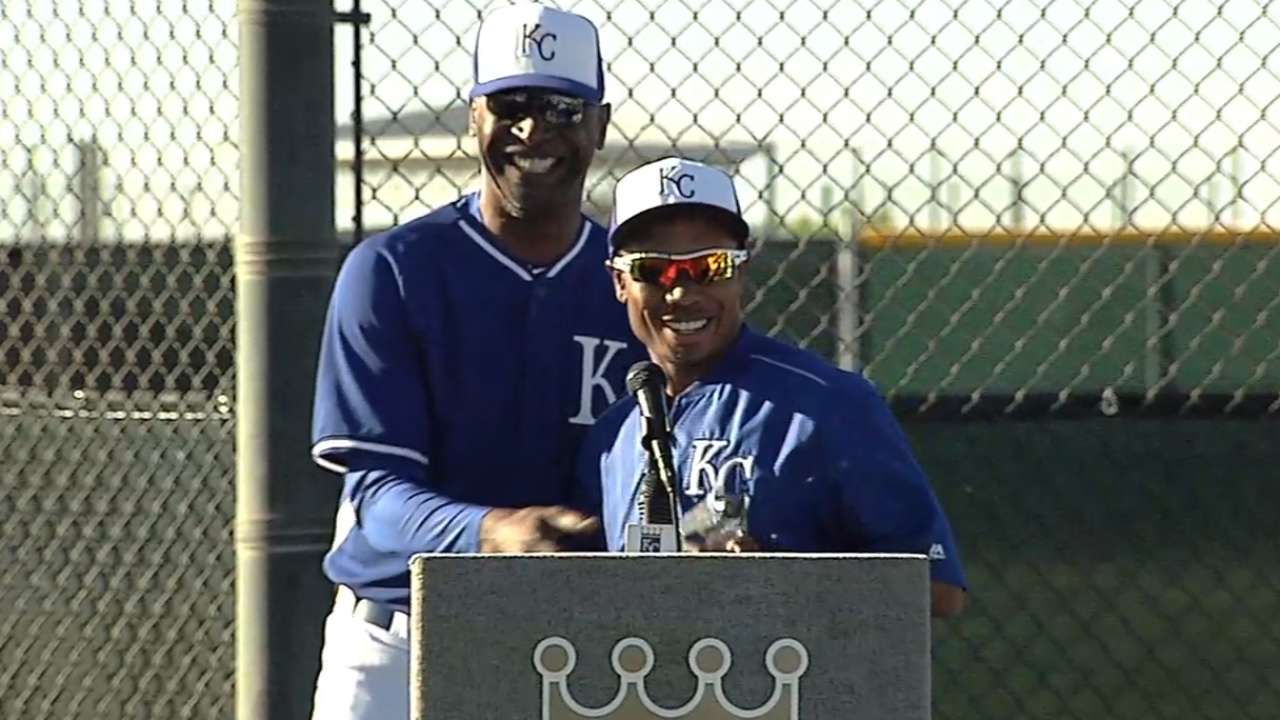 "We'll use him much like we did last year," Yost said. "He'll be a pinch-runner when Dyson already is in the game."
Gore, 23, appeared in 11 Major League games for the Royals during the regular season last year. He stole five bases. He appeared in six postseason games, scored two runs and stole three bases.
Gore was surprised he got the callup -- he was pulled in the middle of a game Tuesday before being told.
"I thought I did something wrong," Gore said, smiling. "Then I was pretty happy to find out why I got pulled."
Gore was hit in the face with a pitch in Spring Training but said he is fine now.
"It's a little sore still," he said. "But at least I can eat again instead of just having protein shakes all the time."
Jeffrey Flanagan is a reporter for MLB.com. Follow him on Twitter at @FlannyMLB. This story was not subject to the approval of Major League Baseball or its clubs.