Knee issue no longer hindering Bogaerts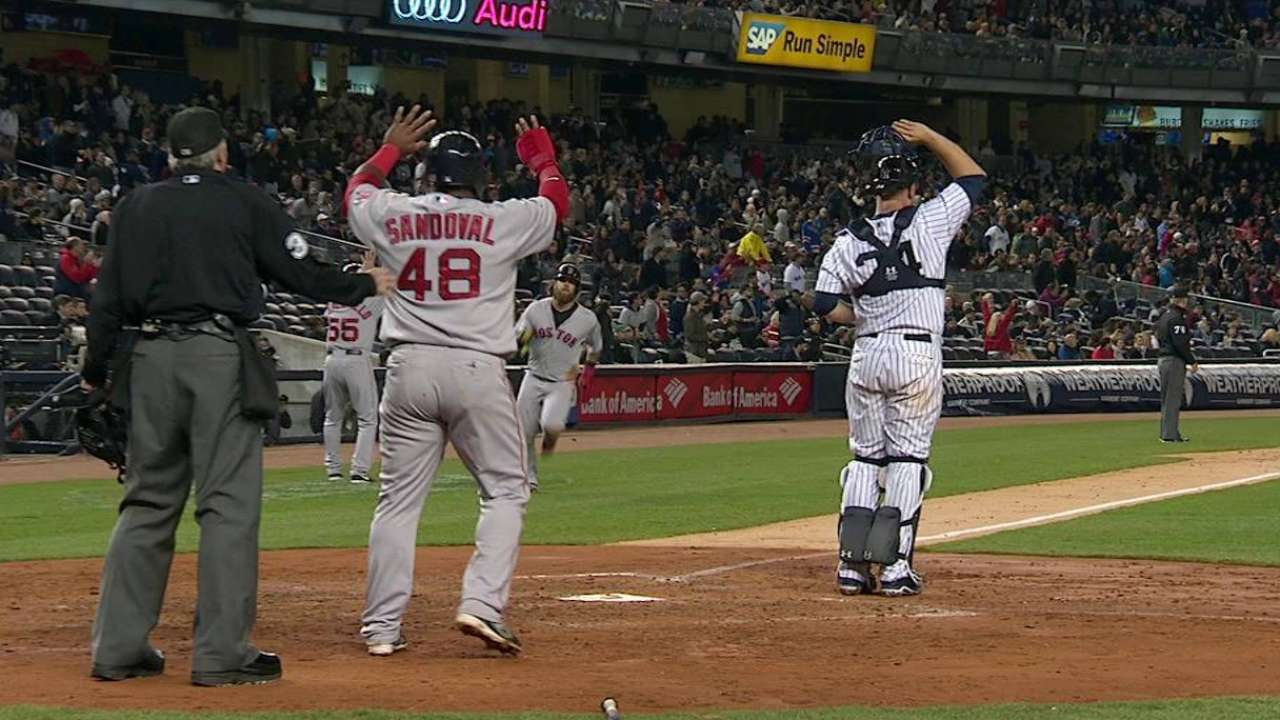 BOSTON -- The left side of the Red Sox's infield got healthy in short order.
Less than 24 hours after Xander Bogaerts underwent an MRI on his right knee, the shortstop was back in the lineup and batting seventh against Nationals lefty Gio Gonzalez on Wednesday.
Pablo Sandoval, who exited Tuesday's game after being plunked in the left foot by a pitch, was ready to play in the series finale, but manager John Farrell opted to go with the hot bat of Brock Holt.
"Bogey's ready to go. He went out after getting examined this morning, did some running, change of direction, some work on the field. He's a full go," said Farrell.
The switch-hitting Sandoval is 0-for-12 with five strikeouts against lefties this season, compared to 11-for-24 (.458) against righties.
"Panda's actually ready to go but felt like this was an opportune time to give him a day off, give us a little bit more of a right-handed lineup, even though that puts [left-handed-hitting] Brock Holt at third base," said Farrell.
David Ortiz got a rest for the day game after the night game and Allen Craig started at first base, with Mike Napoli serving as the designated hitter.
Ian Browne is a reporter for MLB.com. This story was not subject to the approval of Major League Baseball or its clubs.