Marlins, Gordon celebrate Jackie Robinson Day
Second-generation ballplayer, former Dodger has special pride in wearing No. 42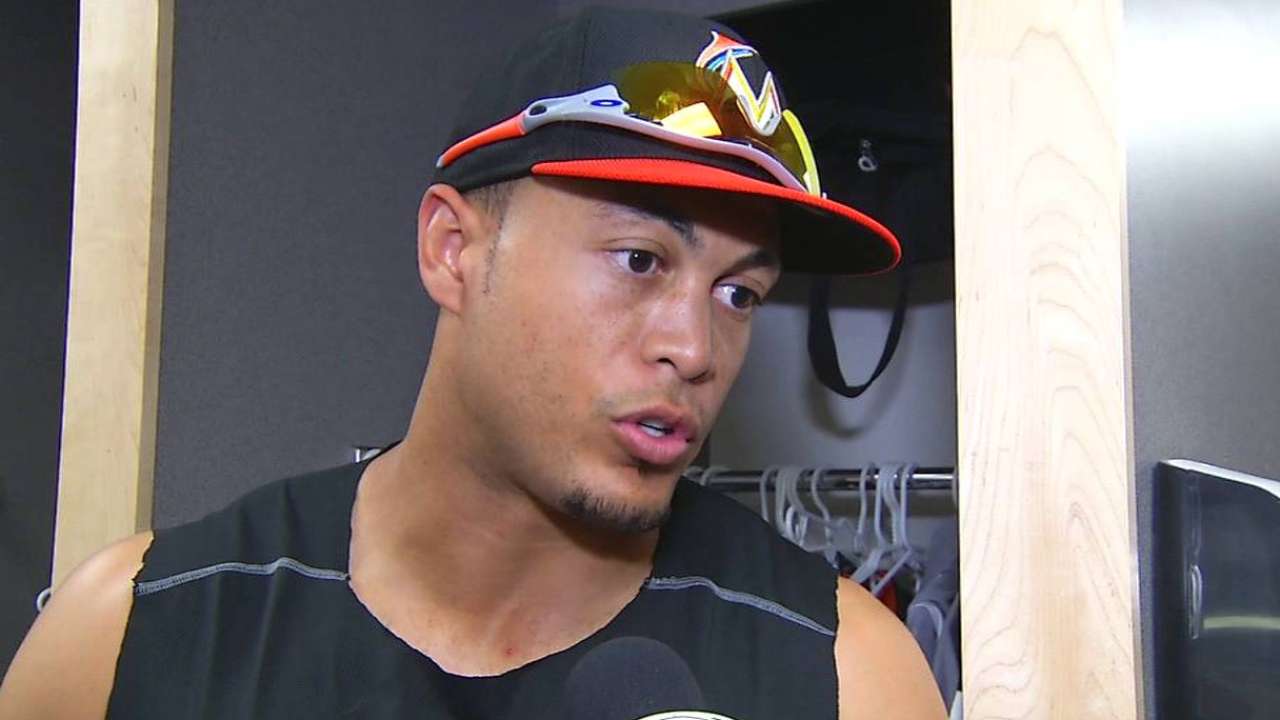 ATLANTA -- The son of former Major Leaguer Tom "Flash" Gordon, Marlins second baseman Dee Gordon learned at an early age the legend of Jackie Robinson. To this day, Dee honors the memory of the man who broke MLB's color barrier in 1947, and all he meant not only to baseball, but also to society.
On Wednesday, Major League Baseball continued its tradition of celebrating Jackie Robinson Day, once again with all players wearing No. 42.
Before the Marlins faced the Braves at Turner Field, Gordon said his father emphasized to him to "honor and respect" the day.
"Without [Jackie], we wouldn't be where we are today, and our family wouldn't be as blessed as we are," the Miami second baseman said.
Drafted by the Dodgers in the fourth round in 2008, Gordon broke into professional baseball in the same organization as Robinson.
"Jackie went through so much, and coming from the Dodgers, I got a better understanding of the history of it," Gordon said. "I was blessed to wear a Dodger uniform with 42 on it, and I'll take the same pride in it today in a Marlins uniform. It's a great day; I'm happy I can be a part of it."
This year marks the 70th anniversary of Jackie Robinson signing his first professional contract with the Brooklyn Dodgers organization in 1945, which was the first step toward his eventual breaking of the color barrier on April 15, 1947.
As has been tradition each April 15 since 2009, Major League Baseball will celebrate Jackie Robinson Day with all players and on-field personnel wearing No. 42 during that day's games, including the Civil Rights Game at Dodger Stadium.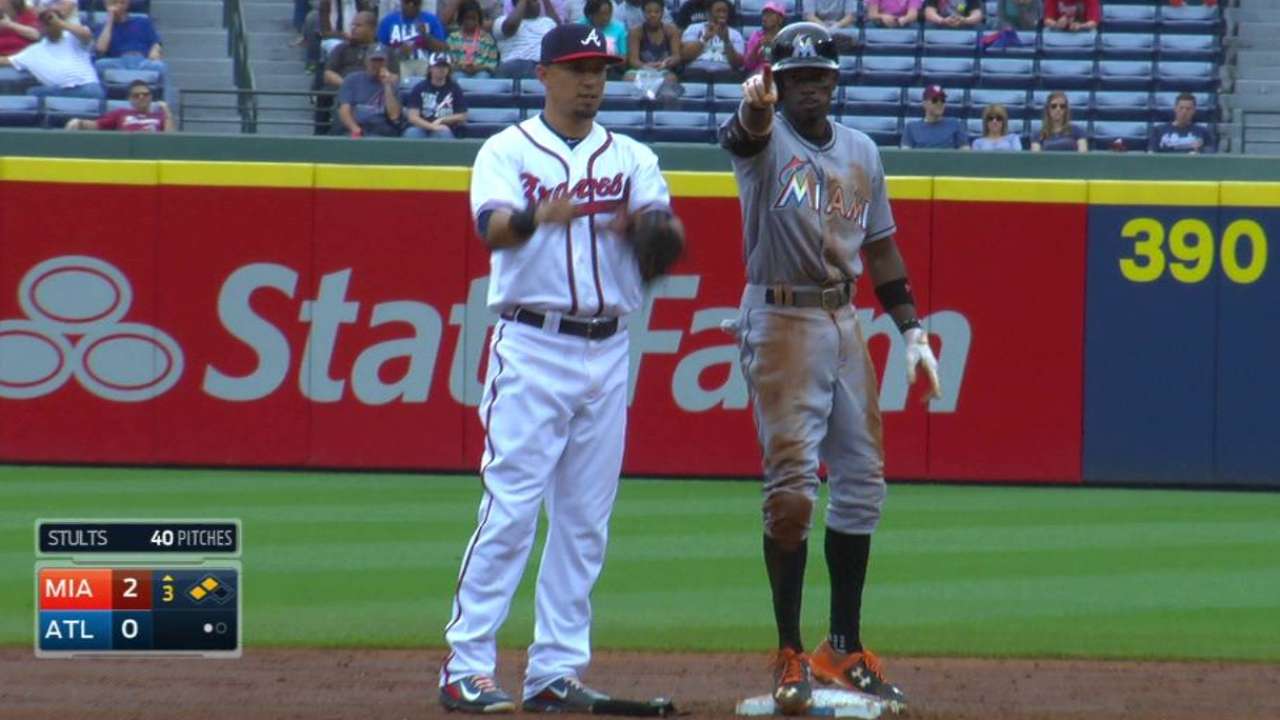 "It's an honor to play on this day, no question," said Marlins slugger Giancarlo Stanton.
Throughout the league, the annual celebration to commemorate the anniversary of Robinson breaking Major League Baseball's color barrier in 1947 featured on-field pregame ceremonies in ballparks throughout the league.
The Marlins acquired Gordon from the Dodgers at the Winter Meetings in December. He noted how big a deal Robinson remains to Los Angeles.
"It's crazy; you got the Dodgers, and you've got so many great players who come through," Gordon said. "Jackie Robinson was one of the best ever to put a jersey on, and he was an icon. It's just an amazing, humbling feeling for me to wear this jersey today."
Joe Frisaro is a reporter for MLB.com. He writes a blog, called The Fish Pond. Follow him on Twitter @JoeFrisaro. This story was not subject to the approval of Major League Baseball or its clubs.