'Pressing' Giants again give Hudson no support
Starter allows three runs in seven innings, takes loss vs. Rockies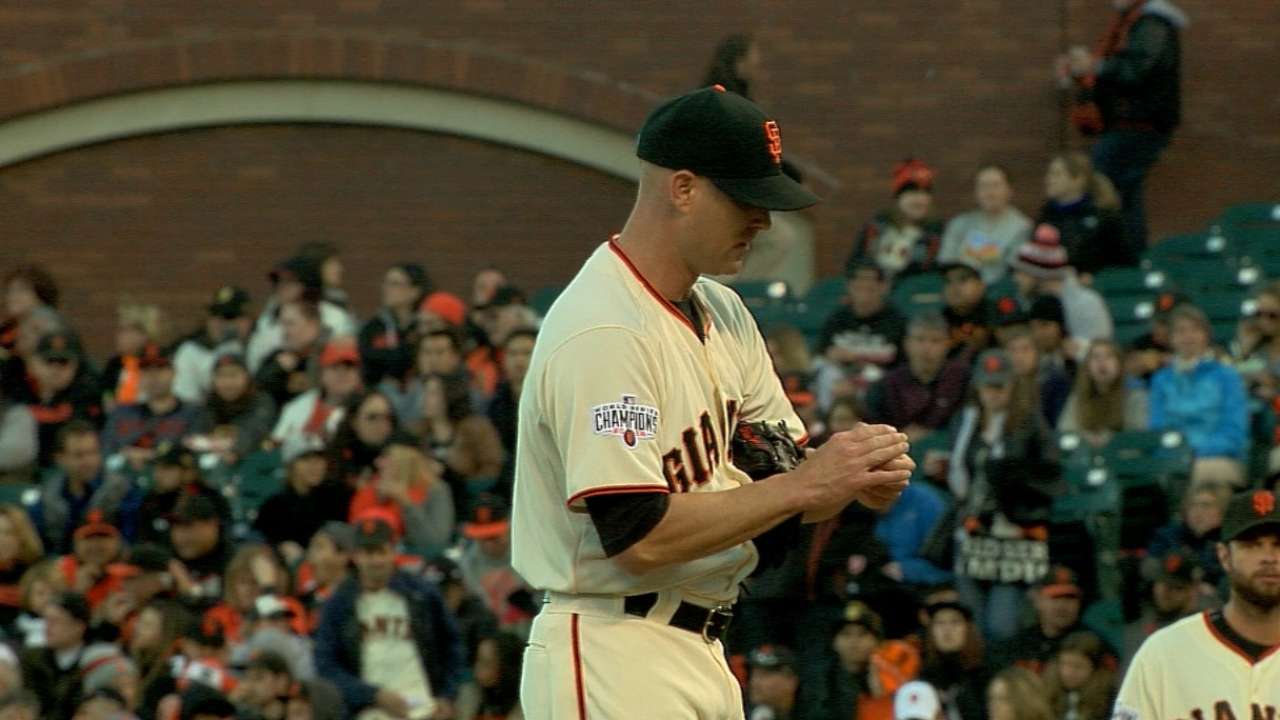 SAN FRANCISCO -- No one has to tell right-hander Tim Hudson that the Giants are in a horrific batting slump.
Hudson (0-1) is still waiting to get his first run of support this season and his first win after allowing just three runs over 13 1/3 innings in two starts. He gave up three over seven innings Tuesday night in a 4-1 loss to the Colorado Rockies at AT&T Park, San Francisco's fifth straight defeat.
Not that Hudson's complaining.
"It's one of those things as a pitcher we just go out there and try to do our job and try to take the pressure off of our guys offensively as much as we can, and we do that by putting up zeros," Hudson said. "Any time you get yourself into a little bit of a hole early, it's tougher on the guys. We had some pretty good at-bats. We're just having some tough luck getting some runs across the board right now."
Tough luck? That's a diplomatic way of putting it.
The Giants had gone 18 straight innings without scoring before pushing a run across in the eighth inning Tuesday. Over their past six games, the Giants have scored a combined eight runs, 1.33 per game.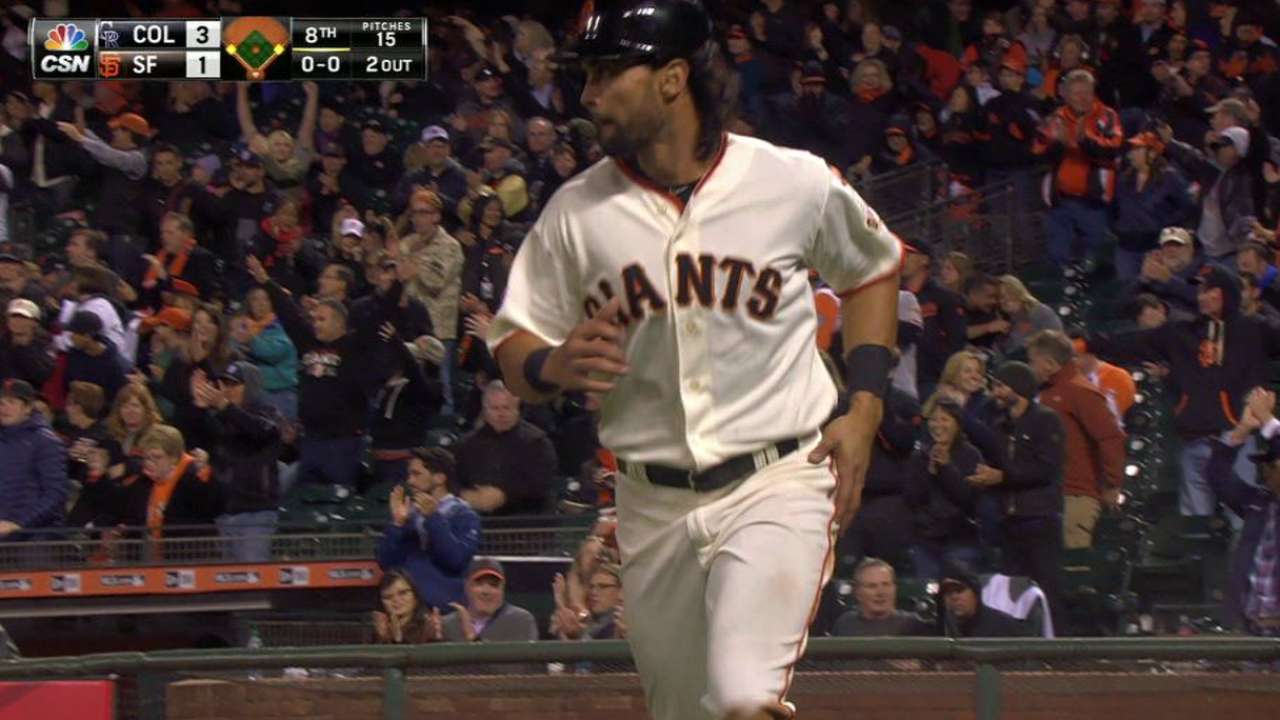 "We have some guys that are really, really I think pressing now," Giants manager Bruce Bochy said after the game. "It's pretty obvious looking at the at-bats. You go through it, and we have a few guys going through it right now. I think you see it more early in the season. When the numbers aren't there, they start trying too hard and start pressing. I'll give a couple guys a day off tomorrow. We've got to find a way to get these guys to relax and just throw out some quality ABs right now. That's not happening."
Bochy said shortstop Brandon Crawford, first baseman Brandon Belt and right fielder Gregor Blanco will be out of the lineup Wednesday night against Colorado.
"It's tough when you get as many guys as we have right now not seeing the ball well," Bochy said. "They'll come out of it, but it's frustrating because we're getting some pretty good pitching. Huddy, I thought he did a nice gutty job. He gave us seven solid innings there. We just can't get things moving right now."
Hudson struggled early, giving up two runs on three hits in the second inning and a run in the fourth, but he held the Rockies scoreless over the next three innings.
"I felt like I was settling down a little bit after the first couple of innings," Hudson said. "It took a little bit to get into the rhythm of the game. Unfortunately we were three runs down by the time I started figuring some stuff out. It was a tough one. It was a little bit of a grind out there but I was able to keep us in the game for the most part."
Eric Gilmore is a contributor to MLB.com. This story was not subject to the approval of Major League Baseball or its clubs.