MLB.com Columnist
Marty Noble
Harvey shows grit in protecting teammates
Mets ace makes presence felt in win over Phils, which included several hit batsmen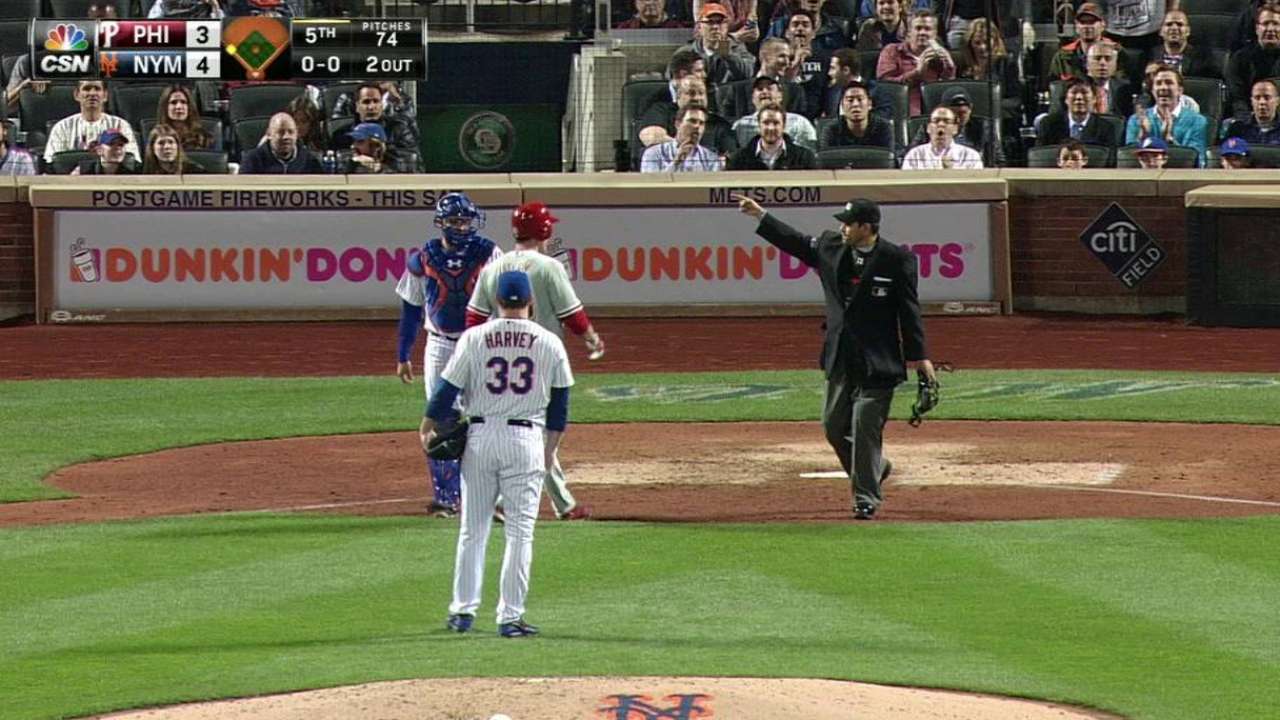 NEW YORK -- The comparisons had been to Seaver mostly. The colors of their uniforms matched of course, as did their right-handedness, the "we-can-do-this" attitude each projected. Periods of dominance, separated by decades, created an unquestionable link between the Mets' one Hall of Fame inductee and Matt Harvey.
The other comparisons were to -- who else? -- the Good Doctor. The excitement Harvey had created and the strikeouts he had amassed were Gooden-esque. It was a mere 30 years ago that Flushing regularly rocked because of Doctor K. It rocked in anticipation Tuesday night because Dark Knight was to pitch.
At 8:39 p.m., at a point otherwise identified as the top of the fifth, one on, two out, new comparisons were made involving the latest Mets demigod and other notable pitchers -- Bob Gibson, Don Drysdale, Nolan Ryan and Pedro Martinez.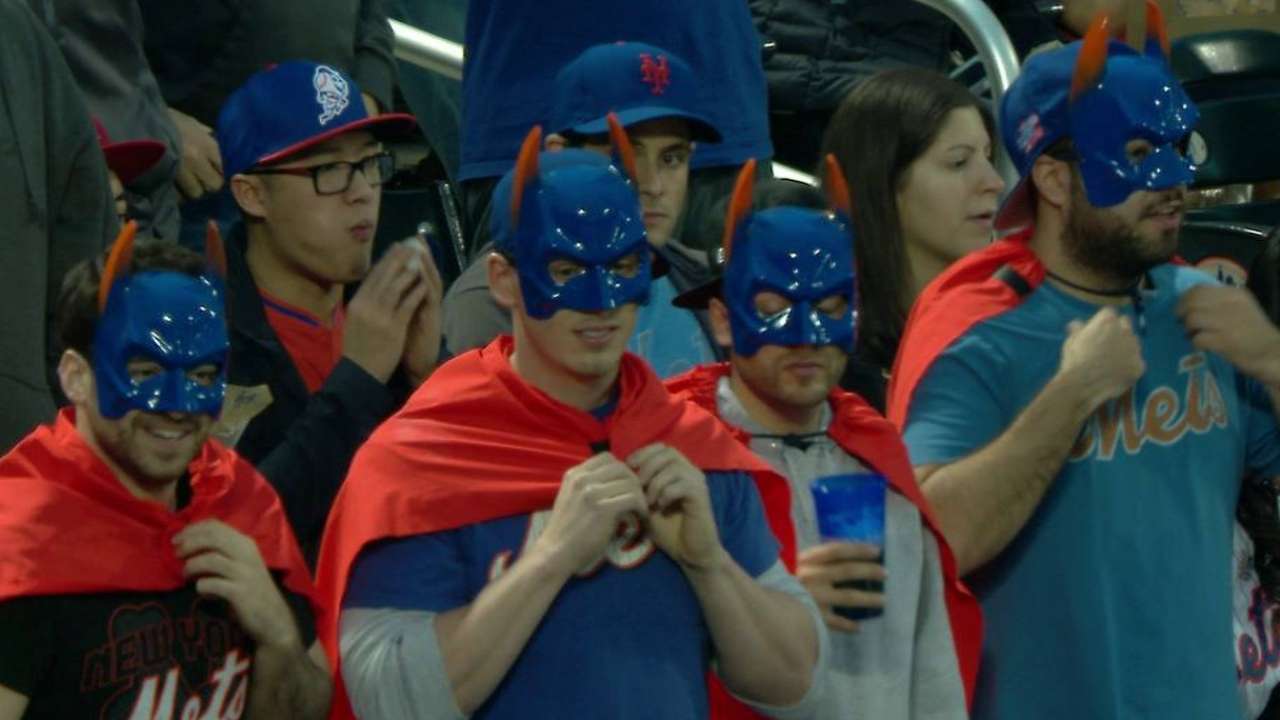 It was at that point that Harvey threw the 75th pitch of his workday, a 95.28 mph fastball that struck Chase Utley in the back but nearly passed behind him. It was a telling pitch, as telling as any of the other 2,881 he has thrown in his brief big league tenure. He hit the Phillies second baseman, a man with a habit of irking the Mets, the veteran left-handed hitter who had taken Harvey to school in his first two at-bats with a home run in the first inning and a single in the third.
When Utley was in the box in the fifth, Harvey decided enough was too much and, without moving his lips, said, "It stops here." Utley's lips formed words that would embarrass the meek. Only the first one was a figurative "ouch." The others were of equal length.
Two innings earlier, Harvey had done what position players demand from their pitching brethren; he'd provided protection -- albeit after the fact. He'd protected his shortstop Wilmer Flores by hitting Phillies shortstop Freddy Galvis in Galvis' first plate appearance after Flores had been hit by Phils starter David Buchanan.
A wordless "We're even" was understood by both teams at that point.
In the fifth though, Harvey sent a different, more emphatic message with his first pitch to Utley. It delighted the assembled multitude, made one impression and left another -- stitches and Commissioner Rob Manfred's signature in reverse. It hardly settled the score between him and Utley. And Utley made a statement of his own, hitting a second home run in the eighth well after the Mets starter had departed in what became a 6-5 Mets victory.
But message No. 95.28 had been received. And now the Mets and Phillies have reason to maintain the uneasy rivalry that developed in 2007 and '08 when Utley, Jimmy Rollins, Ryan Howard, et al. denied the Mets postseason entry.
* * * * *
The message delivered to Utley, now 6-for-13 against Harvey, no doubt will be received by the rest of baseball by brunch Wednesday, as if it had been had been tweeted. No regret on Harvey's part. Gibson, Drysdale and the others wanted the league to know to what degree they would go to protect, intimidate and irritate. They never had regrets. Harvey appears to have a similar philosophy.
Gibson once said, "I hit the No. 8 hitter sometimes just to let him know I know he stinks." Fellow Dodgers pitcher Stan Williams once noted that "'Drysdale and drill ya' start with the same two letters." Ryan was effectively wild even when he had his command. And Martinez acknowledged last fall that he had intended to hit most of his victims. He remains certain a HBP reputation provides occasional benefits.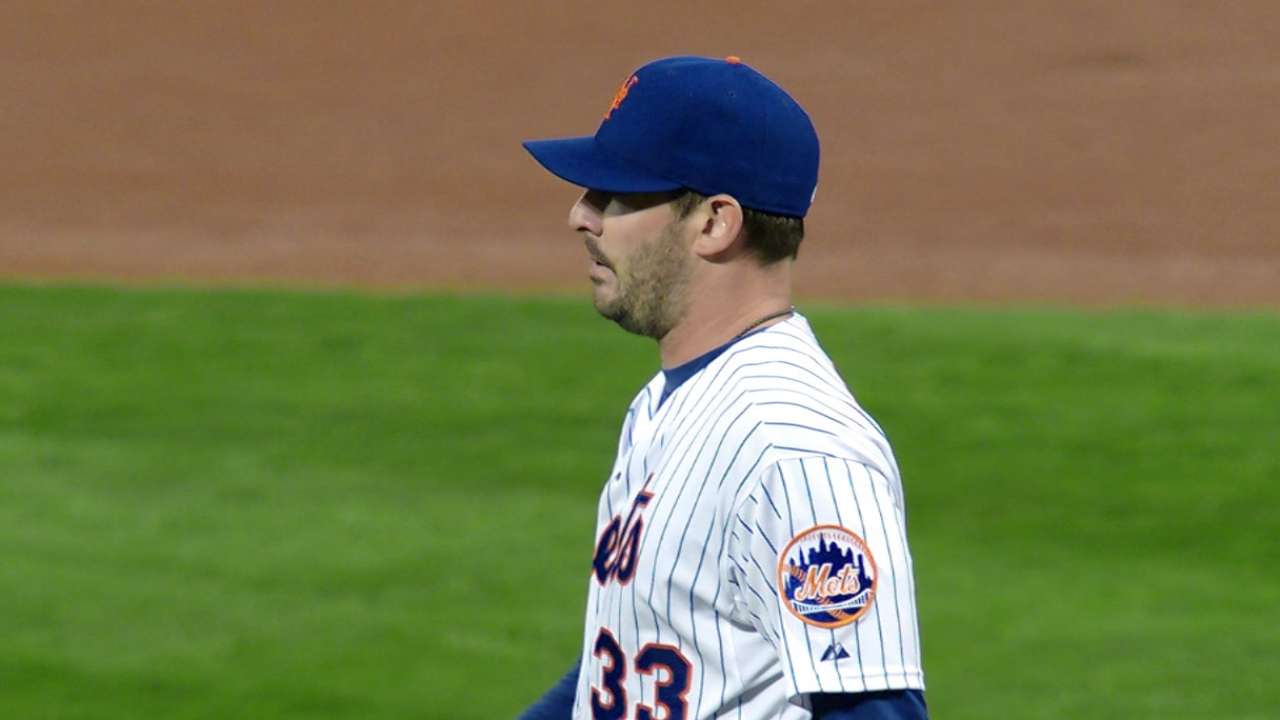 Harvey said nothing of the sort, of course. He explained the ninth career HBP as losing control because he was too "amped up."
It is the time of year when teams and players make statements about themselves with words, actions and acts of defiance. "We're not gonna take it anymore" statements. "Things are different now" statements. "Tough tuchus" statements. Speaking for himself, his colleagues, his manager and most of the folks in the big Citi Tuesday, Harvey put all those thoughts into 95.28.
With that pitch, Harvey put some teeth into all the "watch out for us" rhetoric that had spewed from the Mets' mouths since November. Harvey walked none of his 26 batters. He threw nearly three strikes for every two balls. But no one accused him publicly of hitting Utley intentionally. It's part of the game; Utley said so.
* * * * *
Turns out the folks who filled most of the Big Citi went home satisfied by what they had witnessed, though Harvey was less than dominant after striking out five of his first seven batters. They had come to see dominance. But they weren't disappointed by what Harvey provided in its stead. They roared their approval.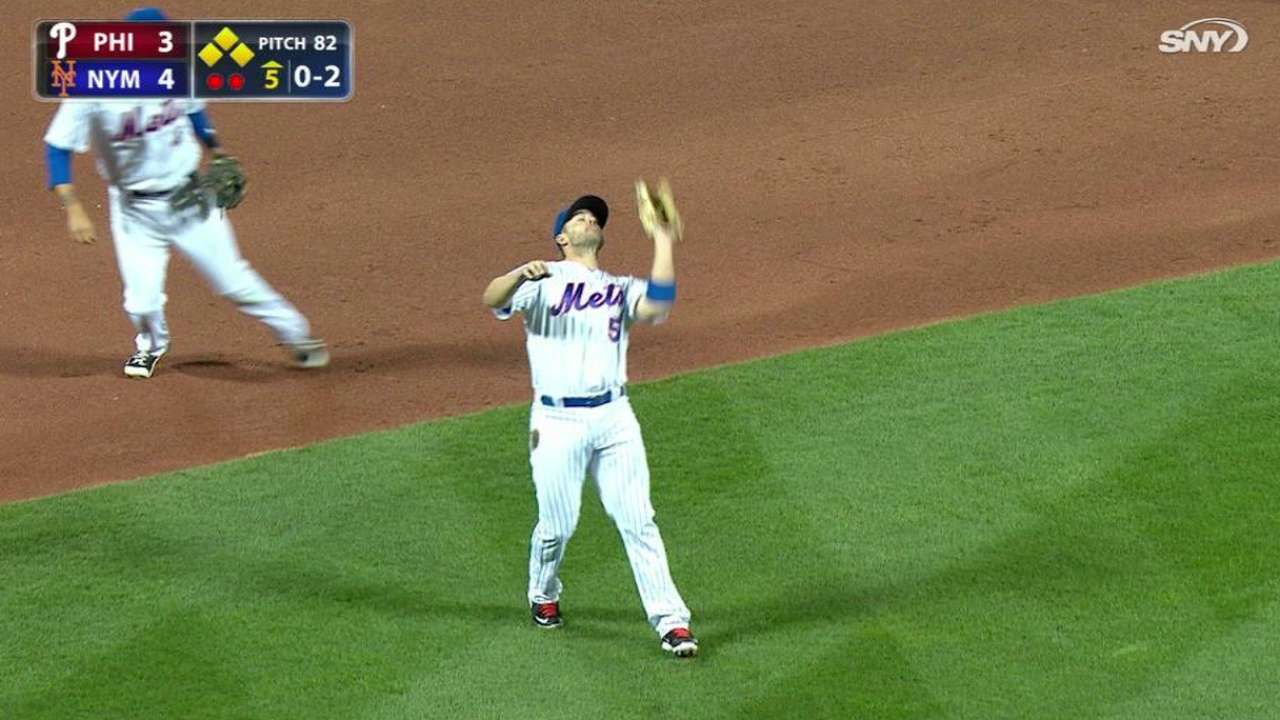 If they had watched closely, they might have caught on-deck hitter Ben Revere shaking his head in disbelief in the second after Harvey's changeup had shocked Grady Sizemore. Had they been privy to dugout conversation, they might have heard Odubel Herrera's lament after his strikeout in the first: "I have no chance."
So Harvey did provide some of what they had sought. And some of what he thought was necessary.
Marty Noble is a columnist for MLB.com. This story was not subject to the approval of Major League Baseball or its clubs.